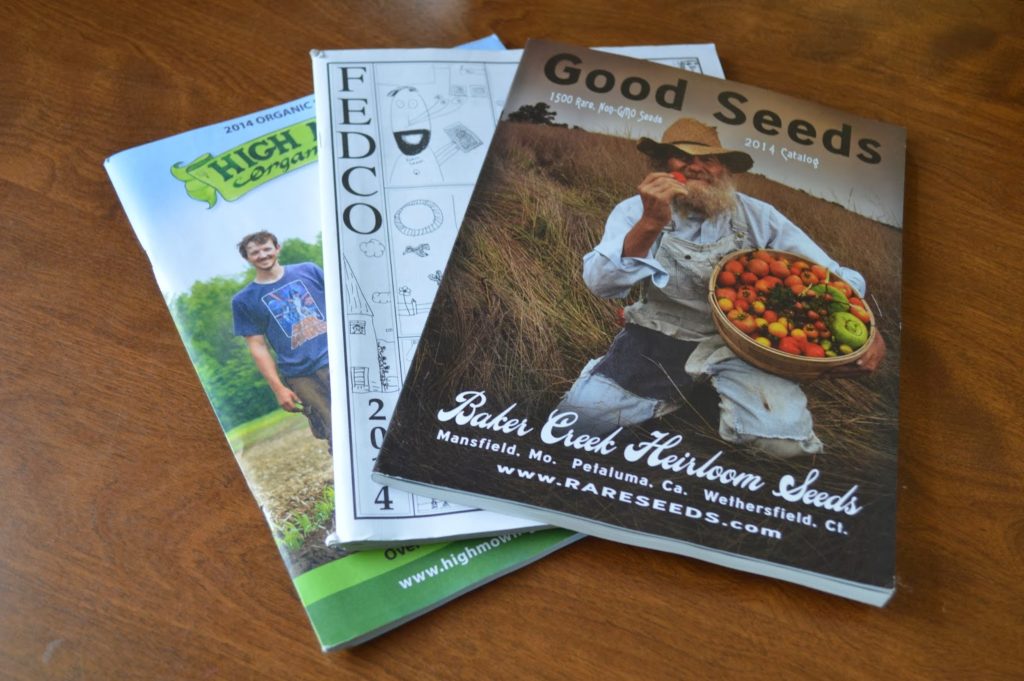 I am still a bit in shock that it is January. It seems like last year was a complete blur
to me. A good blur, but still a
blur! Now, typically January is such a
long and cold month for me. This year
hasn't disappointed where the cold is concerned. Of course, the start of the new year means
the start of garden planning!
I typically get one seed catalog right before Christmas, and
it always makes me excited to start planning my garden. This year I received three seed catalogs
before Christmas. I try to hold off
until after the holiday madness to look at the catalogs though. I'm sure some people can't wait, and
honestly, I have a hard time waiting.
But, I know that if I start when the catalogs come in, I will get lost
in them, and won't accomplish all I need to for the holidays.
This week will be the time that I get to sit down and start
planning out our garden for the summer. Last year I let Emma help me pick out some
seeds that she wanted to try. I think it
is a great thing for kids to be involved in gardening. And this year Jack will be more involved as
well. I like for them to see the
complete life cycle of the garden, from starting the seeds to planting and
eventually eating.
One of my homesteading goals for the year is to grow as much
of our spring/summer/fall produce as possible.
In order to do that I really need to plan better. I like to think that I have more garden space
than I do, and because of that I tend to plan for more plants than I have space
for. This year I want to expand the
garden some more (although, I think every year I end up expanding!).
I would like to make sure that I have a constant stream of
lettuce being planted. Last year was the
first time we grew lettuce, and my kids loved being able to just go out to the
garden and literally pick their salad. I
also would like to try potatoes again.
We did try them a few years ago, just a few pounds planted, but it
produced a solid amount, and they were DELICIOUS! I would also love to set up a three sisters garden
(corn/pole beans/squash) for the kids. I
thought it would be something they would enjoy.

My first step for planning my garden this year should be
looking back at what did really well for me last year. I think I am going to start with the seed
catalog, dream about what could be, and then come back down to reality to see
what did well last year, and what I want to change.
Have you started
planning your garden yet? Do you start
seeds in the winter, or do you wait until the green house has all of their
seedlings out? Or is it a
combination? Have you been anxiously
awaiting seed catalogs?
Linking up at Homestead Barn Hop