The past two weekends in Maine have been gorgeous. Warmer weather, a nice breeze, perfect for
working in the garden. And because of
that, we have made significant progress in our garden for 2016.
Honestly, it is too early to plant anything out there, but I
am taking this time to really prepare the garden beds, and hopefully get rid of
every single weed before we start.
Last year we did not garden at all, and instead let the
garden beds grow in with weeds and be completely fallow, which I think is probably
a good thing after gardening in the same beds every year for 7 years. It is good for the land to have a rest, and
it was good for me to have a rest too!
But, this year, we are back at it. And, as with every other year, I hope to expand
just a bit.
In the back of our garden, I have three rhubarb plants – as an
aside it always amazes me how fast they come up when the weather turns nice –
and next to that is a bunch of grass. I
want to dig up that grass this year and plant potatoes.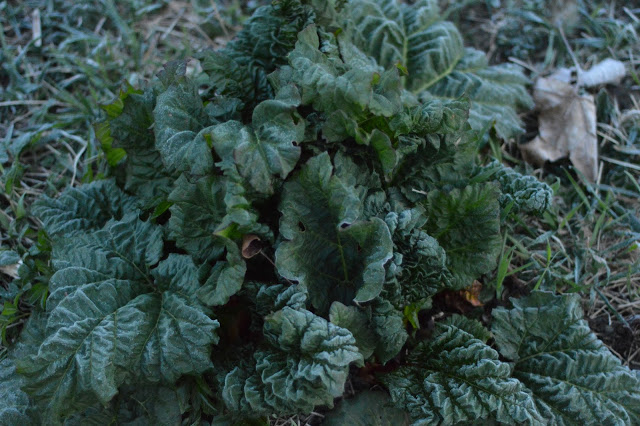 Several years ago I grew potatoes as a bit of an
experiment. I think every plant I grow
at first is an experiment. Can I
actually grow it? Will some new bug or
pest come and eat it all before I can actually get it out of the ground? Or is it something that may not grow well
around here?
I thought potatoes would work, since all of Northern Maine
grows potatoes quite well, and they are definitely colder than where I am in
Maine. But, you never know. I tried growing the potatoes in pots and in
the ground, and surprisingly both worked really well. And the potatoes…oh my goodness they were
delicious!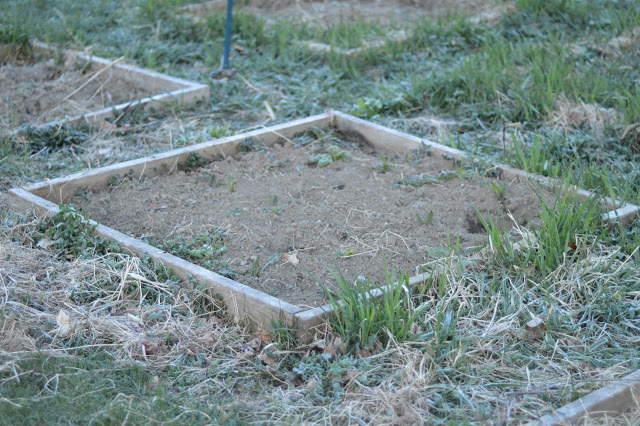 I believe everything is better fresh from the garden, but
eating freshly dug potatoes, it was amazing to taste the flavors. Instead of a bland potato, it was delicious. Now, some of that is because of the work that
goes into the potato, finally eating the fruits of your labor, but also, food
from the garden is more flavorful.
The other plant I think I am going to finally get into the
ground is asparagus. I have never grown
asparagus before, and I'm not sure why.
My mom had it in her garden when I was growing up, and I have always
loved it. The main thing with asparagus
is that it takes three years before you can actually eat the asparagus. You need to let it grow for three years
before you can actually eat it.
Because I have never really felt settled in our home (funny
since we have been here for almost 9 years), I didn't plant perennials besides
the rhubarb. I should have, and then I
would also have delicious asparagus to look forward to this spring!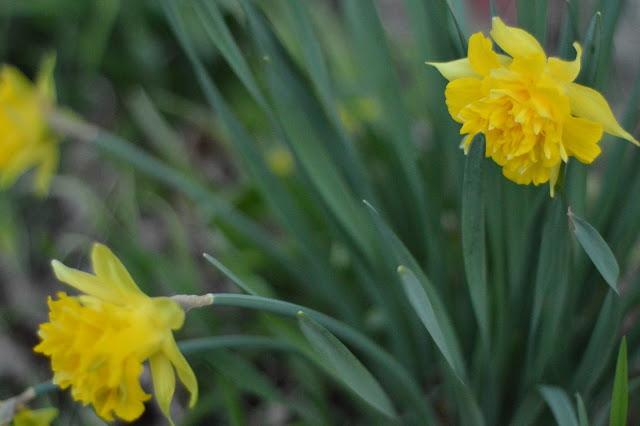 I'm not entirely sure how much longer we will stay in our
house, but I think it is safe to say planting the asparagus is not going to
hurt me in the long run – unless of course we end up moving the first year we
can cut that asparagus!
I am looking forward to finishing the cleanup of the garden,
and also the paths between the garden beds.
It is hard work, but it is incredibly rewarding when it is done.
The other big thing we have to do before planting time
begins – get new fencing. If you have
been reading here very long, you will remember we had quite the woodchuck problem a couple years ago. I
didn't get my fence up before my seedlings went in, and the lovely woodchuck
family decided it would eat most of my lettuce.
I felt a bit like Mr. McGregor running after Peter when I went after
them in my pajamas with a stick…I'm sure it was fun for the neighbors to watch
though!
We still have about a month before most of our vegetables go
in the garden, but there is a lot of work to be done before then! I'm glad the weather is turning much nicer so
we can all be outside enjoying the sun on our backs while we dig in the ground.
Have you started
planting anything yet? Do you have space
that you could dig up for a small garden?