There are affiliate links in this post. If you make a purchase after clicking one of these links, I may receive a small commission at no cost to you.
The weather in Maine always surprises me, although I'm not
sure why. I have lived here my entire
life. Yet, here we are in 90 degree
weather when the beginning of last week treated us to mid 40's! Needless to say I was not quite prepared for
as much watering as I would need to do over the past several days.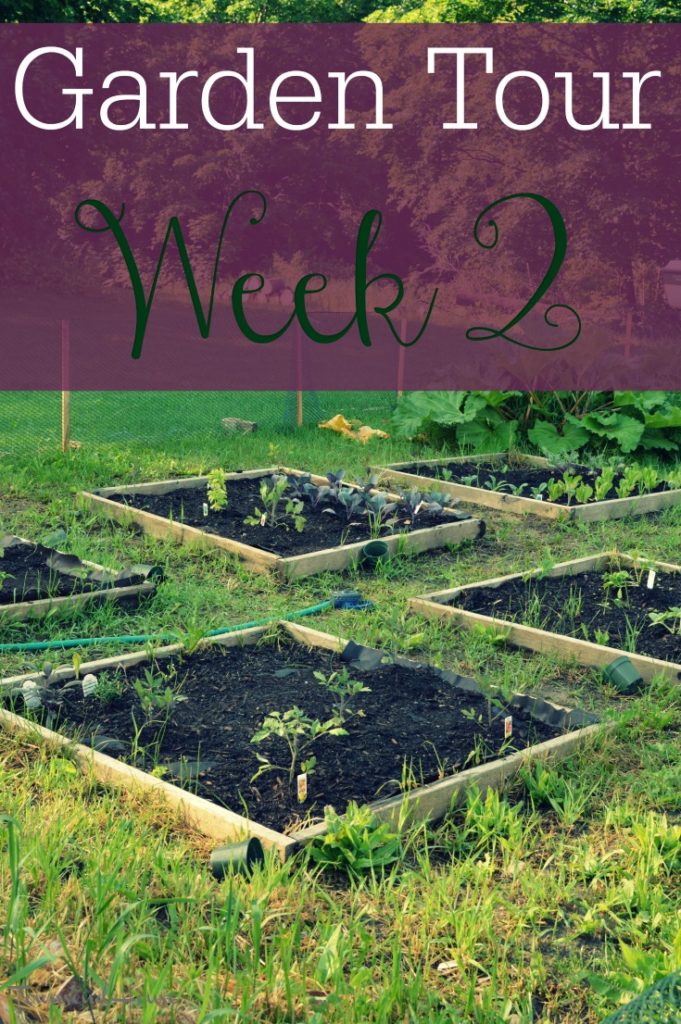 Sunday it was 95. We went
to our friend's house to swim in the pool and hang out a bit, and when I came
home…my lettuce had all fallen over completely wilted. Apparently when it is 95 you need to water
your plants…who knew?!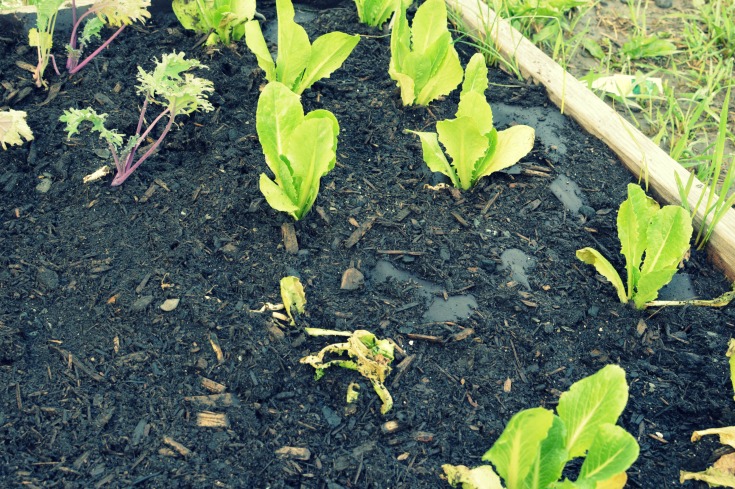 Thankfully most of the lettuce bounced back.
The garden is looking much the same as it did last
week. The main difference is that the
radishes are starting to show themselves around my cucumber plants. If you are looking for a super easy, and
satisfying vegetable to grow, go with radishes.
They come out of the earth so quickly, and are honestly ready to eat in
just a couple of weeks. These are French
Breakfast radishes, and they will be delicious sautéed in butter – yum!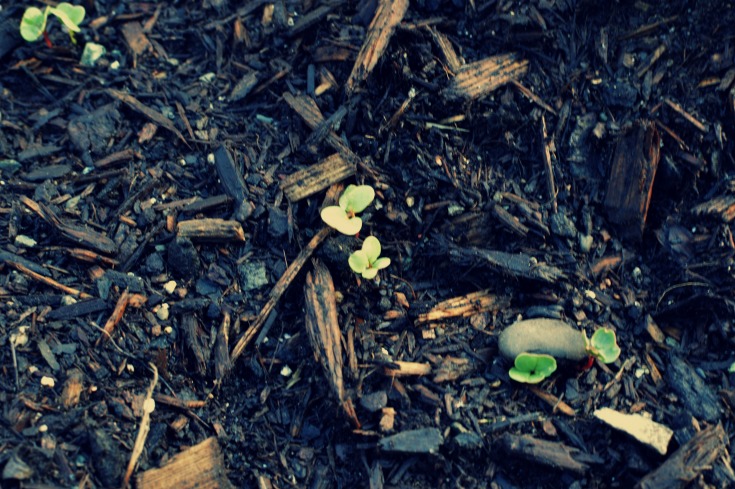 The weed barrier seems to be working really well so far,
although we are still very early in the growing season. The weed barrier also makes it a little more
difficult to water the garden. It is
essentially paper, and you can still water through it, but it takes a lot more
water unless I lift the paper and put the hose underneath. We are still working out the kinks!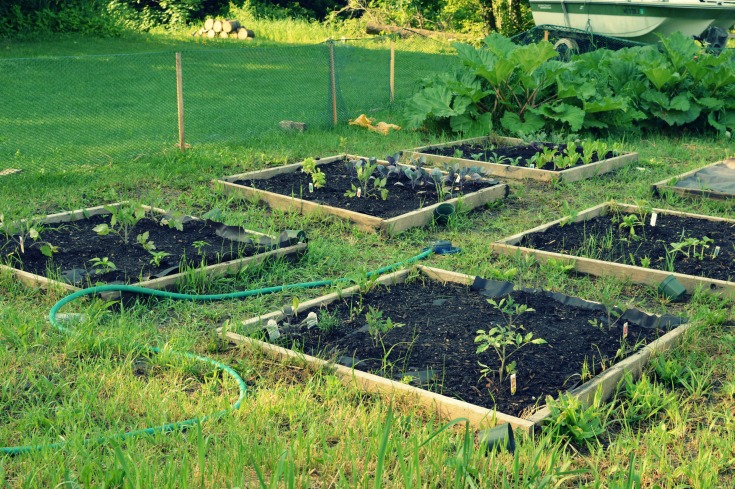 Overall I am very happy with how neat and clean the garden
looks at this point in the season. And I
love to see that my rhubarb and strawberries are all doing quite well. I actually have not picked any rhubarb yet
this year, and so I think I need to remedy that this morning and make a rhubarb
coffee cake.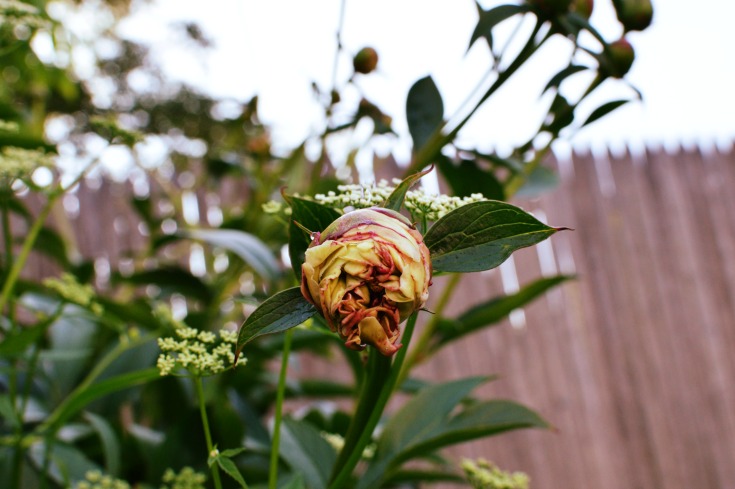 Last week one of the commenters asked for advice for people
just starting out with a garden. My
honest advice is to either start small with a self-watering container like the EarthBoxes
(this is how my first garden started). Or if you have a little bit
more space, I would pick up the book Square Foot Gardening. There is a wealth of information in that book
just on putting together the right soil to grow vegetables, it is totally worth
it. I have it and love it! I also love the square foot gardening model
because I feel like it is easier to map out what I want to grow, and maintain
better than rows. Of course I don't have
a huge amount of space in our yard for a traditional garden full of rows, so
this works best for me in my little suburban quarter acre plot of land.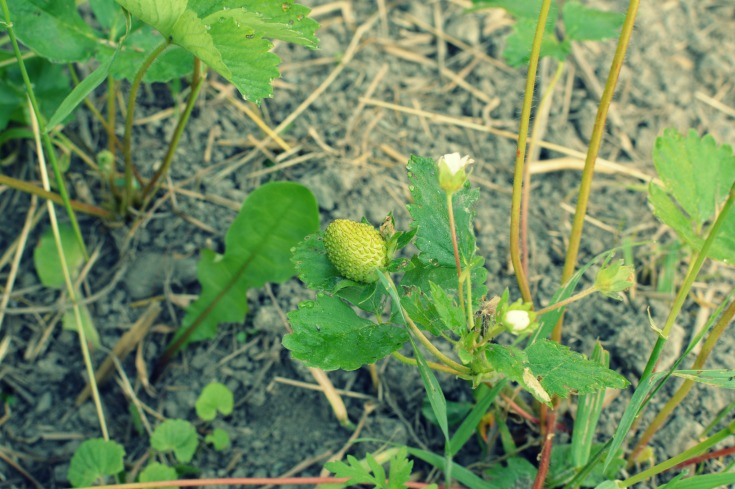 And if you think you have a black thumb, plant herbs in a
pot in your windowsill – my favorites are basil and mint.
Do you have herbs
growing on your windowsill? What is one
herb you use most often in cooking?