This post contains affiliate links. Thank you for supporting Townsend House!


Does decluttering come easy to you? I used to think that it did for me. I knew how to get rid of things like the best
of them, but I didn't make the progress I expected I would make. I went from organizing (moving my stuff
around and around until it *fit*), to decluttering, but allowing that same
stuff to move right back into my home, and now I am at de-owning.
It is a process to get to this point, and I would love to
share some amazing resources that I have used in order to get to a place where
I am comfortable with getting rid of things, but also able to make decisions on
the harder items as well. And we all
want to have a beautiful and inviting home, so there are resources for that as
well.
The first resource that I have is actually the main resource
in this post, mainly because it has so many awesome e-books and e-courses that
go along with it. And that is the Conquer Your Clutter Super Bundle.
This bundle has encouragement as well as practical tips to
help make your home into the home you want it to be. A few of my favorite resources from this
bundle are Spend Your Days: How to
Control Time with Rocks, Bullets, Chisels, and a Boat by Tsh Oxenreider, Organizing Life as Mom by Jessica Fisher and
the Freed From Clutter e-course by Becky
Mansfield.
Organized Simplicity
– This is the first book I purchased when I was
trying to get a handle on my home and the sheer amount of stuff that we
have. Tsh goes through all of the
important things like creating a family mission statement, and then figuring
out why you are holding onto these items.
The Life-Changing Magic of Tidying Up
– I read this book pretty soon
after the book made a big entrance in the U.S.
I'm not entirely sure how I feel about items sparking joy, but there are
some really great strategies on how to get what you don't need or want out of
your house quickly.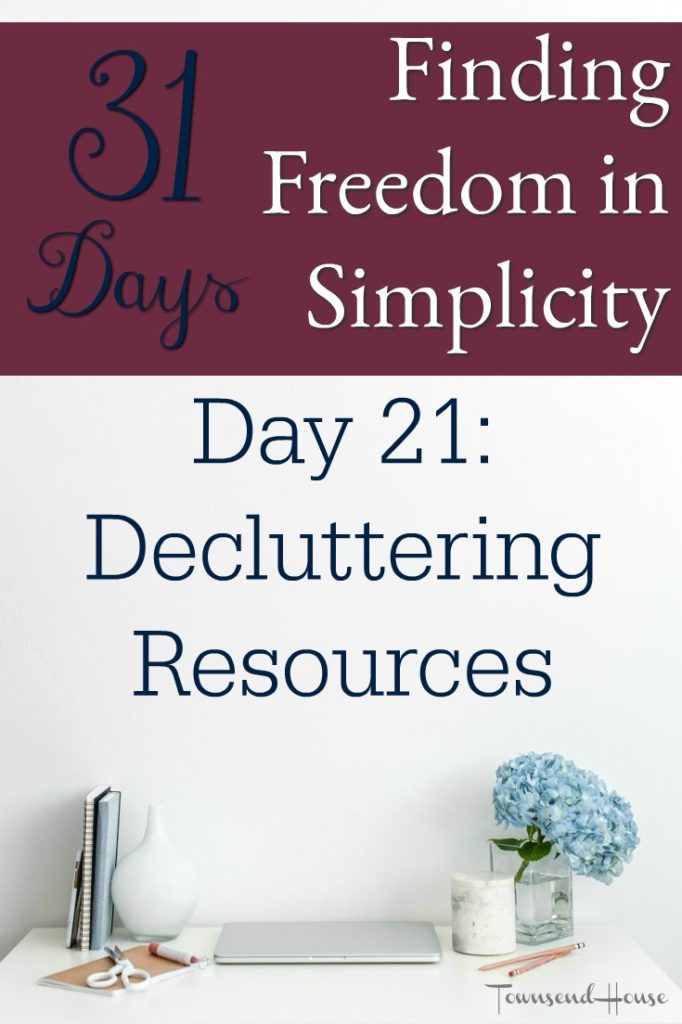 These are just a few of the resources that I have used in
the past, and am currently using, to keep a handle on my home, and also to keep
me motivated to continue to live a life less dependent on stuff (and cleaning
and organizing said stuff).