Have you been wondering how my 31 Bags in 31 Days project is
going? I haven't abandoned it, in fact,
I am going strong!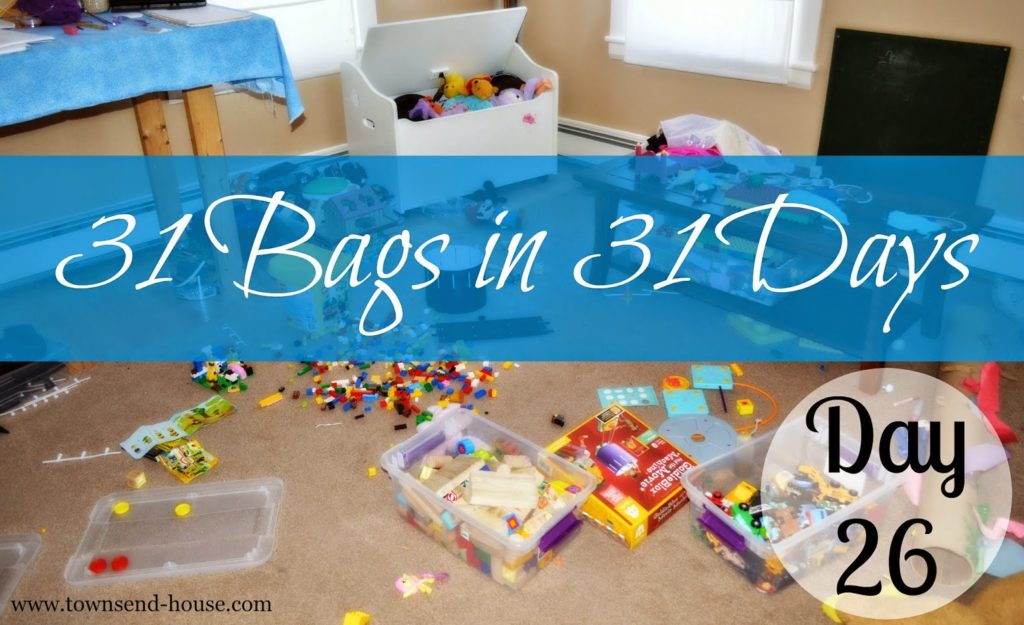 I realized that my family had an awful lot of clothes to get
rid of. It was kind of crazy to see all
that we had, and to realize that we only liked half of it and only wore half of
that – at least that is what it seemed like!
After going through the kids clothes, my clothes, and even Matt jumping
on board to pare down some of his old clothes, I think I met half of my 31 bags
goal. OK, perhaps not that many, but it
was significant.
After going through the clothes and the toys, I wasn't quite
sure where to go next. I had already
filled 20 bags. A lot of that was going
to different homes, but there was a significant amount of stuff I trashed as
well.
It was, and still is, time to get to the more difficult
stuff.
The first stop I made was my yarn
stash.
I love all things fiber.
Actually, all things crafty, but we will get to that in a bit. I have had a lot of yarn for a long
time. I love it all. But, I realized there were several skeins
that I was never going to use. Some were
skeins I thought I would love, but then couldn't get into knitting with them,
and others were pretty but not practical for what I actually will knit. So, it was time to start getting rid of some
of it. And I did. One bag of yarn out the door.
I got through the yarn
and then looked over at boxes of fabric and a huge scrapbook organizer. I knew it was time to start weeding out what
I don't use.
I started scrap-booking about 15 years ago. And unfortunately, it has essentially stopped
at this point. I don't have the time, or
I don't make the time, to work on scrap-booking.
When I was able to leave all of my supplies and scrapbook pages out in a
craft room, I was more apt to work on it.
That room has now been taken over by my children!
I am sad to say I haven't gone through my scrapbook supplies
in a couple of years. Instead, they just
sat in a travel organization system in my room.
Once I finally made the time to go through it, I realized there were a
lot of stickers that were no longer usable as well as a bunch of other stuff
that I wouldn't use in the future. Out
went a bag full of scrapbook supplies.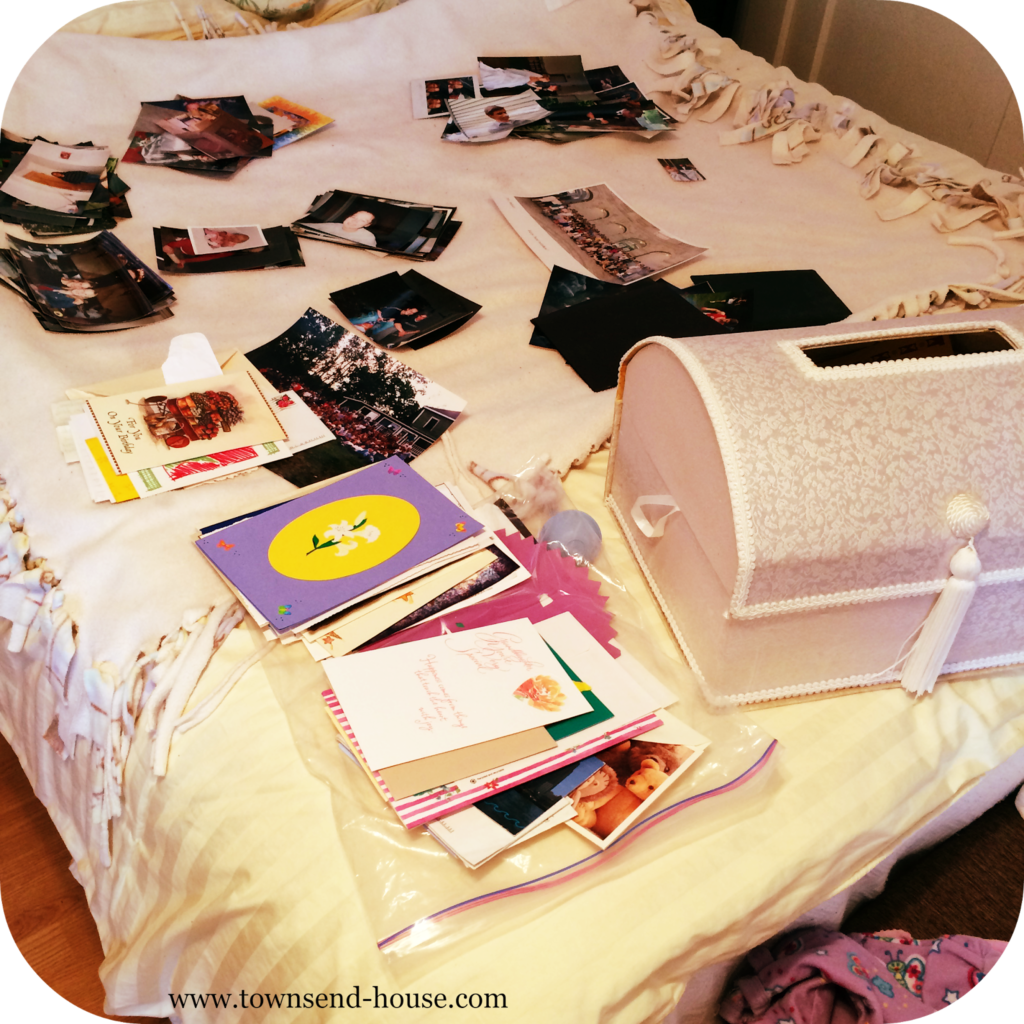 Once I went through my scrapbook supplies, I thought the
next logical place to go would be my pictures.
This is what I have been working on for the past few days, and it is a
lot more difficult than I imagined.
I literally have
pictures from when I got my first camera, way back in 1990 – at least that is
the date on the back of the pictures.
Obviously this has slowed down my 31 bags project a little
bit. I'm not planning on throwing away
all of my pictures, however, I am weeding out the pictures. I have always been someone who hangs onto everything that might have a memory
attached to it. But, I am finally in the
frame of mind where I can get rid of a lot that isn't meaningful to me anymore.
It is going to be a
long process to get all of those pictures organized, into albums, and on the
shelf; one that needs to be done.
I think that I am pretty close to hitting my 31 bags goal,
but I have a feeling that this project is going to continue into April…I made
the mistake of going into the attic to look for something. That is my husband's domain, and I can tell
there is a lot that is just being stored at this point, not used.
How are you doing with
your de-cluttering? Have you found areas
that you don't usually look at when de-cluttering, but have finally decided to
take on the challenge?