This post is written in collaboration with
U.S. Cellular. All opinions are my own.
I would be
remiss if I didn't talk a bit about digital clutter during this series. With cell phones being such a big part of the
everyday now, it can be a bit overwhelming to deal with all the apps on your
iPhone 8.
According to App Annie,
in 2016 people spent one trillion hours on
apps worldwide.
Let that
sink in just a bit. One trillion
hours. Wow.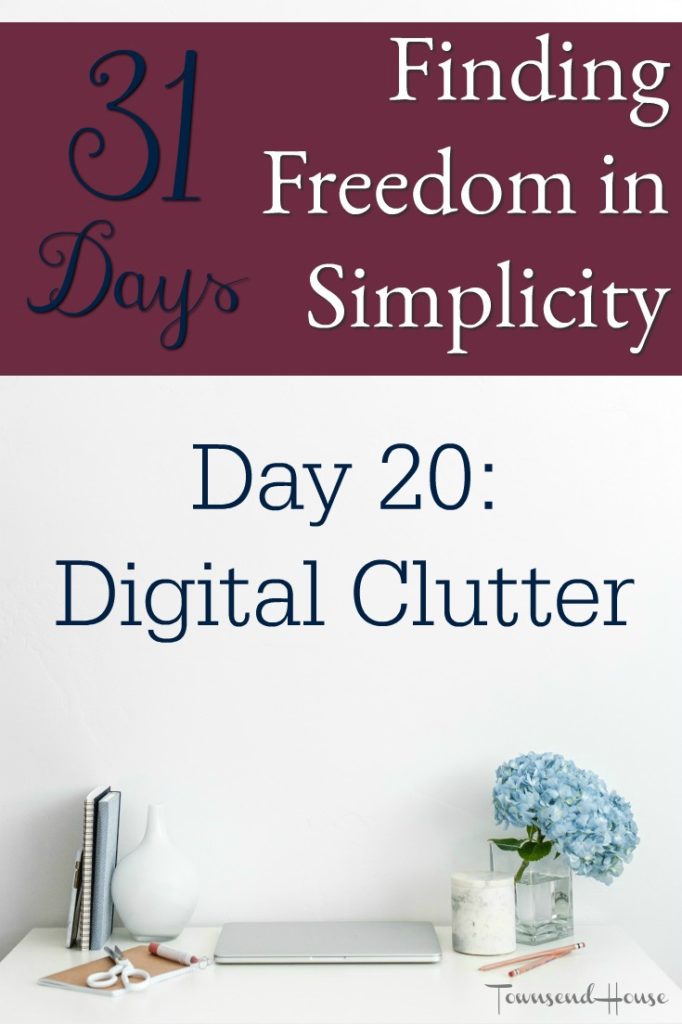 Entertainment
categories seem to be the most used. There is always another show to watch, book
to read, game to play, or song to listen to.
I know that I tend to take a ton of videos and pictures on my phone, and
often get that lovely warning of no more storage available.
It is smart to
periodically get rid of unused apps because they can slow down your device.
Taking the
time to de-clutter your apps is a good practice to get into. When you turn on your phone and there is no
rhyme or reason to the order of apps, and the amount of apps you have but do
not use, it can become more of a hassle to use the phone, or you may get
stressed out because you can't access something quickly.
Free up
some space
– It is obviously frustrating to receive that "no more available storage"
warning when you are trying to take another photo. Determine which apps are using the most space
by checking the storage on your phone.
You can delete the apps that are not used or redundant. Sometimes apps will store extra info than
necessary, and simply deleting the app and then re-installing it can free up
space. Also, don't forget to check your
text messages, that can use up storage fast!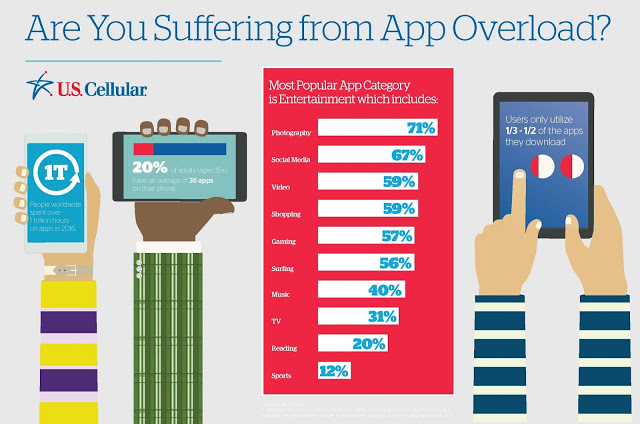 Use an app
to de-clutter

– You can use an app like Magic Phone Cleaner or DiskUsage
to determine which apps to delete. It
may sound odd to download an app to get rid of apps, but once the app does its
job, it is easy to delete it until you want to do a storage check on your
device again.
Delete
redundant apps

– Often we will download multiple apps that do the same task. An example is having Evernote, OneNote,
and SimpleNote. All do the same task, but you have three
different apps! Choose one, delete the
others, move on.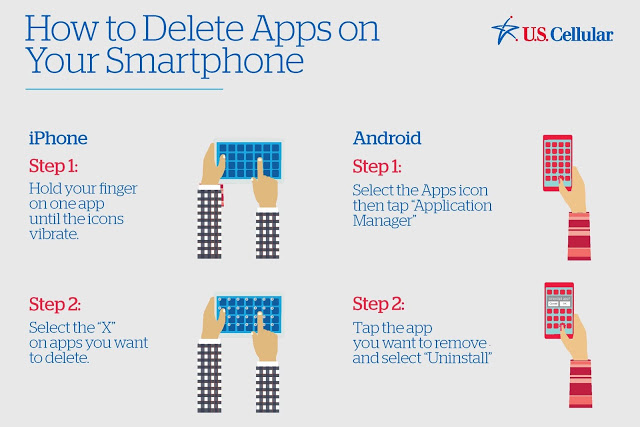 Deleting
apps is not permanent – If you find that you are really missing an app that you
have previously deleted, you are easily able to re-download it. Just go to your previously purchased apps and
re-download it.
We can
always do with less digital clutter.
iPhones and tablets are supposed to create efficiency in your life, not
take away from that efficiency.
Now I am
off to put the 1200+ videos and pictures on my phone onto an external hard
drive. Wish me luck!
Do you ever get the dreaded "no more available
storage" warning?
Between Nov. 10-17, 2016, a total of 701 online interviews were conducted among a nationally representative sample by Consumer Insights, in partnership with Maritz CX.