There are affiliate links in this post. Thank you for supporting Townsend House!


Over the past few days we have been talking about our dreams, and how they are not so out of reach if we can break them down into smaller goals. Goal setting, and even dreaming, can be a bit overwhelming, so I wanted to share some of my favorite resources for these two very important parts of life.


At the end of 2013 I had hit a wall. I wasn't living the life that I wanted, and it all kind of culminated right at the end of the year. It was at that point that I drew a line in the sand, and realized that I wanted to live differently, I didn't want to float along, I didn't want to continue to people please. I wanted to reach my dreams. You may have had a similar experience in your life where you said "enough is enough, let's get this done."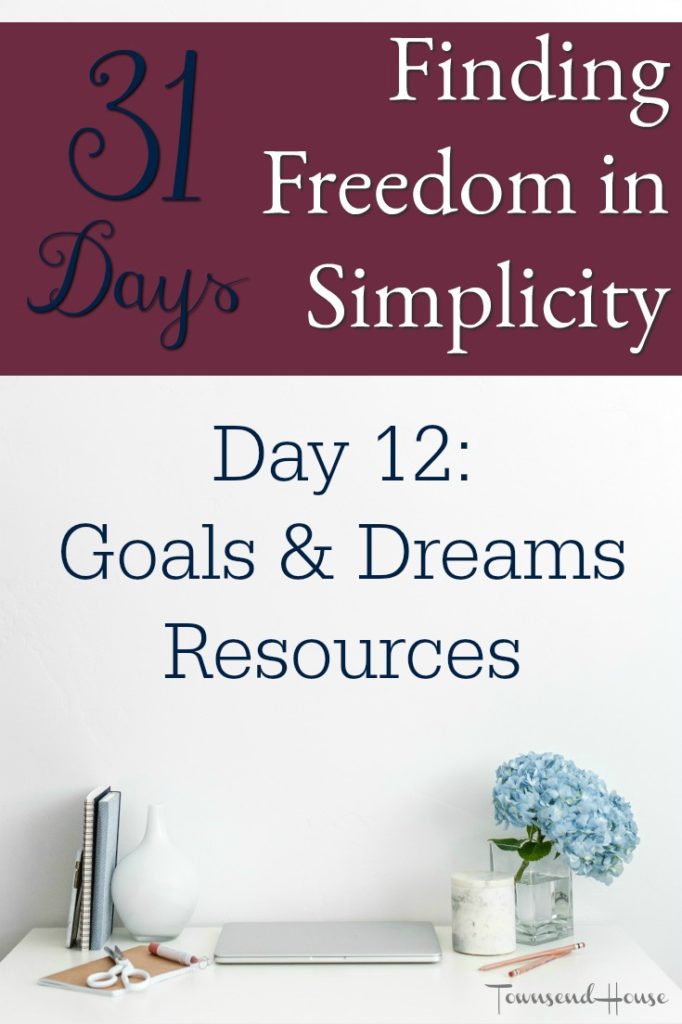 In early 2015 I bought three books that were life changing for me. Each one spoke to similar things, but were all from different points of view. These books I continue to read and refer to, and recommend over and over again.


Make it Happen by Lara Casey – This book is all about, you guessed it, making it happen. Taking your dreams and turning them into reality. Realizing that you are able to do what you want, you just need a plan to get there. It is incredibly motivational and gives you a good kick to get things going. When reading this book, you may want to have a notebook handy because you will definitely be coming up with some amazing ideas you hope to implement in your life.


The Best Yes by Lysa TerKeurst – The tagline of this book is amazing "making wise decisions in the midst of endless demands." We all feel like we have so much stuff commanding our time, which is part of the reason we want to simplify, but giving ourselves permission to say no to the things we really do not want to do is difficult. Telling anyone no is something that can cause a large amount of stress in your life. It did for me, however, once you make the commitment to say no instead of always saying yes, it is incredibly freeing. Lysa gives some very practical wisdom about making the right choices for you and your family.


Own Your Life by Sally Clarkson – An amazing book talking about how you only get one life with your family, and you want to make it count. Sally is a wealth of knowledge on parenting and homeschooling, and how to incorporate what is important for your family (that family mission statement and values) and turning those ideas into an amazing family culture.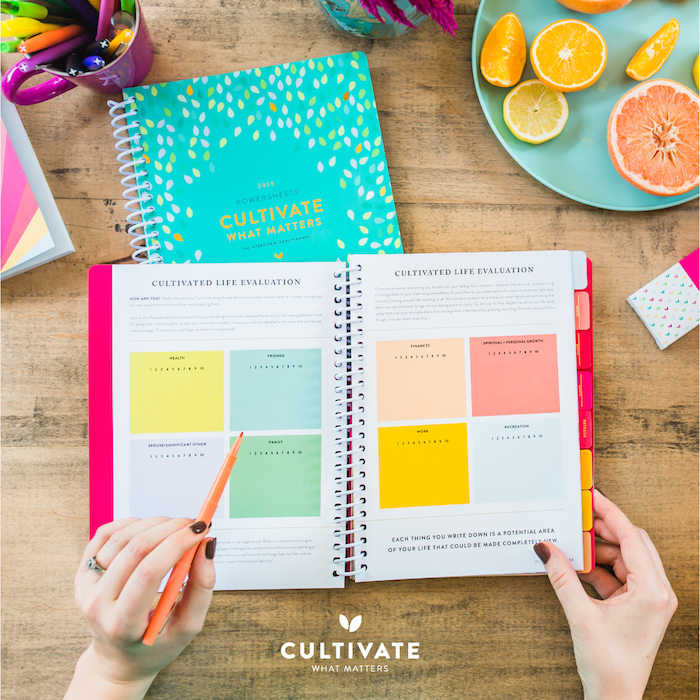 The last item I have is not a book to read, but a book to interact with. It is the PowerSheets Goal Planner by Lara Casey. I started using this goal planner for the first time in January 2017, and it has been amazing to really get to the bottom of what my goals are and the small steps required to reach them.


I also will recommend writing down your goals and dreams. Keep them handy so that you know what you are working towards! When you accomplish small goals that are leading to that big dream, celebrate it!


Do you have a dream that you fear is too big? What are some small steps you can take now to move towards that dream?


Find the entire 31 Days of Finding Freedom in Simplicity series here.