Two of my favorite things are knitting and reading. There is something comforting about curling
up on the couch with a good book, or to work with wool. I love it!
I thought it only appropriate, being that I am talking about
self-care this month, to also talk about these two activities which bring me so
much joy.
If you have been reading my blog much this past year, you
will know that I haven't made much time for knitting or for reading.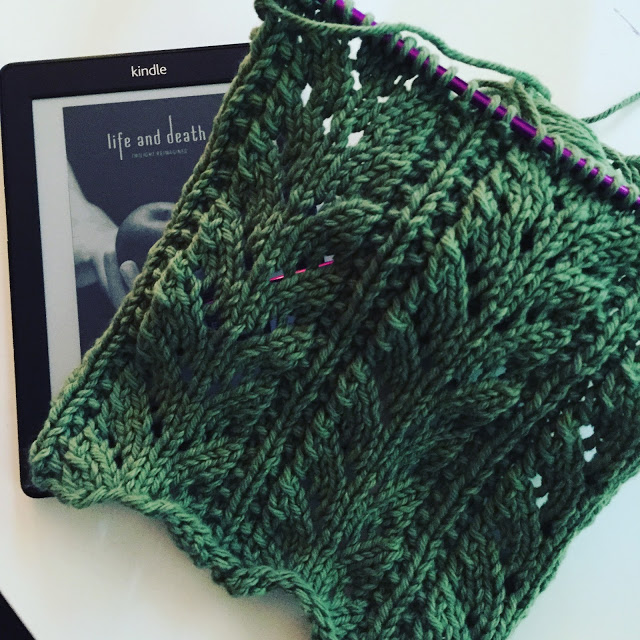 It seems like there is always "something else" that comes up
and takes my attention away from these two activities that I use to calm and
center me.
I know that part of it is having a new little one in the
house. But, seeing as how she is almost
one now, I think I can give myself permission to get back on the wagon of
knitting and reading. What a perfect
time, too, right before the holidays!
This week I am currently working on a little runner that I
plan to put on a bookshelf in my bedroom.
I started this runner several weeks ago, knit about 10 rows, and then
put it down. Not because I didn't enjoy
knitting it, but because homeschooling was taking over my life! I realized that with me talking so much about
making time for your passions, I really needed to take my own advice. So, I am back at it. I would like to finish this soon because I am
attempting to make a little reading/knitting nook in my bedroom as a place I
can go to have some peace and work on things I love.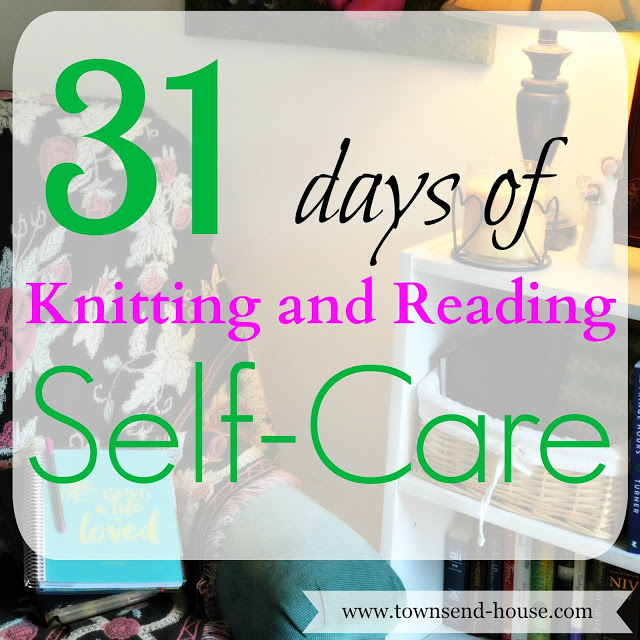 As far as reading goes, I started out the year really
well. I had my goal of reading 100
books, and was getting through 10-15 books per month during the first three
months of the year; then I lost my reading mojo. I think part of it is because I didn't know
what to read next, and no books I found were really holding my interest. Then last week I posted an Instagram picture
of an old mindless favorite of mine – Twilight. Now, you may love or hate the series, I happen
to love them even though the writing isn't stellar. So, I was incredibly pleased to find out the
next day that there was a tenth anniversary edition released which included an
all new writing of the first Twilight book.
I of course immediately bought it for kindle, and started reading. It is kind of strange to read the same story
from a different perspective, but I am enjoying it!
That is where I am at today!
If you are interested in reading any of my 31 Days posts, you can click
the picture at the top of this post to bring you to an index of all the posts I
have written this month.
Have you lost your mojo
lately? What are you working on?