This post contains affiliate links. Thank you for supporting Townsend House!
Practicing contentment is almost a lost art today. It seems like wherever we look we need to
have more, bigger, faster. Social media
does not help in this regard, when we see what everyone else seemingly has,
without the context of what is going on in the background.
I always go back and forth between wanting more, and trying
to find peace with where I am right now.
It is incredibly difficult to practice contentment, especially if you
have some big goals that you are trying to work on.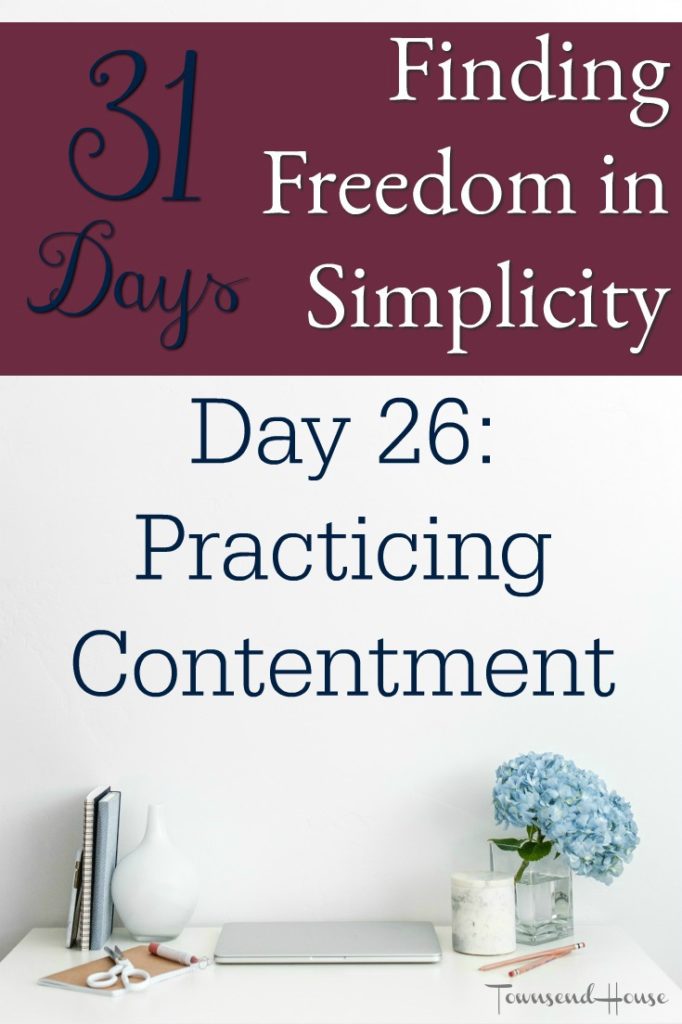 Practicing contentment does not mean that you have to stop
dreaming and making goals to grow in different areas of your life. What it does mean is that you should be
content with where you are right now, even while working towards new things.
An easy way to look at this is with our finances. When we talked about financial freedom we
talked about how the goal is to be debt free, but for some of us that is going
to be an incredibly long journey. We
cannot go down the path of discontentment just because it is going to take a
long time to reach our goal.

Instead we ought to think about our current place, and be grateful for what we
have right now.
One way to practice contentment is to get into the habit of
practicing gratitude. Practice gratitude
not only for the big accomplishments, but also for those small, everyday wins
that we often overlook.
Several years ago I read the book One Thousand Gifts by Ann
Voskamp. It was the first time I had
thought about practicing gratitude in the everyday, and not only for the big
things.
You should too. It is
amazing what writing down a few things at the end of each day you are grateful
for will do for your heart and mind. On
the days that are difficult, it will be hard to do this, and you obviously can
skip days. On the days that are
difficult, this is a perfect reflection for the evening. Nothing improves my mood more than looking
back on my gratitude journal and seeing items that I was grateful for last
week, last month, last year, or several years ago.
Gratitude and contentment go hand in hand and will allow you
to cultivate simplicity in your life. You
can look at all that you have in front of you, and realize how blessed you
truly are. Look at all those little
moments and see how they add up quickly.