There are some amazing things happening in my garden right
now! We are coming into the best weeks
of the year, when things are ripe enough to pick, and instead of heading out to
the grocery store we are able to shop our back yard for lunch.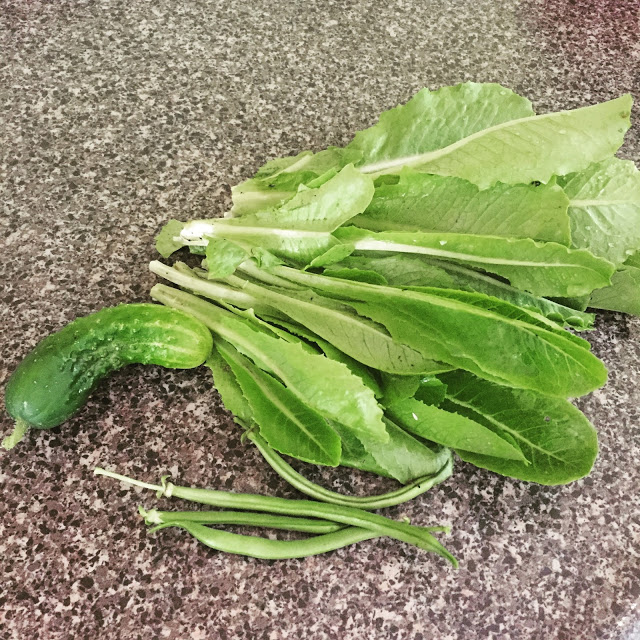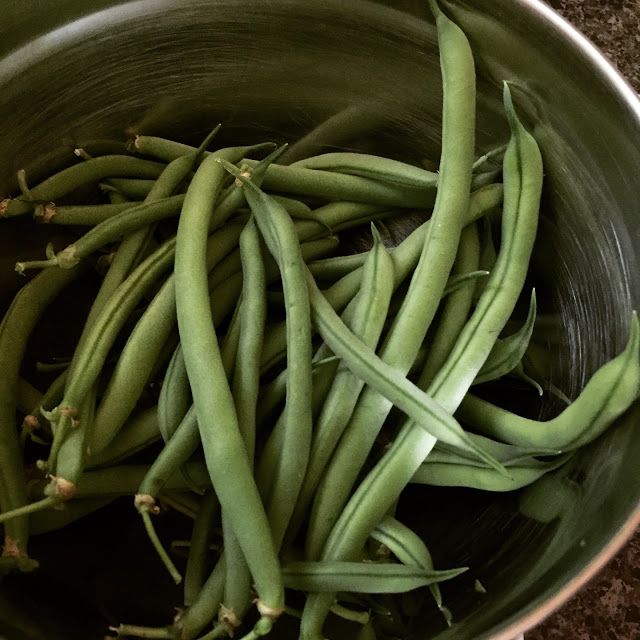 We have had an awful time with weeds this year. Surprisingly, the weeds are not so much in the garden
beds themselves, but instead are in the pathways.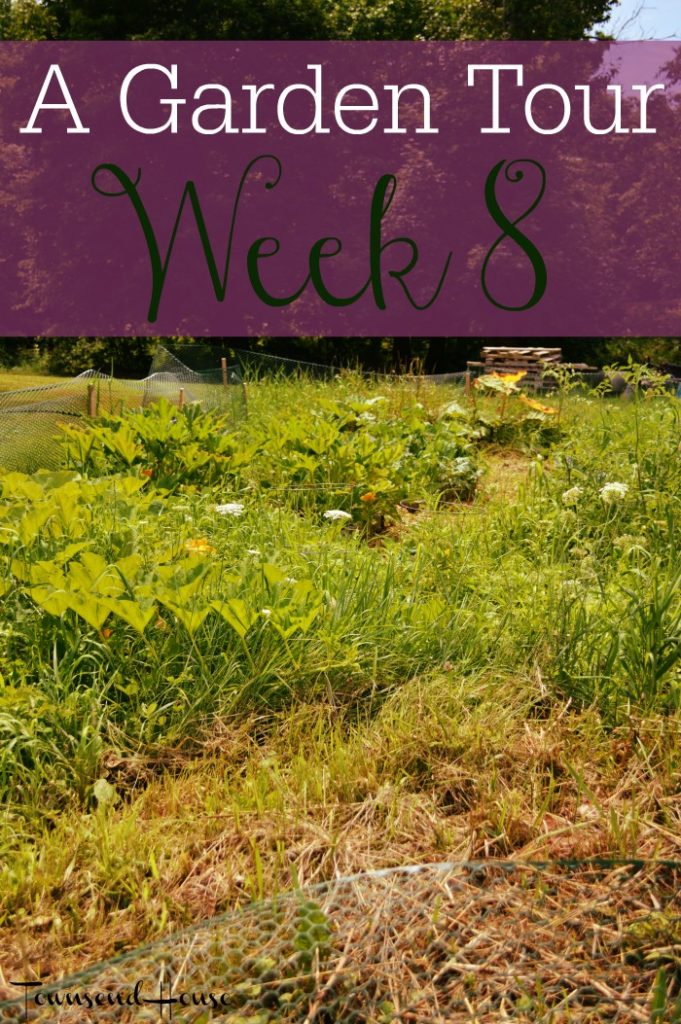 At the beginning of the season I had put straw down in the paths, and that
helped for a time, but I have a feeling I should have continued to put straw
down every few weeks, and that has not happened. However, my husband did go out and get rid of
most of the weeds in the paths this weekend, and for that I am thankful. We will have to figure out some sort of
solution for the paths for next year, but for now we are making do. The wildness of it all doesn't bother me,
although looking at nice neat garden beds is definitely the preference for Matt!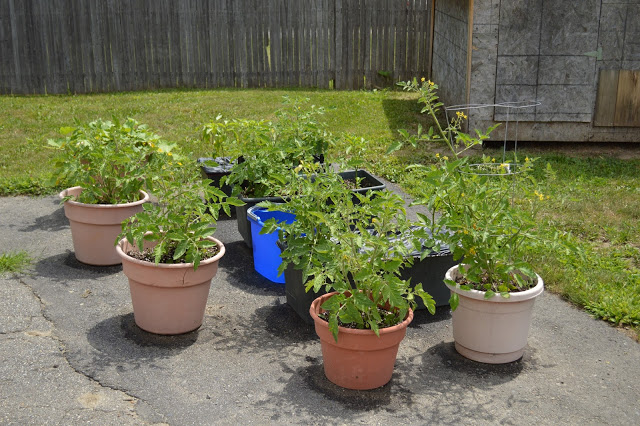 There are so many honey bees buzzing around in the garden
every morning when I go out. It is so
nice to see that they are alive and well, and their legs loaded up with pollen.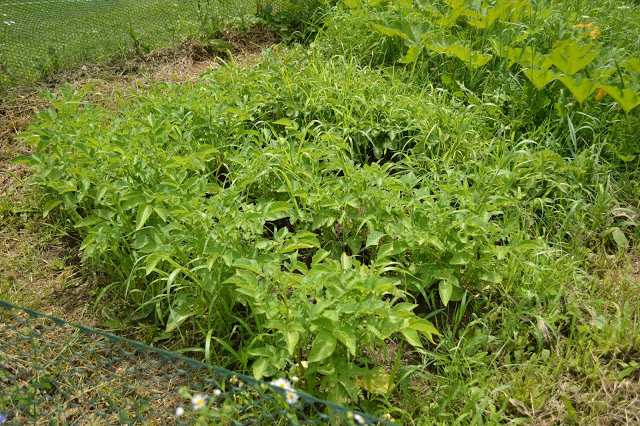 The slugs are still a problem. I have always been so hesitant to do anything
in the garden besides picking bugs off plants and plopping them in some soapy
water. There was a year that I spread diatomaceous
earth religiously, which helped, but I haven't done that this year. I realized I had a problem when I went out to
pick green beans the other day, and half the green beans were missing…the slugs
had eaten the tops of my plants, and most of the beans I had been letting ripen
just a day longer. I am thinking of
trying the beer trap idea, and we will see if it works. Put some beer in several pie plates, and set
them in the garden for a good old slug pub.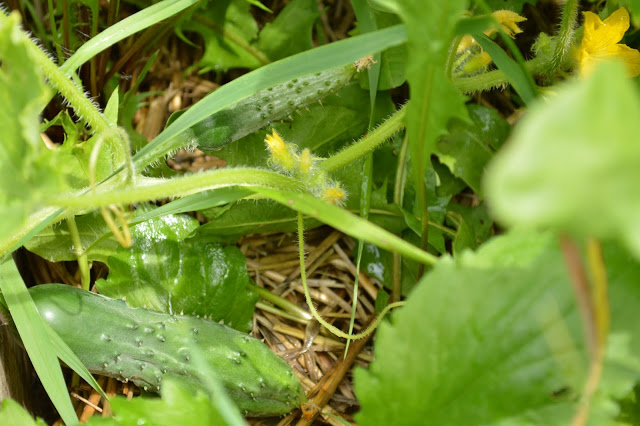 Despite the pests, I am still bringing in zucchini, green
beans, kale, lettuce, and we had our first sungold cherry tomato ripen – which Emma
promptly picked off the plant and ate it before I had a chance to take a
picture.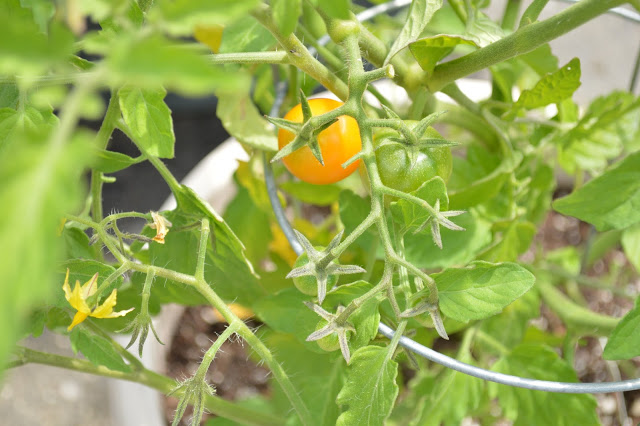 There are so many tomatoes growing in the garden. I know that soon we are going to be
overwhelmed by the sheer number of them.
But, as that is my absolute favorite thing to pick from the garden, I am
very much looking forward to those days.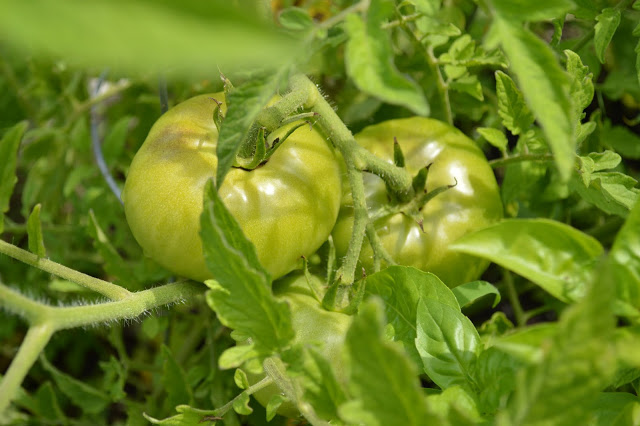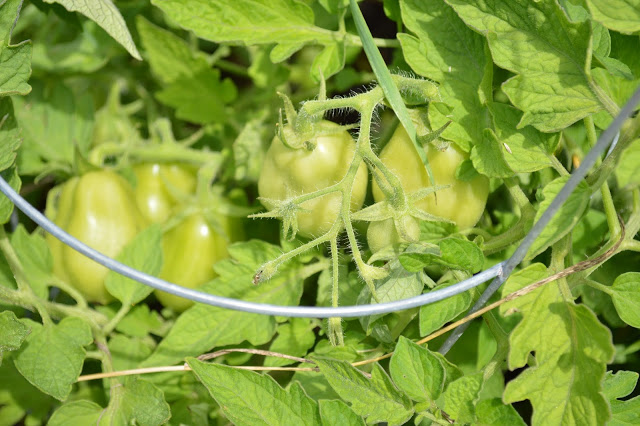 I planted one sungold cherry tomato plant in the garden, and
one in a pot. The one in the garden is
huge. The tomato cage I put around it
after I first planted is not really cutting it, and the plant is essentially
wild and falling over. I tried to help
it as much as I could, but I can't get the old cage off and a new one on, so
instead I just hope for the best – you may see a theme with my garden posts – I
tend to hope for the best!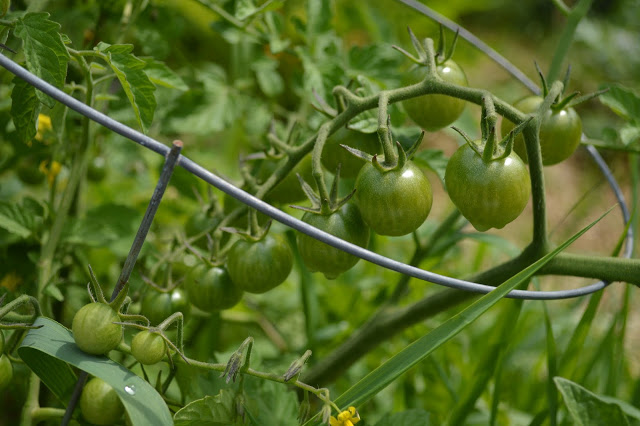 I have 9 sugar pie pumpkins growing which is definitely
awesome. There is nothing better than
roasting a pumpkin and then making a pumpkin pie. There is something wonderful about the savory
flavors that happen with roasting when combined with the sweetness of a pie. Yum, while I don't want to wish away these
last days of summer, I am definitely looking forward to all the fall baking!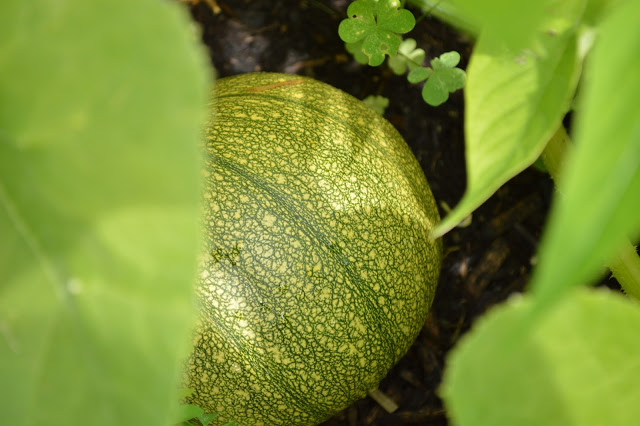 While I am growing a lot of tomatoes in the garden, I know
that I will not have nearly enough for the amount of canning that I like to do
(I prefer to can my tomatoes for the winter, it goes a long way in helping my
meal planning in the middle of winter), so I will need to make arrangements to
buy canning tomatoes from a local farmer I know.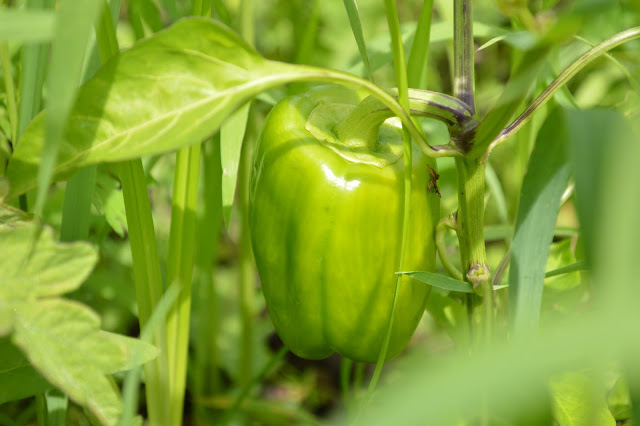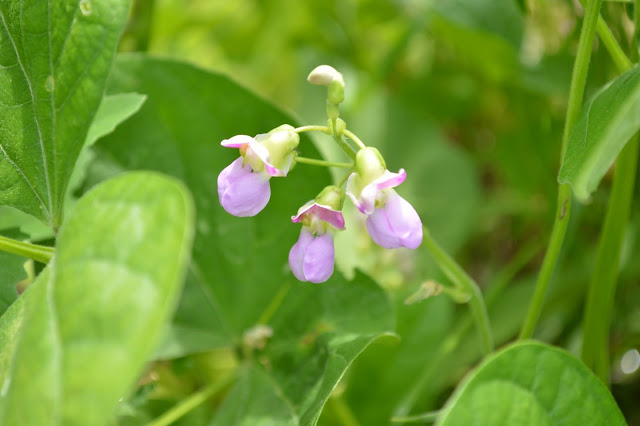 Overall I am very pleased with the progress, even if it
means that more bugs and slugs are coming to visit. I don't mind sharing a bit of my garden with
them, as long as they don't devour everything!
Now, if tomato hornworms decide to show up, I might feel differently,
but so far so good!
What is coming into
season in your garden, or farmers' market?