Here we are in week 11 of the garden tours, and I am
officially calling the pumpkins done for the year. I have been looking at my very sorry pie
pumpkin plant for about a week and a half, and seeing all the powdery mildew
made me realize that it was in a losing battle.
Fortunately, the pumpkins themselves seem to be ripe enough to
pick. So I am going to pick them and
then figure out how I am supposed to cure them out of the direct sunlight. We shall see how it goes!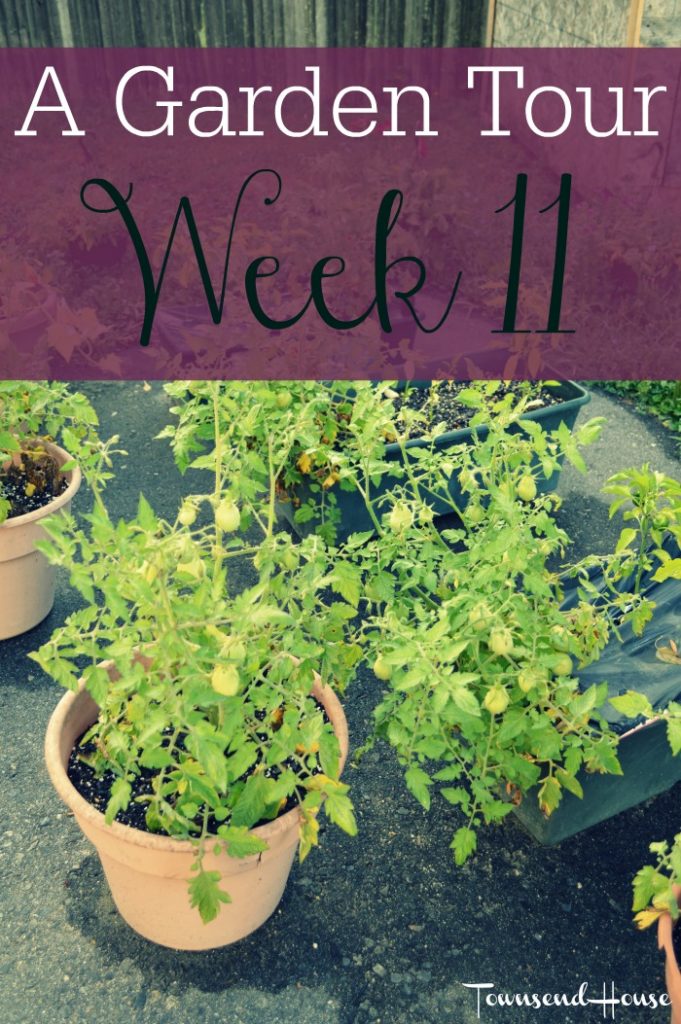 In fact, I think that I am going to start pulling a lot of the plants now. The cucumbers are still producing a little,
but for the most part haven't been doing that great. I am assuming that is because of the squash
bugs. I am also going to pull the green
beans, as they are just about finished producing for me as well.
The tomatoes still have a ways to go, and I am holding onto
hope that there will be no mishaps with the tomatoes at any point between now
and when they are nice and red and ready to pick.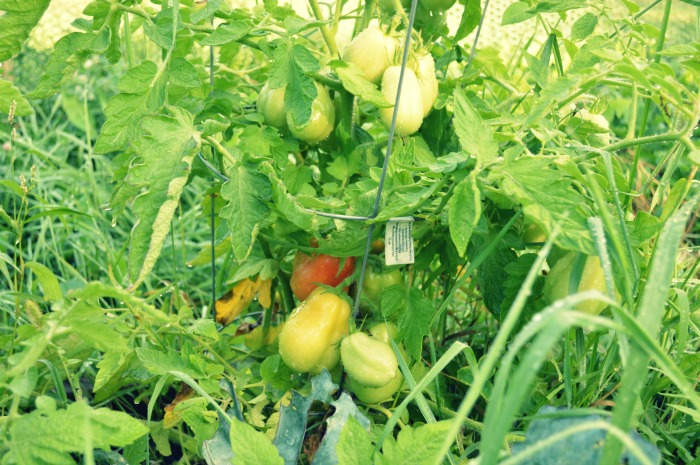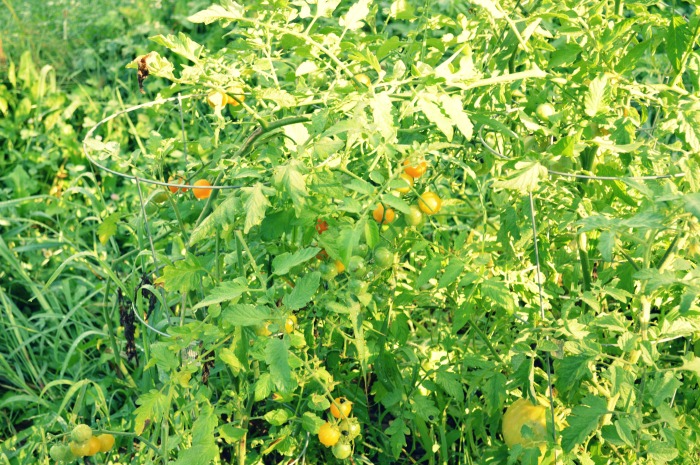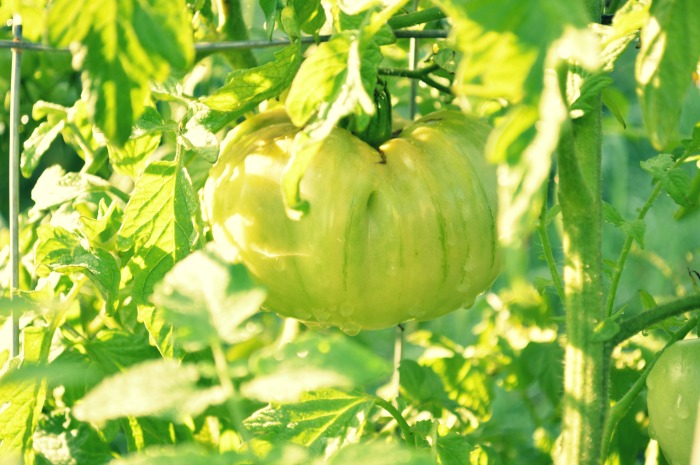 Last week I did find the unmistakable droppings of a tomato
hornworm on my cherry tomato plant, but for the life of me I could not find the
actual tomato hornworm. I'm not sure if
you have seen these suckers before, but they are disgusting, and big, and very
good at hiding. Often when I have found
them in the past, I have been looking and looking, getting closer and closer to
the plant, to finally see it right in front of my nose. Not a pleasant experience. However, this time, I think that a bird quite
possibly got the sucker, because I haven't seen any actual damage to my tomato
plants. Of course, now that I just wrote
that, I fully expect to see some sort of damage when I go out this morning to
do my little walk around.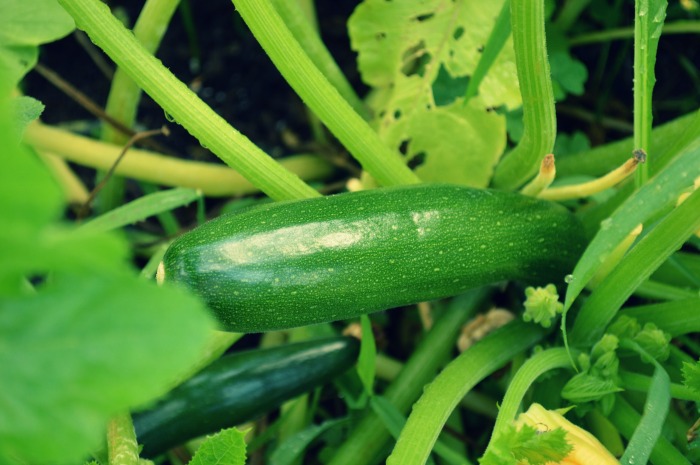 The zucchini plant is still producing. I am shocked.
Every day I seem to pick a few more, and I am ecstatic about it. It makes a delicious meal for me, just sauté
up with some onion and pepper, garlic and red pepper flakes – delicious!
I have to hand it to Lisa, when she suggested planting
radishes around the base of the squash plants, I wasn't sure how it would work,
but I was ready to try anything at this point.
It worked really well! I don't
have the advantage of being able to use row covers with much success because my
garden is so small, meaning that when the pests overwinter (as squash bugs do),
I don't have much chance of missing them when I replant and use a row cover,
they just come up from the ground. I'm
not entirely sure how it will go next year.
Probably the fact that I took last year off from planting squash helped
as well, but I am going to use the same radish trick next year and cross my
fingers it will work again!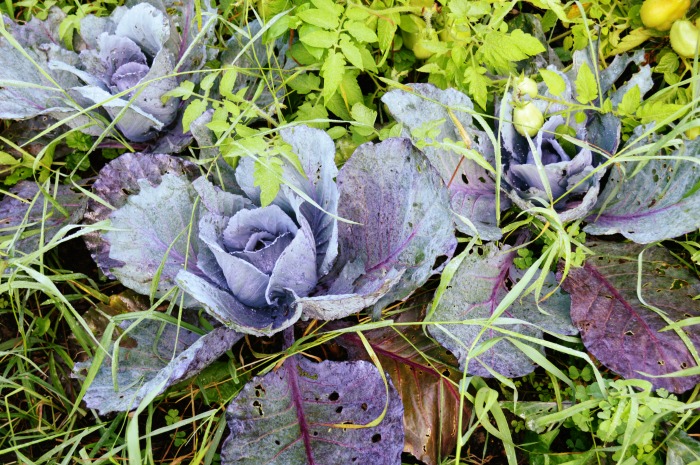 I also pulled several of the heads of cabbage that were not
heading well. I'm not sure the ones that
I left in the garden bed are going to get big enough for us to actually pick
and eat, but I am leaving them a bit longer to see if there is any change.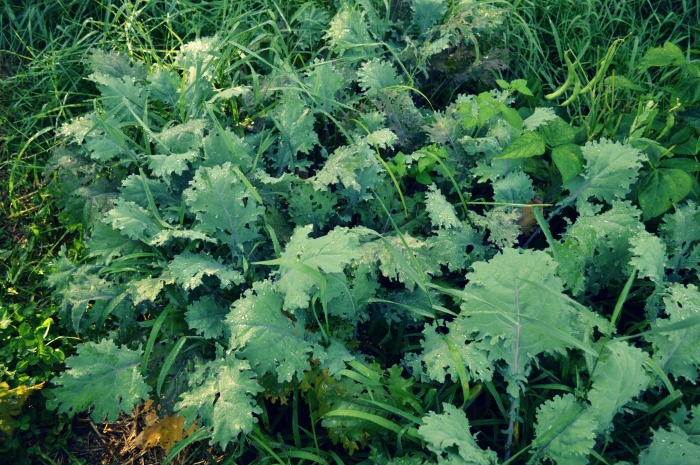 I'm pretty sure my kale is going to continue growing until
the winter. What a powerhouse of a plant
for me. I don't really want to pull it
at all, since I have had such good luck with it re-seeding itself the past
couple of years. I think that I am going
to try and pick some to put in the freezer.
I thought that I would have to blanch it before I put it in the freezer,
but based on a recent e-course I took (Harvest) I realized I did not need
to blanch it first – that makes it a whole heck of a lot easier if all I need
to do is chop and put it in the freezer!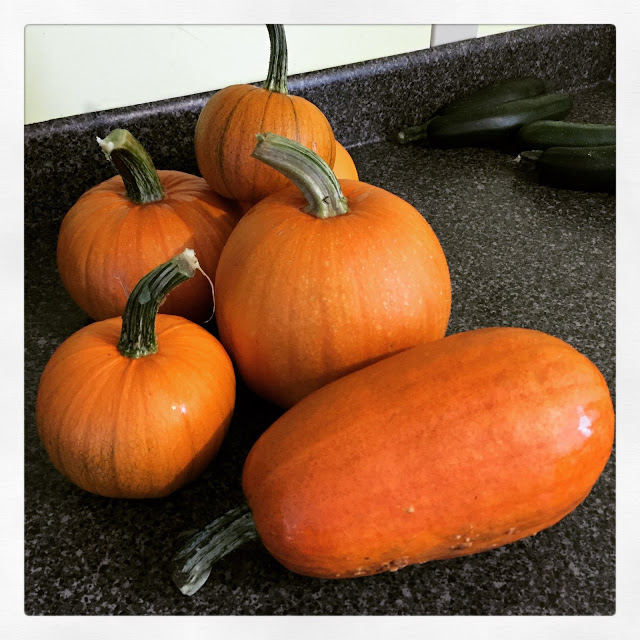 Overall, things are still growing well. The garden clean-up is starting a little
earlier than I expected. It has been a
very hot and dry summer, not the norm for my little garden, but I am still extremely
pleased with how well everything has done.
Now I need to start thinking about what I want to make with my first pie
pumpkin!
Are you ready for fall
and pumpkin flavored everything? What is
your favorite way to eat pumpkin?