What a difference a week makes in the garden! Of course, this may not look much different
to you than last week's post about getting my garden planted, but I can see
the difference. My hope is to update you
on the garden throughout the summer. And
perhaps this will keep me accountable as far as keeping a clean and tidy garden
goes (don't hold your breath!).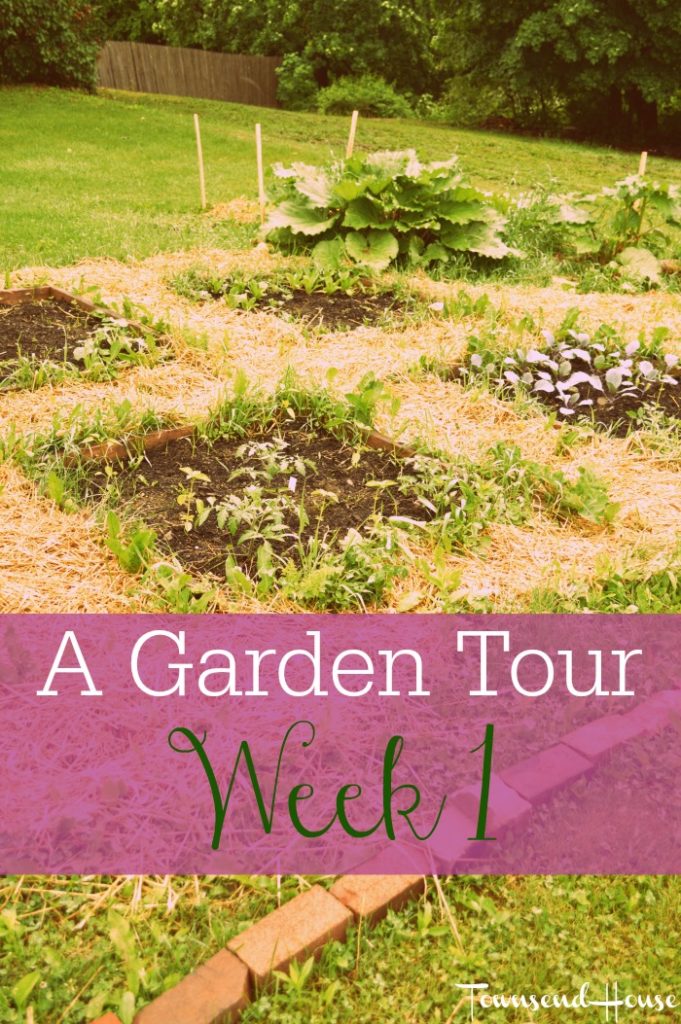 Over the last week, I have seen the radish seeds sprout all
around my squash and cucumber plants. If
you have read my gardening posts in the past, you know that I have had an awful
go of squash, even the prolific zucchini that apparently everyone but me can
grow, due to cucumber beetles and stink bugs.
But, one of my bloggy friends recommended planting radishes around the
plants, and so that is what I have done.
We shall see if it helps.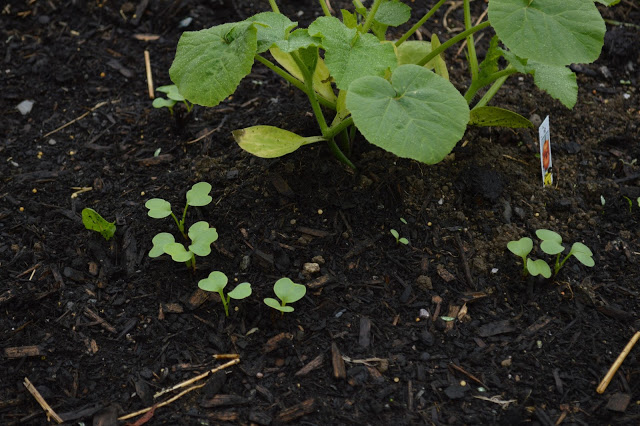 The green beans have also sprouted, which is exciting. I planted Provider Bush Beans, which have
done really well when I have planted them in the past. My kids love green beans, and so I plan to
freeze them.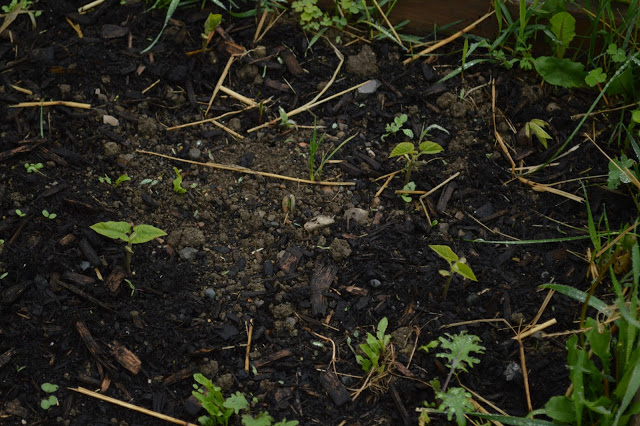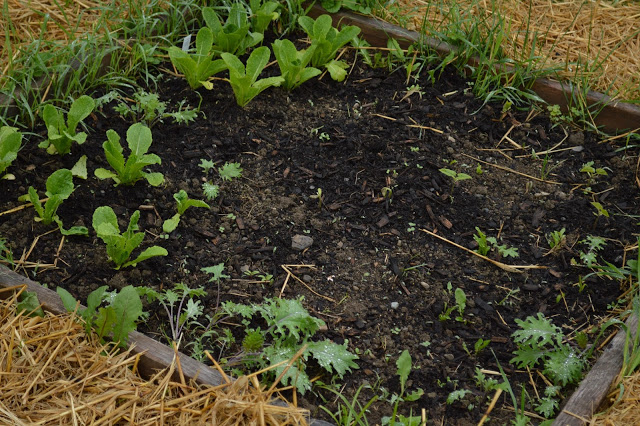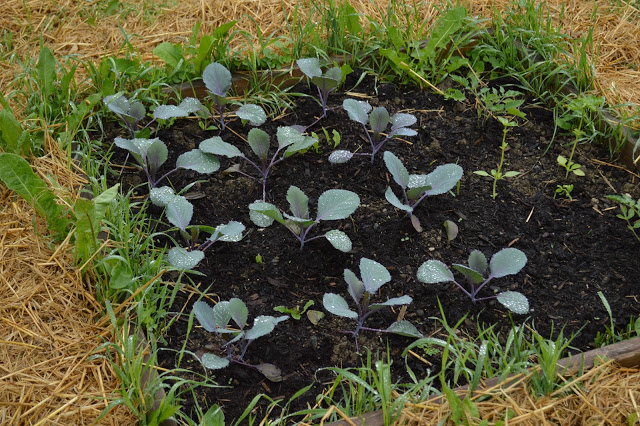 One of my goals for this summer is to preserve a lot of
food. I like going into the winter with
jams/jellies/pickles/dilly beans and most importantly canned tomatoes. But, I am going to try and expand a bit this
year to some frozen veg as well – green beans being the easiest thing to grow
and freeze.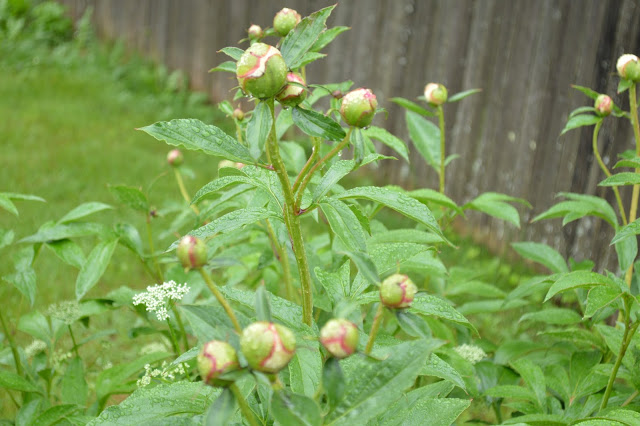 My irises are gone, unfortunately. They had a lot of blooms the past week
though, and I cut them and brought them inside to enjoy. But, not to worry, my peonies are looking
good, and I have seen the ants crawling on them to help open them up (or is
that an old wives tale?).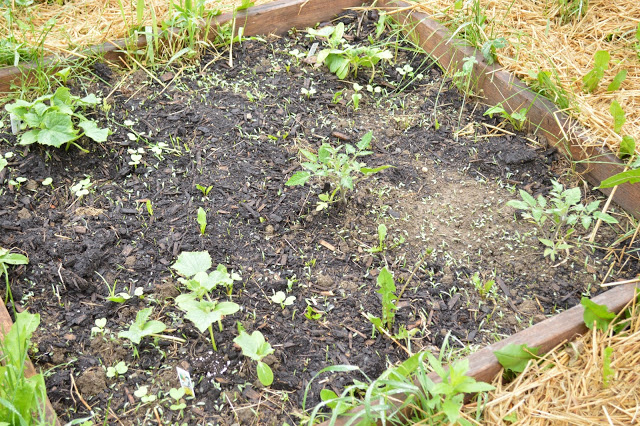 The weeding is mostly under control, however, it
seems like one of my garden beds had a bunch of grass seed or something dumped
on it, all the other beds are pretty much clean (except for some stubborn
dandelion roots) but this one looks like a mess already.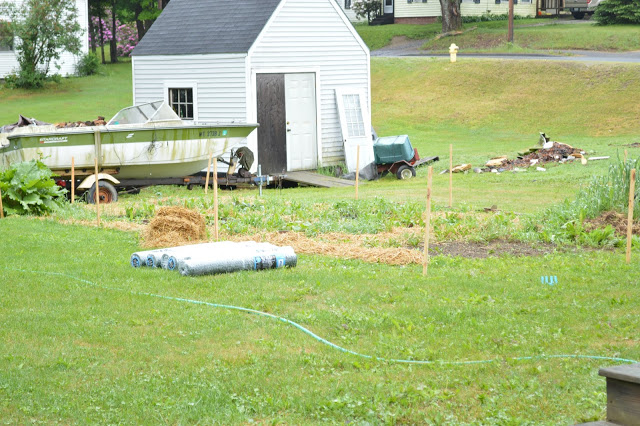 Matt was able to get the garden posts up, and then it
rained, so we haven't gotten the actual fencing around the garden yet. It needs to be done, and hopefully will be
tonight since the neighbor mentioned he saw another wood chuck under our chicken
coop. So far he hasn't noticed my lettuce,
so I am keeping my fingers crossed that we get the fence up before he realizes
he has an open buffet right now.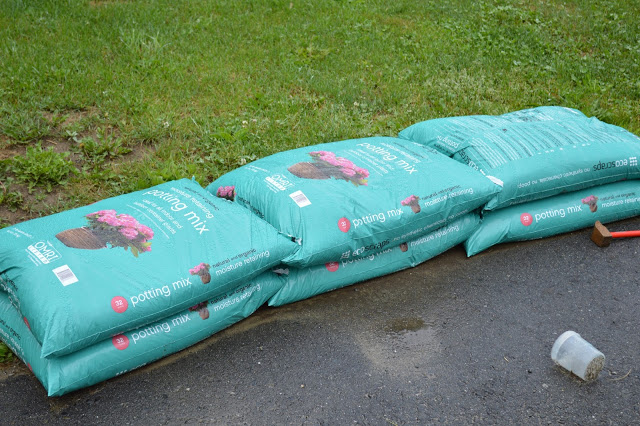 Overall, a great start to the gardening year! We still have yet to plant the pots, but I am
hopeful that today will be a good planting day with the kids, and we will get
that all finished. I need to also get
the tomato cages around the tomato plants.
We had a good soaking rain last night, which the garden desperately
needed. Hopefully we will have lots of
sun this week so those plants keep growing strong! In the meantime, I think I will be visiting
the co-op and maybe the farmers' market this week in order to get some fresh
local veg into our home.
What is your favorite
vegetable fresh from the garden?