It has been extremely cold the past couple of days. I guess that is probably a bit of an
exaggeration, temperatures in the 60's are not all that cold. It certainly felt that way though, especially
in the summer months! I think that the
cool off and rain did help my garden though – the rain especially. It has been so incredibly dry here.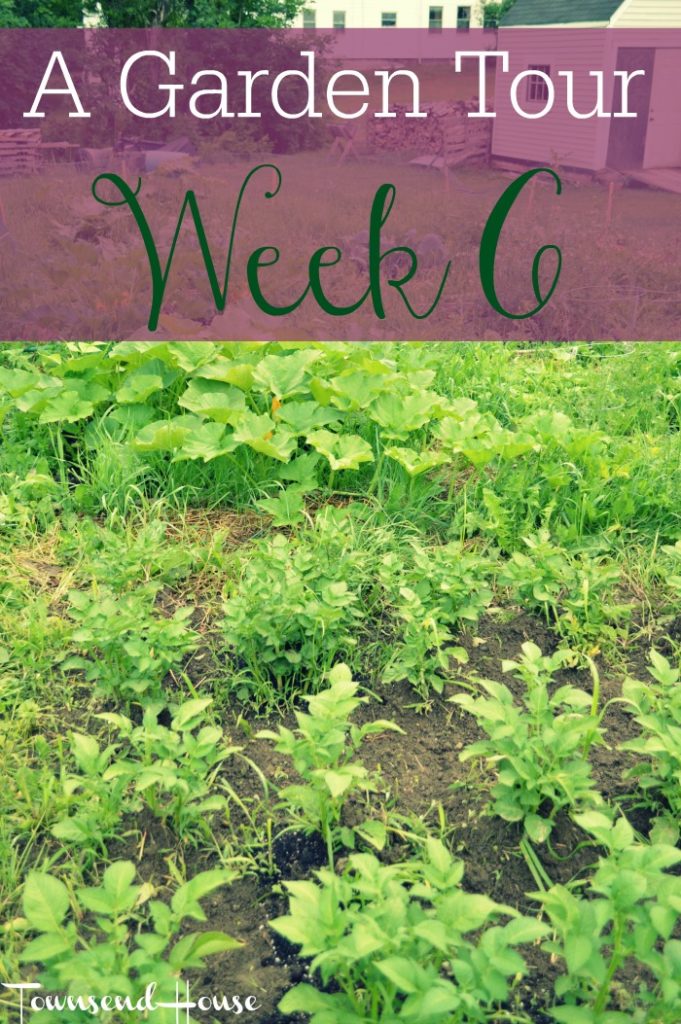 There is a lot of flowering going on in my garden right now,
which is extremely exciting. I am
starting to see the fruits of my labor in more lettuce and kale harvested, as
well as radishes. My Swiss Chard looks
like it is about ready to be picked, and I may plant some peas in its place,
although perhaps not this week since it is supposed to be so hot, and then the
peas will not actually germinate.
My pie pumpkin plant seems to grow daily, and it has been
hit by cucumber beetles. My hope is that
the plant is established enough so that the cucumber beetles will not be a huge
issue. There were a few last week,
completely manageable with my bug squishing skills, however, this week they are
overtaking the garden…again. And not
just in my pie pumpkins, also in my zucchini and cucumbers. I haven't seen any stink bugs yet, but
perhaps they will be next.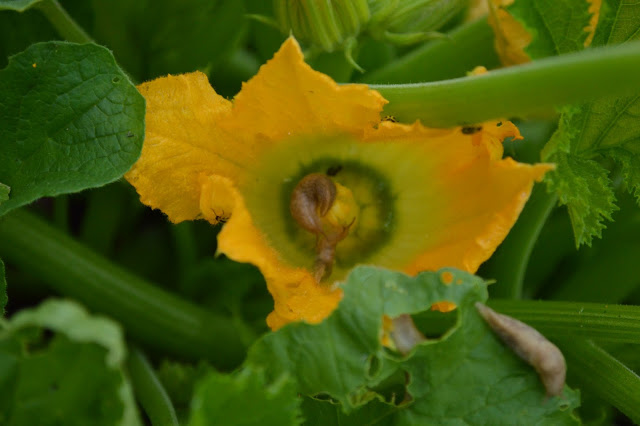 With all the cold and rain, the one thing that did appear in
my garden which I have never had a problem with in the past – slugs. Everywhere.
They are literally everywhere. In
all of my flowers, on the leaves, on the stalks of the plants. While I may not mind squishing cucumber
beetles, or drowning stink bugs in soapy water, touching slugs is something
entirely different to me. They are
disgusting. So, my hope is that with the
very hot weather we have this week, they will disappear. I am not sure how likely that is.
All of the bugs that show up in the garden can be a real
downer a lot of the time. Also, when I
see this little guy still hanging around my garden – yes, another woodchuck –
it drives me batty! However, it does
strengthen my case for getting chicks again next spring, if we can just figure
out how to protect them from the family of fox down the street.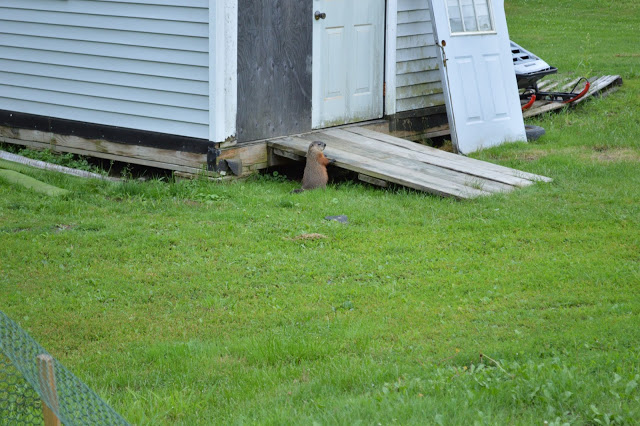 With all the craziness of bugs, and animals and other garden
pests, you would think I am out in the middle of nowhere growing my garden,
nope. I live in town, but I swear my
street is its own little ecosystem consisting of so much wildlife I never have
to leave this little city.
Any of you more
experienced gardeners, what can I do about slugs – besides picking them off?