We are going into the final stretch for my garden, it doesn't
seem possible, but that is where we are.
I hope that you are enjoying reading the garden tours as much as I am
enjoying writing about them!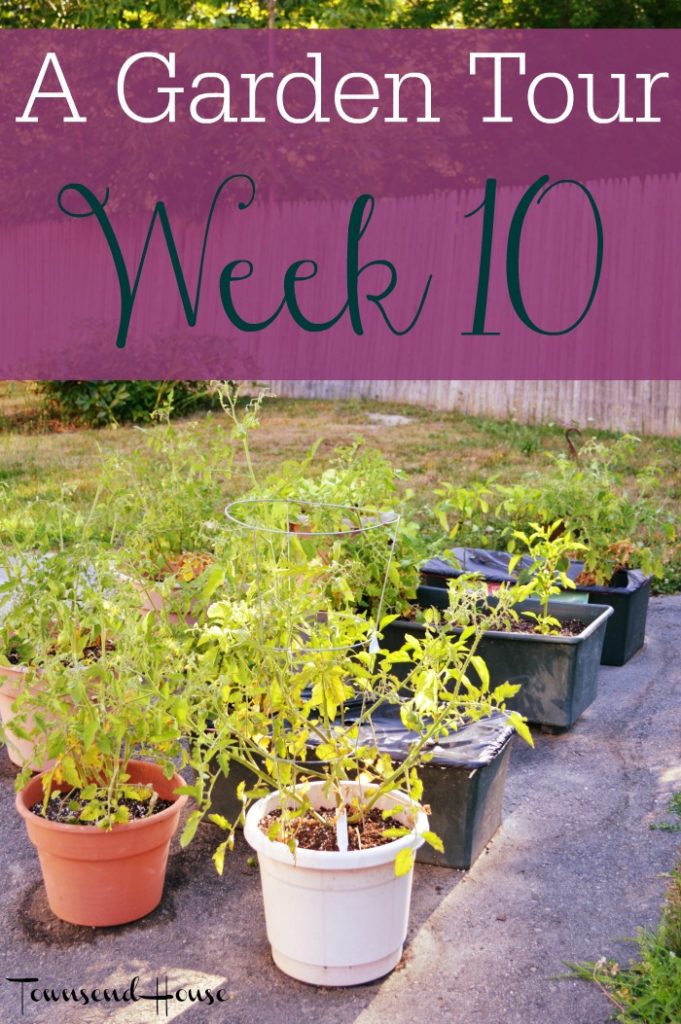 This week there is a lot of green coming into the
house. The kale continues to grow
prolifically. Honestly, it has spread
and taken over most of my "greens" bed.
It choked out my swiss chard, and while I did plant some lettuce, I can't
seem to find it in the mess of kale. It
may be that it has been too hot for the lettuce to grow recently, or it could
be that the kale has taken it over.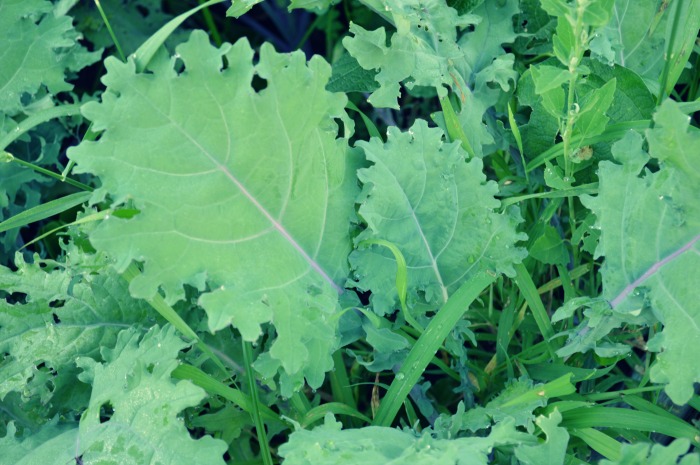 My green beans have been a bit of a disappointment this
year. I know that I planted plenty of green
bean plants to have plenty of green beans for preserving, but last week
something went and ate the tops off all of my green bean plants. I thought perhaps it was slugs, but I can't
imagine that slugs would do that much damage overnight. I think it is possible a squirrel got in
there, or something. I have no
idea. I am still getting a lot of green
beans every day, but it is usually just enough for steamed green beans with
dinner, and some for the kids to eat raw as a snack.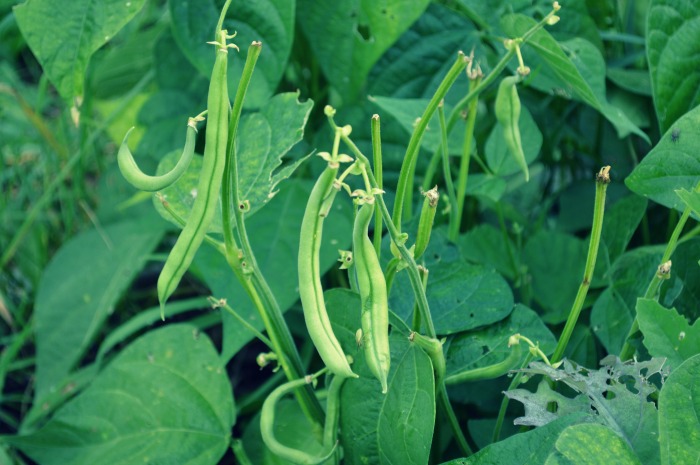 I am almost there with my first ripe tomato. I have been staring at so many green tomatoes
for so long, the fact that this one is almost ready to pick is making me very
excited. I am still getting tons of
cherry tomatoes, but this is the first big tomato of the year.
My pumpkins are still doing well. I had a random vine pop up and start trying
to grow over the fence. It is always
funny to me to see how there are these spurts of growth. And while I think it is nice that the pumpkin
plant wants to grow more pumpkins, there is not nearly enough time for these
little pumpkins to grow. I'm not sure if
I am supposed to pick them off, or let them do their thing.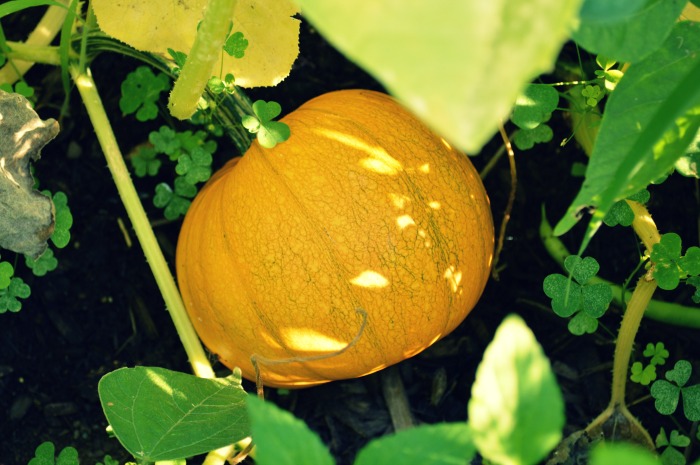 I also am pretty sure this powdery mildew stuff is out of
control on the pumpkins. What I don't
know is whether or not it will have any effect on the actual pumpkins
themselves. I can't seem to find out
whether I should pick the pumpkins even though they aren't finished ripening,
or if I should just leave them and hope for the best? Does anyone have any gardening experience at
all? I have all of these books, and I
have asked the all powerful google, but I can't seem to find an answer!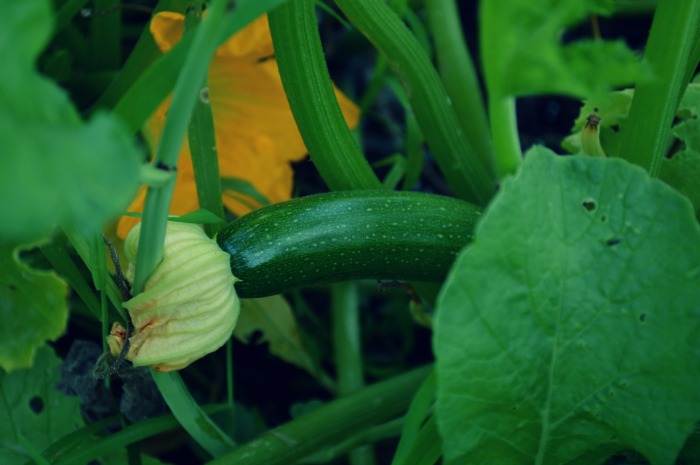 I am still bringing in cucumbers and zucchini. I somehow missed the squash bug eggs – so there are a lot of nasty little nymphs on the plants now, but they are small, and easily squishable (way less ick factor than the big ones!). However, it seems like my plants have been established enough to continue to produce even with these bugs. My biggest issue now is that one of my zucchini plants seems to have blossom end rot – which essentially means that as the plant ripens, the end that the blossom is on starts to rot. It isn't all of the zucchini, thankfully. Apparently I need more calcium in my soil – another pro for keeping chickens again, their eggs are full of calcium and perfect to put in the garden once they are dried and crushed.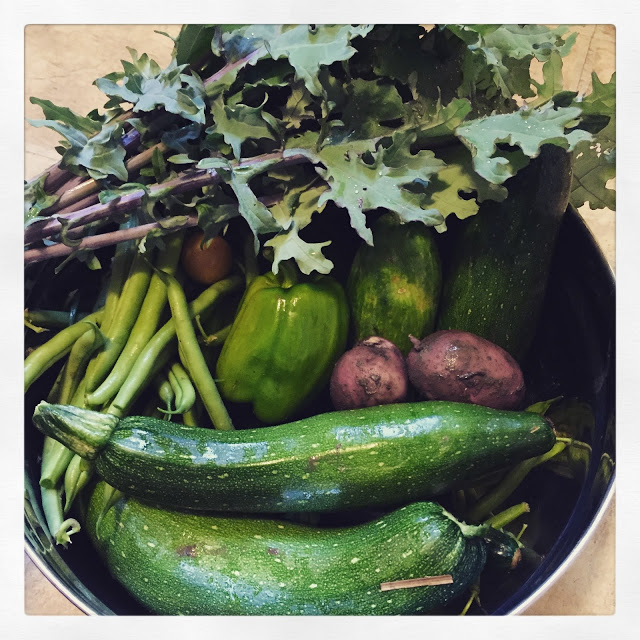 I finally decided to see what was going on with my
potatoes. I am happy to report that
there are actually potatoes growing under the soil, which is good, however,
there are not a ton of potatoes growing.
Or maybe I didn't dig down far enough.
I picked the smallest, saddest looking potato plant, dug it up, and
found a couple of small red potatoes – yay!
Potatoes! Not enough to actually
feed anyone, but perfect addition to some scrambled eggs for breakfast. It gives me hope that there are lots of potatoes
growing under the ground…maybe.
Overall things are still continuing to grow well. I have been eating most of my meals out of
the garden, which is always a good thing.
And the kids have had plenty of opportunities to pick and eat as many
raw vegetables as they would like – my kids are not big on cooked veggies, but
raw from the garden they can't get enough of.
Do you prefer raw
veggies out of the garden, or do you like to cook them first?