I'm always amazed at the new growth after a week. And last week I did my garden tour a little
later than I had originally planned, so it hasn't been a full week, but the
changes are noticeable.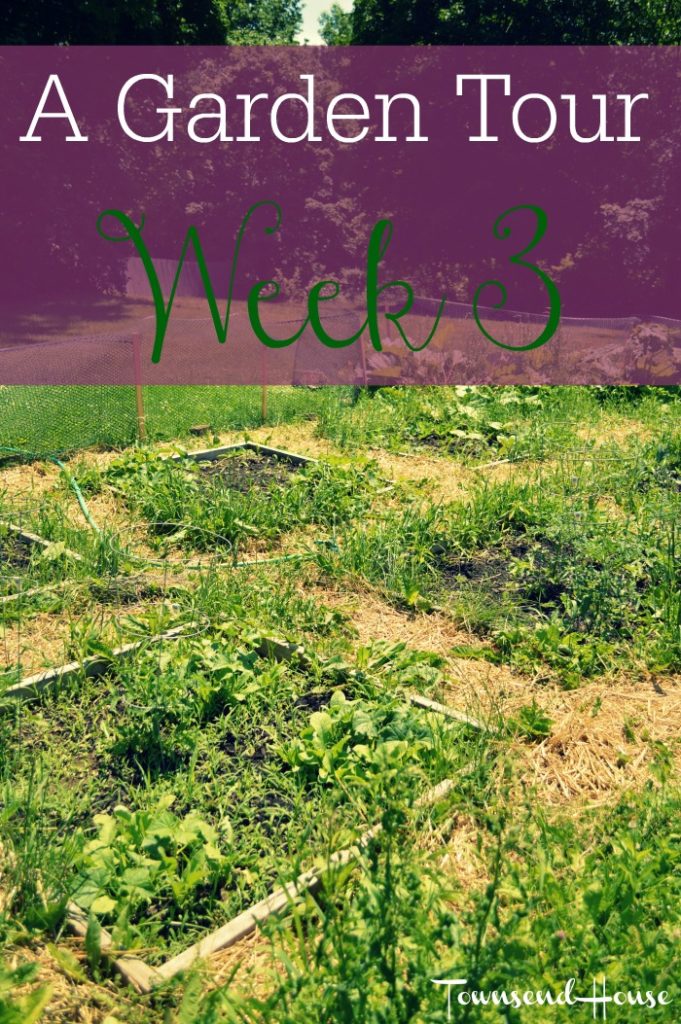 The first change that I noticed this weekend was the arrival
of my day lilies. These flowers were
planted here when we bought the house (all the flowers were, thankfully!). I love the succession of flowers; first, my
irises, then the peonies, and finally the day lilies. I'm always surprised when I see them pop
up.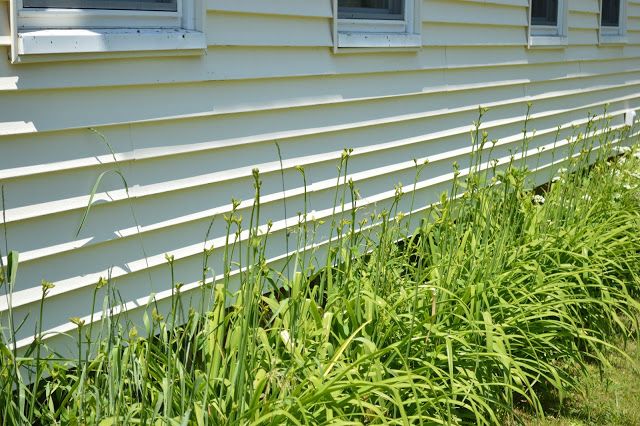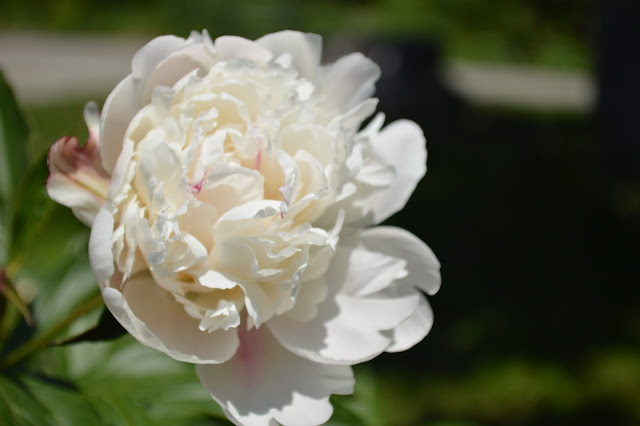 The vegetable garden itself, well, my ideas about putting
straw between the garden beds was a good one – but I probably should have put
newspaper or garden fabric down before I did the straw. But, seeing as how I am on a tight budget for
the garden, we did not do that. Now the
weeds are coming up around the garden boxes, and I need to do something about
that.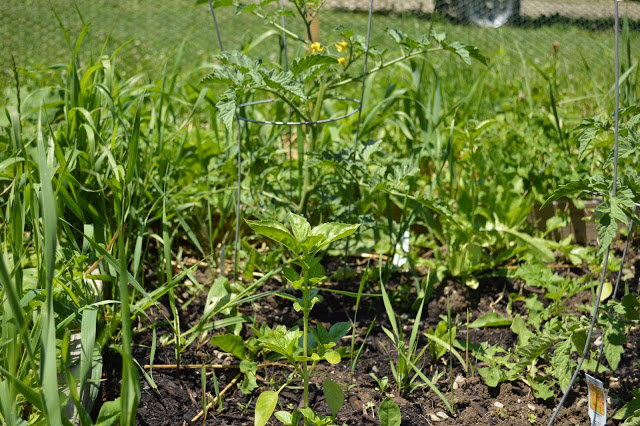 My thought was to have Matt weed whack around the boxes, but
he pointed out what a mess that would make, and the likelihood that most of the
weeds would then end up in the garden boxes themselves.
My next thought was to just pull them, but
they are surprisingly strong, so I am thinking of getting more straw, and
trying to stamp them down where they are not easily pulled.
As long as they aren't in the garden boxes
themselves, I'm not all that concerned.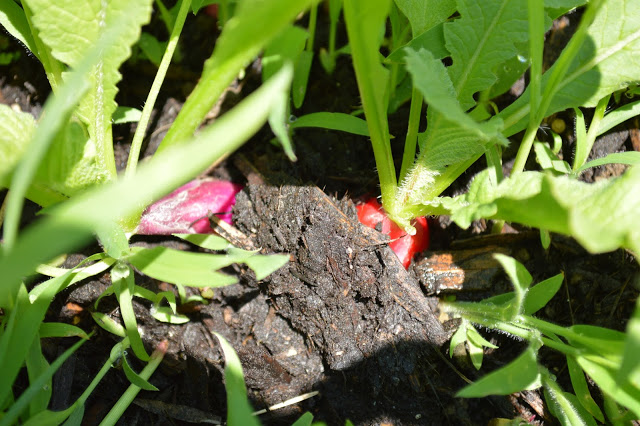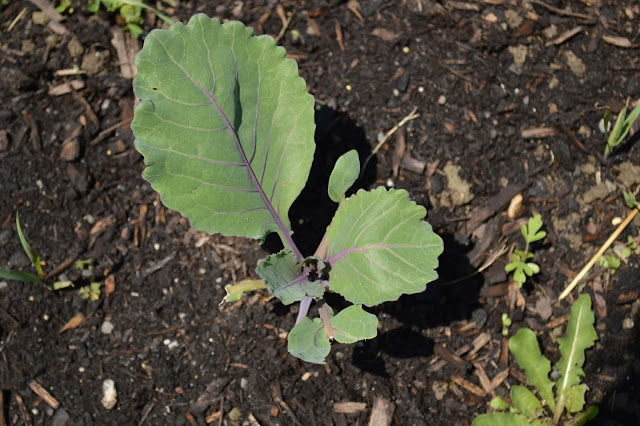 I am happy to report that the fence has been doing a great
job at keeping out the woodchuck. The
lettuce and kale seem to be coming back just fine, and some of the cabbage is
as well.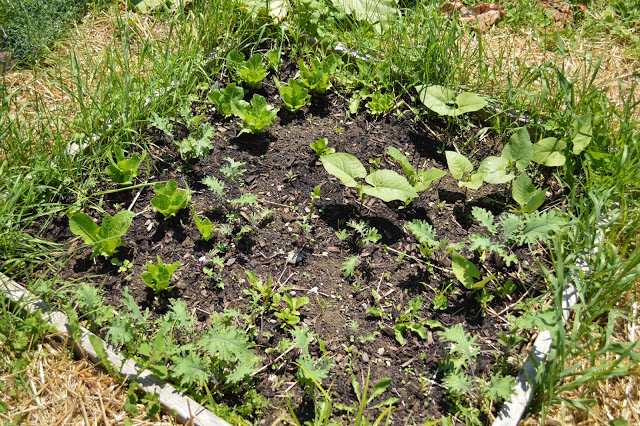 My newest pest, however, is the lovely grasshopper. Now, I'm not entirely sure if this little
grasshopper family is eating my plants, but I have a suspicion that is the
case. I noticed the stems of some of my
pepper plants, and also some of my cucumber plants, seemed to be getting
eaten. I also noticed that something is
eating the actual leaves off the cucumber plants – which I haven't seen before. Of course, this could have been damage from
the woodchuck before, but considering I found a family of grasshoppers hiding
beneath one of my cucumber plants, I am apt to think it is the
grasshoppers.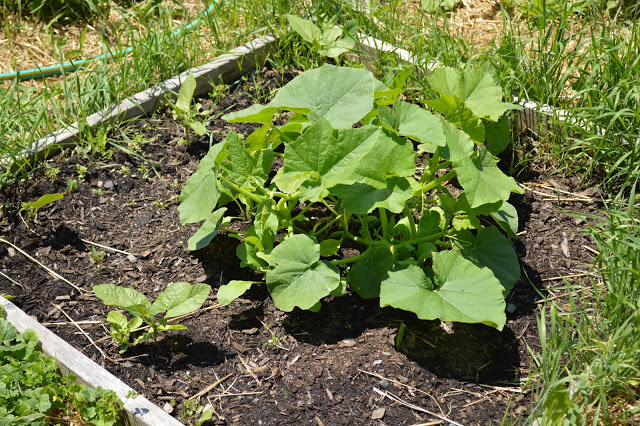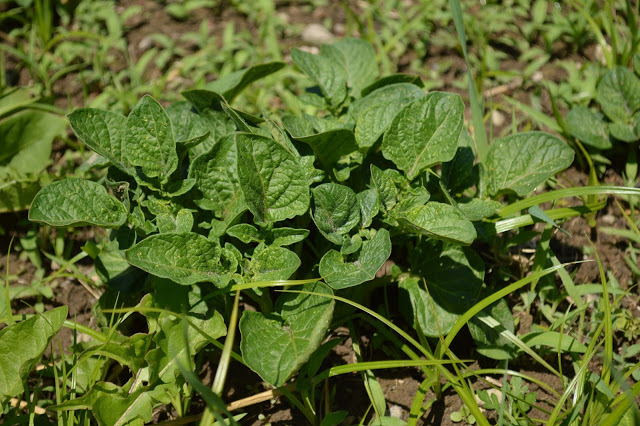 I did actually google whether or not grasshoppers were bad
for the garden – praying that grasshoppers were not anything close to
locusts. Unfortunately, I am pretty sure
that grasshoppers are bad for the garden.
And I have no idea how to combat them.
So we are going with the wait and see approach. I also explained to Matt that this is part of
the reason I want to get chickens again – we need them.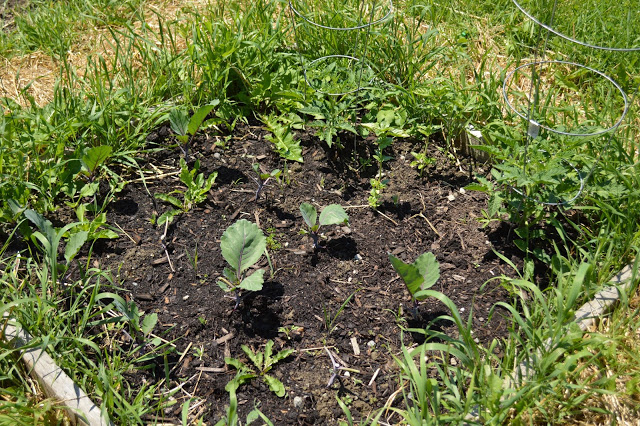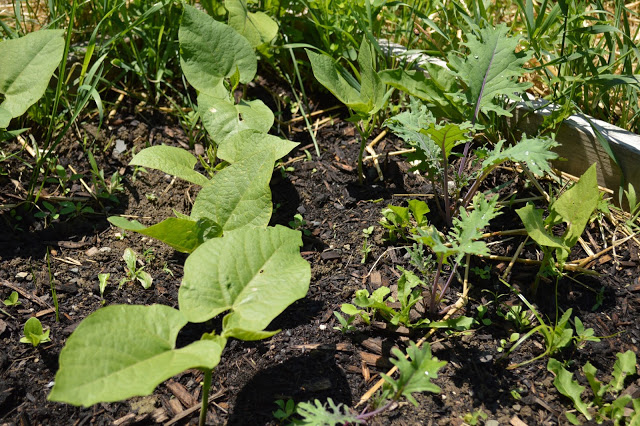 Overall, I am really pleased with how the garden is coming
along. I'm also excited to get to the
first "pick your own" season soon – strawberries! There is nothing like freshly picked
strawberries, and all the wonderful jars of jam to come from them!
Do you have a pick
your own farm in your area?