I knew it would happen.
We were late getting our fence up.
We had to buy all new garden fencing this year, and the timing to get it
up was not working for me. I thought
perhaps that I would have an extra week, but I knew that I had to get the fence
up in that first week. Unfortunately,
that did not happen.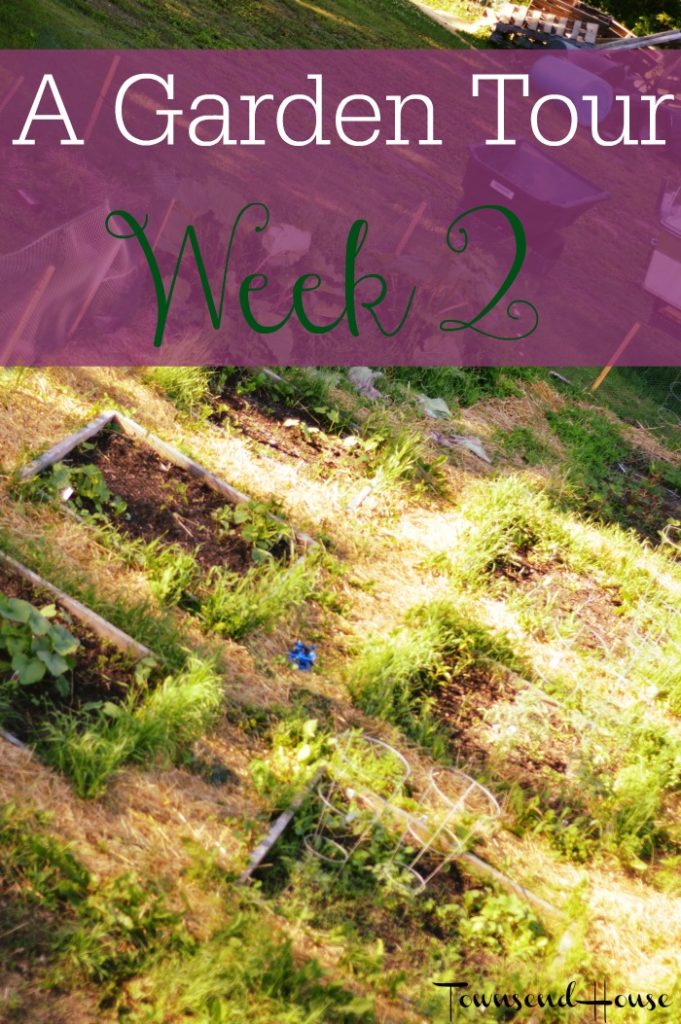 Because the fence did not get up early enough, the friendly
neighborhood woodchuck visited my garden.
It ate my lettuce, it ate my kale, it ate all of my cabbage.


Of course I know that a lot of this will come back. I can buy some new seedlings to replace what
will not, but it was kind of sad to see all that work destroyed in one
morning.


However, there are a lot of other things growing in the
garden as well! I think I may have
planted too many green bean plants.
There are many of them, and I think that I am going to have a lot of green
beans to process this year. It is a good
thing that my kids favorite frozen veggie is green beans, and that they love
dilly beans as well.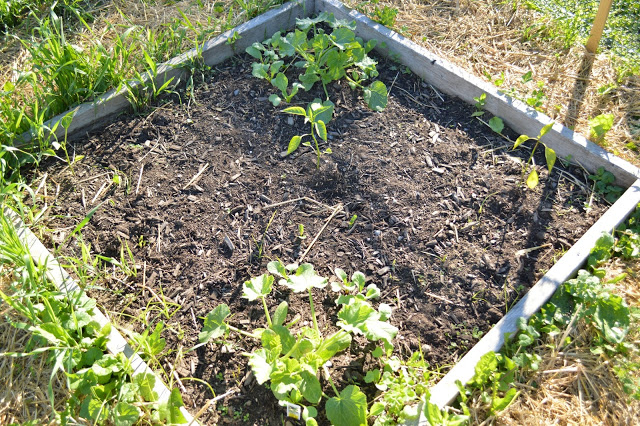 My zucchini and cucumbers seem to be doing well, although
something ate many of the leaves from the plants. I don't know if woodchucks eat leaves off of
those plants or not – I probably should google that. I haven't seen any stink bugs or cucumber
beetles yet, so maybe all the radishes I planted are doing their job. Or maybe I need to wait another couple weeks
for them to appear. I am going to stay positive
though, and hope that I can overcome those pests this year!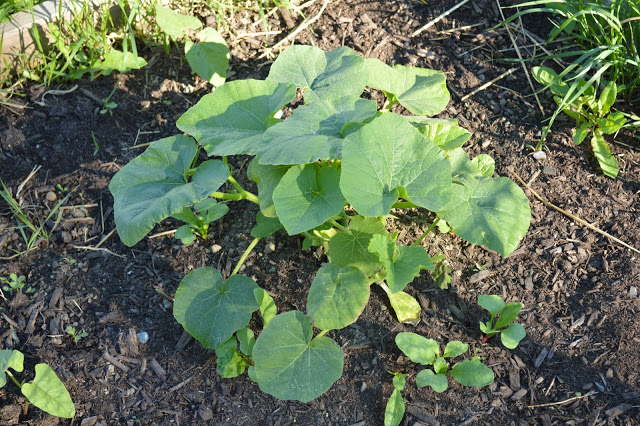 My sugar pie pumpkin plant seems to be doing amazingly
well. I think that the kids are most
excited about that. Emma said "Mom, how
lucky will we be if we can get one pumpkin for our Thanksgiving dinner!" We have grown pie pumpkins before, and they
have always done well here, but she was just so excited to think that we might
get one (I have a feeling there will be several).
I do have one plant that is dying a very slow death, and I
have no idea what happened. I think
there may be some issue with the soil, or maybe some type of pest that I can't
see.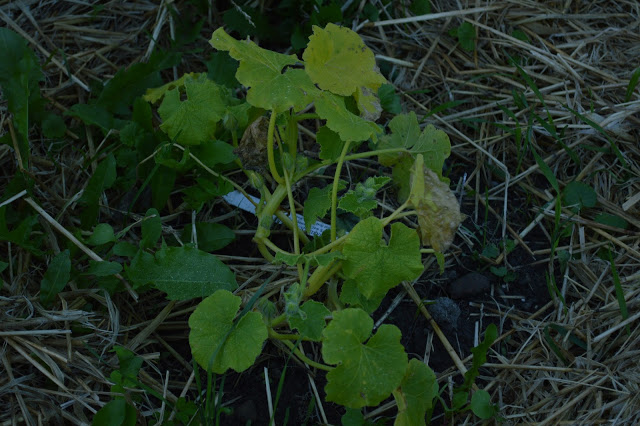 This is my absolute favorite type of squash – blue hubbard. However, the leaves are all yellow, and I don't
know what happened. I can't figure out
if it is because it hasn't rained much, and it needs more rain, if the ground
was too acidic for the plant. No clue,
any ideas more experienced gardeners?
The potatoes haven't come up through the ground yet. I don't know how long that will take. And this one garden bed continues to be the
weediest garden bed ever. I'm not sure
why this specific one is prolific in weeds, but I am not doing very well at
staying on top of it…which does not bode well for the rest of the season!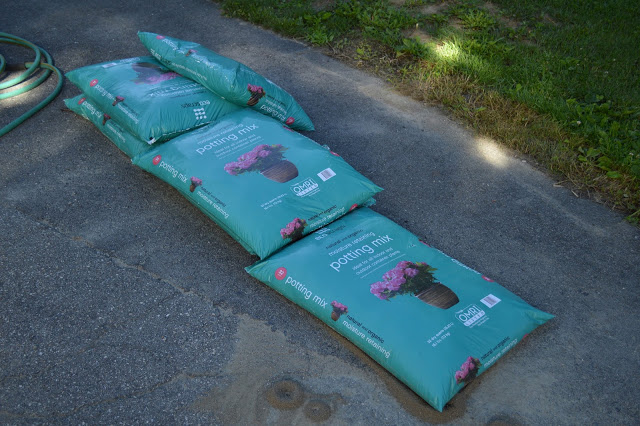 If you are wondering where the pictures of my veggies in pots are – well, I have yet to plant them. Let's all hope that I get them planted soon!
How is your garden
growing this year? If you don't garden,
have you visited your local farmers' market yet?