This shop has been compensated by Collective Bias, Inc. and its advertiser. All opinions are mine alone.
#GIVEEXTRAGETEXTRA #Walgreens
#CollectiveBias
As a mom, I think I live on coffee. My kids mention it to me regularly actually,
that I *need* to have my coffee in the morning.
It seemed like when I started homeschooling two instead of one, the
coffee increased, and then when my baby turned into a toddler, I added an extra
cup in the afternoon!
With all the coffee consumption, I realized that
homeschooling is not a one person job, you need a community.
Finding other parents who are also homeschooling shouldn't
be difficult, but when you are still relatively new to homeschooling, and a
serious introvert, stepping out and finding new people proved a little more complicated.
This past fall we did something new in our homeschool. We joined a co-op.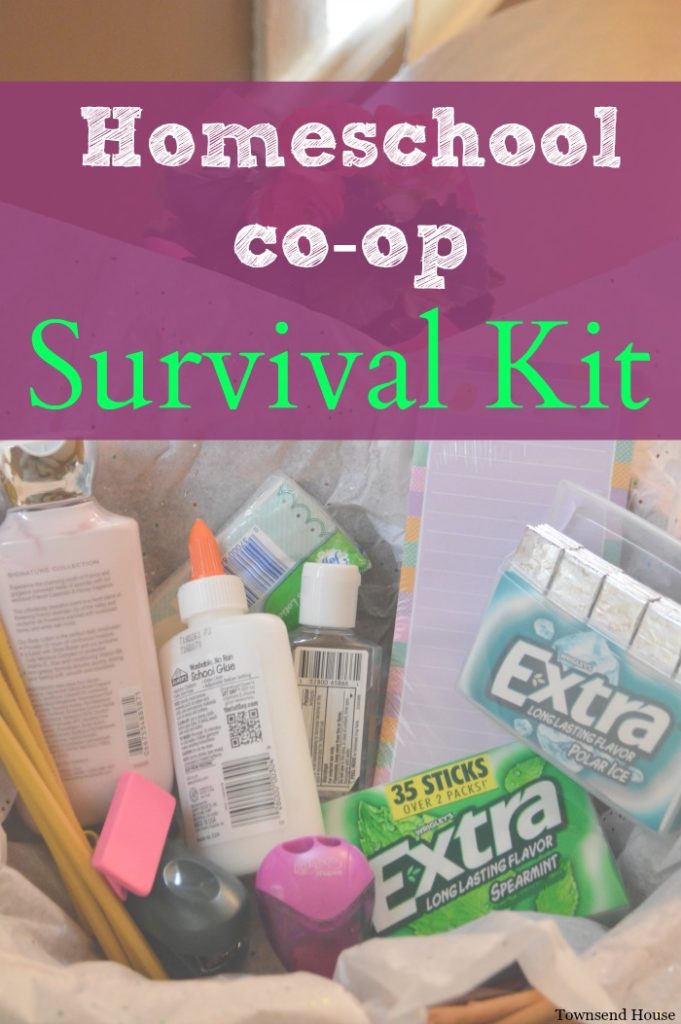 I did not realize going into the co-op the amount of time
and energy these other moms would bring in to teach some fun subjects to my
children. It is amazing to see the
passion and love that is in that group, and I definitely appreciate them.
I thought that it would be a good idea to make a little homeschool
goodie basket, or emergency kit, for those days when we are at co-op.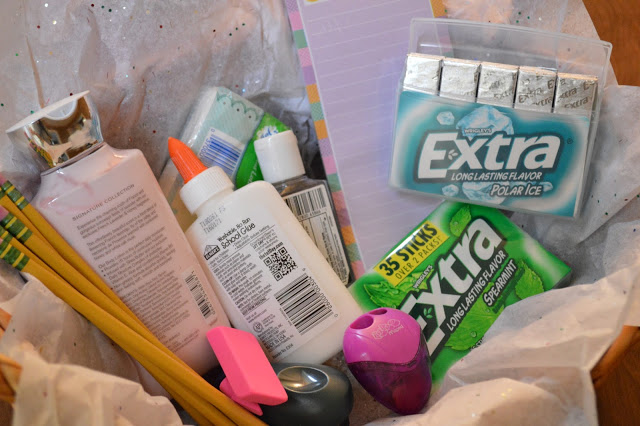 No matter how much planning goes into the day, there are
little things that are forgotten, or needed at the last minute, and this was my
purpose in putting together this little basket.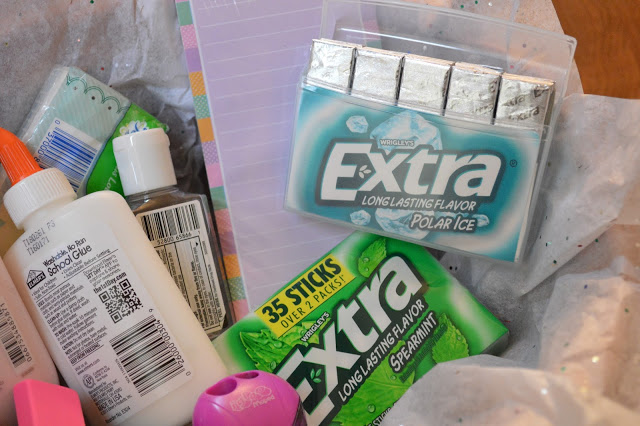 What I included in our homeschool survival basket:
Having these little items available "just in case" is a help
to the other moms, as well as myself. One of the most
important items in that basket though?
The gum.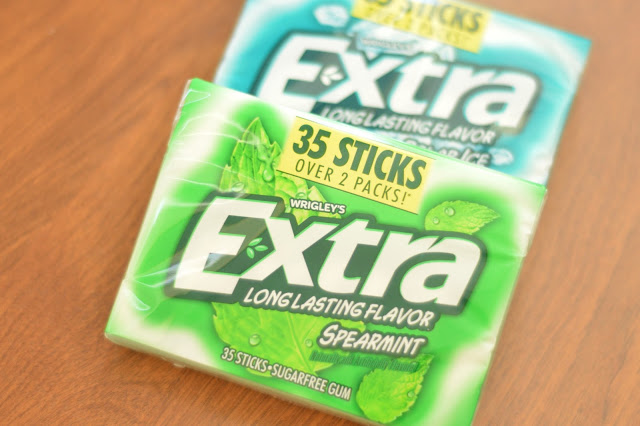 Did you see that little blurb at the top about the
coffee? Well, that is a common thread
among all moms, homeschooling or not, I believe. And we all
know that come 10am, our breath is less than fresh. I was happy to swing by Walgreens to pick up the new
Extra® 35-stick pack. The Extra® Gum
Spearmint and Extra® Gum Polar Ice® packs make a nice addition to the
basket. Especially come 3pm when we feel
like we *need* a treat, but don't necessarily want to indulge in something
sweet…and probably should refrain from an extra cup of coffee!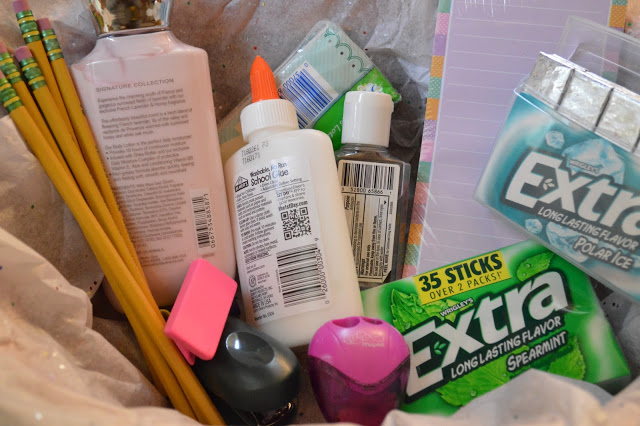 I also love that the packaging is durable, recycled
packaging and that it features more gum – 35 sticks! Which is great when sharing with the other
moms in the group. And my kids have
already requested the packages when they are empty for cases when we go on our
nature walks.
What is your plan to
Give Extra in order to Get Extra this summer?
Do you have a survival kit for when you are out with other moms?