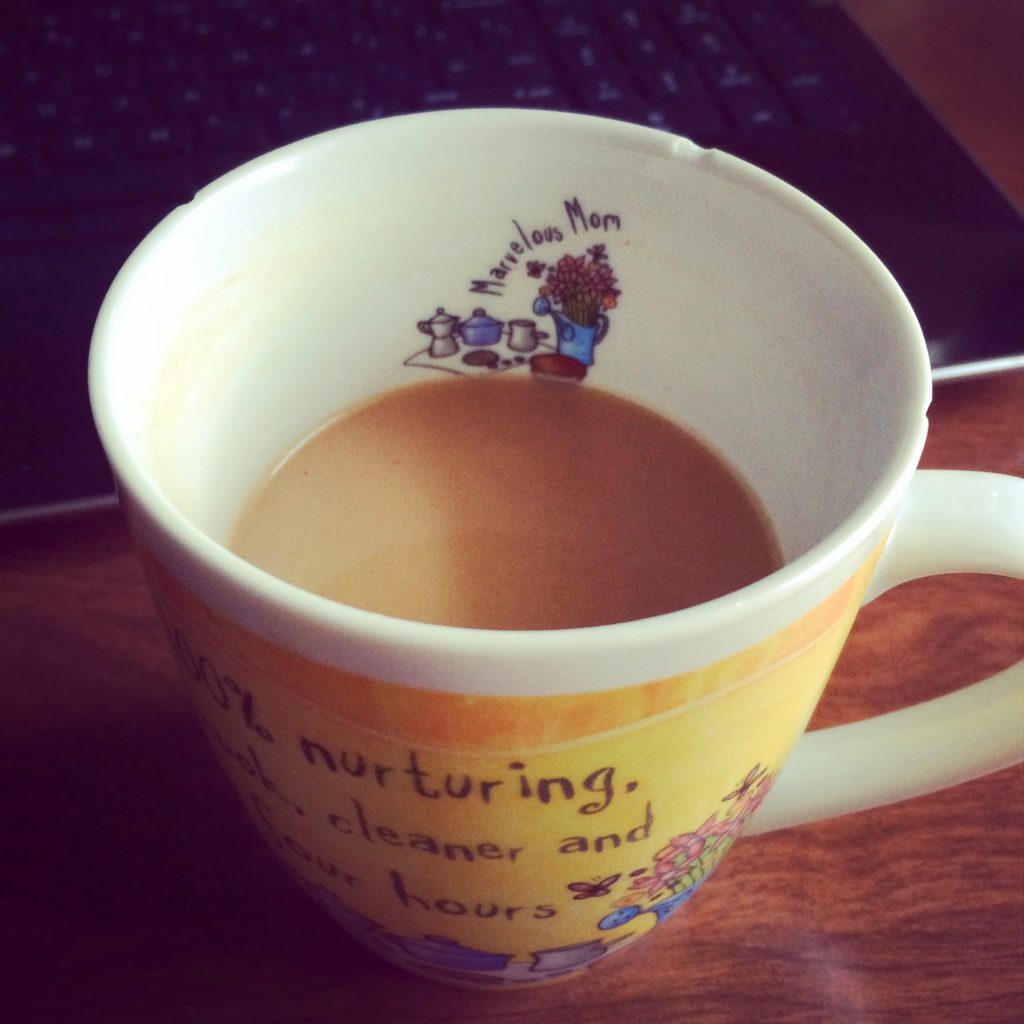 Can I let you in on a little secret? I am a morning person. I wasn't always this way. Growing up I never wanted to get up early,
but was up early because the sun streamed right through my window. In college I think I was up all hours of the
night, and did not want to get up early at all. Then after I graduated, I had a real job that
I had to get up early for. Early mornings became part of my day.
Then I had kids, and everything that I knew went out the
window.
I think any mama of young children is sleep deprived. Even once your kids are "sleeping through the
night" they aren't really sleeping through the night. You have the random times they need diaper
changes, or when older, they need to use the bathroom. Someone will have a bad dream, or just start
yelling in the night for no reason whatsoever.
Sicknesses, colds, hunger pains, growing pains. It seems like every other night one of our kids
has some issue that needs attending to in the night.
For a while I tried to catch up on my sleep in the morning;
staying in bed as long as possible – essentially until my kids came in to wake
me up. Unfortunately, while being a
morning person, I don't necessarily have the best attitude when suddenly awoken in
the morning. That is code for "I was a
bear before I had my coffee."
I realized that I needed some sort of morning routine. That is when the Hello Mornings challenge came
into play. It gave me the direction I
needed in order to make the most of my mornings.
Essentially it is a three part process; quiet time, planning your day, and exercise.
How do I manage my mornings?
I get up early. First
and foremost waking up before my kids is the key. Right now that looks like between 4:45 and
5am. I tend to wake up when the sun is
shining through my windows – and since I live in Maine, where the sun first
shines in the United States every day, it is early. That means that I also go to bed earlier than
most people. For a long time I tried to
stay up late, but when I am up late, there is no getting up early for me. And while it is nice to stay up late and
watch some TV or read a book to relax in the evening, it isn't worth the stress
for me the next day. So I aim to be
asleep by 10pm.
After I get up, I check in with my hellomornings twitter
group. I have been with a lot of these
lovely ladies for over a year now, and I am so thankful for them
every.single.day. Then I make my coffee
and sit down to do my Bible study. I
journal and sit in the peacefulness of the morning and it energizes me to wake
up. I have more conversation with my
twitter group and generally check in on social media – you know in case
something really important happens!
Finally I try to plan for my day, setting up a list of tasks
I need to complete. I use my homebinder daily sheet which you can download for your own use if you would
like.
Typically, by this point, my children are up and ready for
breakfast. Or at least one of them
is. I have some ideas for this as well,
but that won't come until later so stay tuned!
Do you have a morning
routine that you love? Is it hard for
you to wake up before your kids? What is
one thing that would help you in your morning planning?