It is freezing here right now, not like 32 degrees freezing, like below zero and feels like negative 30 freezing. At least that is what weather.com is saying, I am definitely not going outside to check…well until I have to bring fresh water out to the chickens. Luckily I have knitting to do and books to read!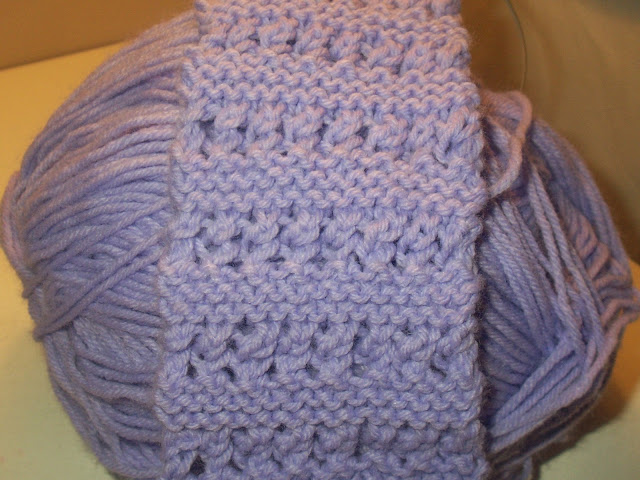 I am still knitting the scarf that I started last week. It is coming along quite nicely, and is a super easy pattern, so I can keep moving forward with it a (very) little bit at a time. The purple is very pretty, but it isn't something that I will wear. So, depending on how long I make it, it will either go to one of the pretty little girls in my life, or to my mom. Although, my mom ever so gently reminded me that she bought me yarn to make her fingerless mitts a long time ago. I started out doing really well with these! They knit up super fast. Unfortunately, I made one, and had the second just about done when my very lovely daughter decided to unravel it for me. This was over a year ago…could be 2 years ago actually now…and I had put it away and haven't looked at it since. Well, I guess as soon as I get the current mitten I am working on off my DPNs, I will start on the second one for my mom. Maybe she will get a scarf and fingerless mitts before the end of the winter!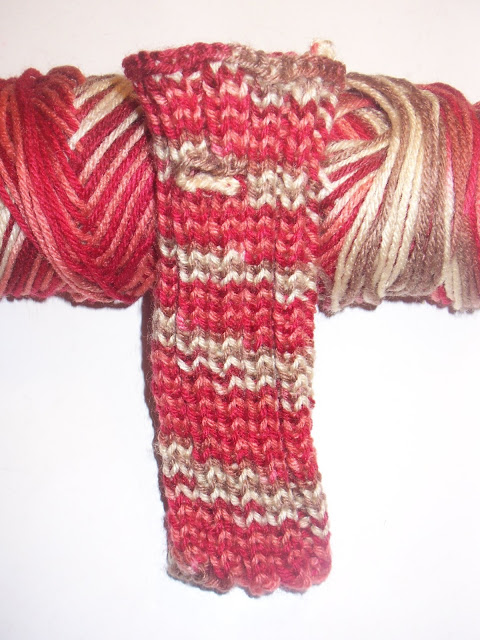 My book reading has been going really well. I made my crazy 100 books goal last week, and I decided to embrace it and go full steam ahead. I have been reading a lot of fiction books recently while I continue to work on Making Home. I am about 3/4 of the way through it, and it has been a really good book. I think that after I finish this I will make my way to one of her other books, Independence Days: A Guide to Sustainable Food Storage & Preservation, which I bought and read when it first came out in the fall of 2009. However, I feel like there is a lot of knowledge in that book that I need to read again, now that I am more fully involved in growing and preserving my own food.
You can take a look at my 2013 Book List, and see what I have read recently. I just finished and reviewed A Home in Drayton Valley.


Linking up at the yarn along and at work in progress.