This post contains affiliate links. If you make a purchase through one of these links, I may receive a small commission at no extra cost to you. Thank you for supporting Townsend House!
Despite the very cold temperatures (I'm convinced we are
starting March and not May!), we had a very nice weekend. Friday was Emma's first dance. What?
You may be asking yourself. Isn't
she only 7 – yes, yes she is. However,
the elementary school in our area put on a Father-Daughter dance, and Matt took
Emma. It was the sweetest thing!
She was incredibly excited to get dressed up, have her hair
and makeup done, and just have a good time.
She ended up dancing with all the little girls there, and came home very
late Friday night.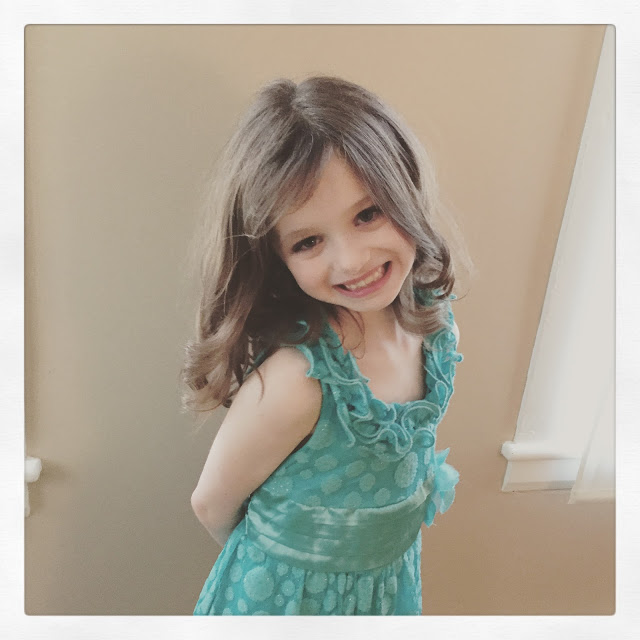 Because Emma went out for a daddy date, Jack, Lucy and I
stayed home and it was Jack's choice for our time together.
We started off with some ice cream, and then moved onto the
video games. The kid loves his video games,
although he doesn't play them very much at all.
We played Mario Kart – he easily beat me. We played two player Super Mario Bros. – with
the direction to not warp (who plays those other levels?!), and ended with some
Super Mario World.
None of the kids were in bed before 10pm, and I was
expecting a nice time of sleeping in on Saturday morning. But, of course everyone was up at 6am,
because no one likes to sleep in at our house (except for Matt, he really
enjoys sleeping in!).
We took a trip to run errands in the morning, and stopped
off at Target where the kids were able to spend some money that they had been
saving.
Jack has wanted this Minecraft Stop-Motion Movie set for a
while, so he bought that, and Emma bought a couple new miniature My Little
Ponies. The rest of the afternoon was
spent making movies. The box says 8+,
but Jack really has a vision for making these movies at the age of 5. He is very good about setting everything up
how he wants it, and never needs any help from Matt or me – which is good,
because I don't think I would be helpful even if he asked.
Sunday was a lovely day of church, rest time, and then a
long bit of walking for me.
We live close to a playground, and the football field of our
high school which has a track. The kids
play at the playground while I have the opportunity to walk around the
track. It works out well!
And here we are, Monday again, with 40 degree temperatures
and rain. I don't like this space to be
gloomy, so I am going to stop here, otherwise I might go on a bit of a tirade
about the weather, how it is May, and how it should not be this cold.
How was your
weekend? Did you do anything fun?