This weekend I asked Matt to weed whack around our garden
beds – especially since we aren't planting a garden this year. I went upstairs to put Lucy down for a nap
and came downstairs to see that Matt had started cutting down trees.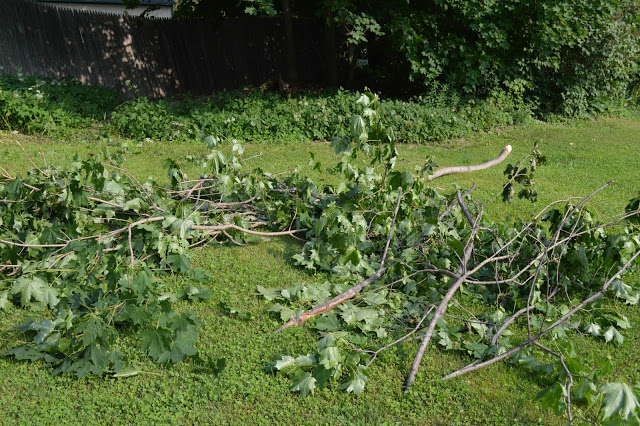 You see, we have one big tree in our yard. It makes the perfect place for the kids to
play, but there were so many obstacles in the way of actually getting under the
tree, that it made for lots of mishaps with branches and body parts.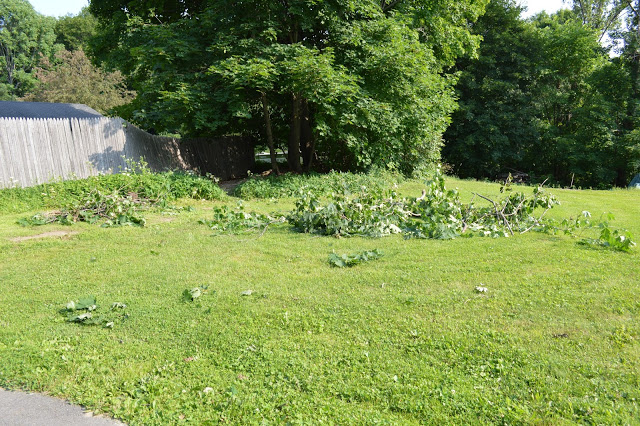 Our one big tree provides shade in our yard until about
10am, exactly the time we need the shade…sarcasm intended. It is perfect for our garden, but not so
perfect for children who burn easily, but want to be outside all day long.
Matt decided that he would start clearing away the little
saplings, and make a little canopy for the kids to play in.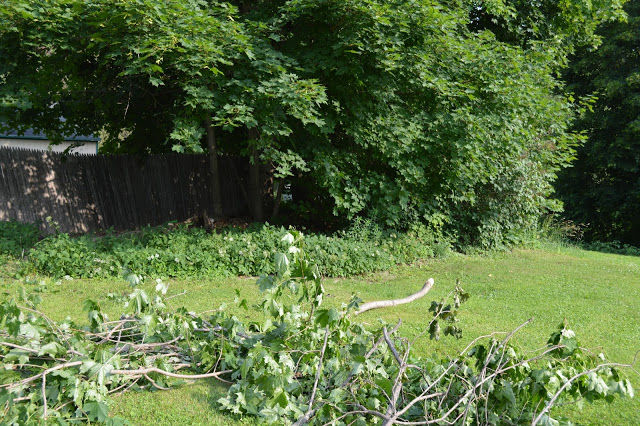 I love having the kids outside in nature. I wish that we had a lot of fields and trees
behind our house for the kids to play in.
Unfortunately, living in our little city doesn't allow that as much as
living out in the country. But, I do
think that we have a wonderful place for the kids to still play and experience
God's creation right in our yard.

They love to dig for dinosaur bones and pick up all manner of bugs and leaves
and sticks. It really is quite
entertaining to see their imaginations at work.
These pictures don't do justice to the amount of trees and
branches he did actually cut down. I
didn't think to take pictures until the end of the day, when most of trees had
left our yard.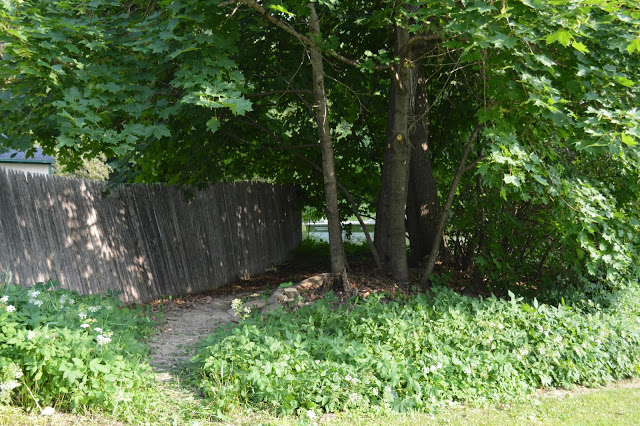 The plan is to clean up under the big tree a little more and
then to start putting down mulch so the kids can easily play back there without
tripping over the roots. I think it will
be a perfect place for them to build fairy houses and have a little place to
call their own outside.
I think that this will allow the kids a shady place to play
all summer, and it will be nice to look at as well.
Of course, the garden still needs to be weed whacked now…but
that will be a project for another day I guess.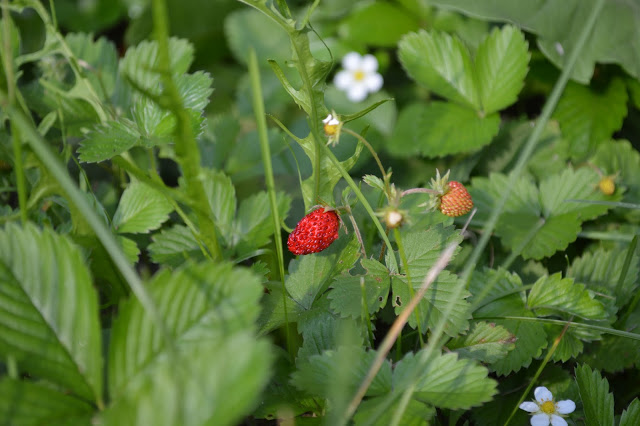 This picture has nothing to do with the space for the kids, but I have a lovely patch of wild strawberries that some animal was kind enough to plant next to the fence, and it is spreading. Hopefully next year we will get a lot out of this little patch!
Where do your kids
play? Do they have a little hide away
outside just for them?