I love tea tree oil, but finding a decent brand can be difficult in my area. I was so happy to be contacted by Apothecary Extracts to try out their tea tree oil. It did not disappoint!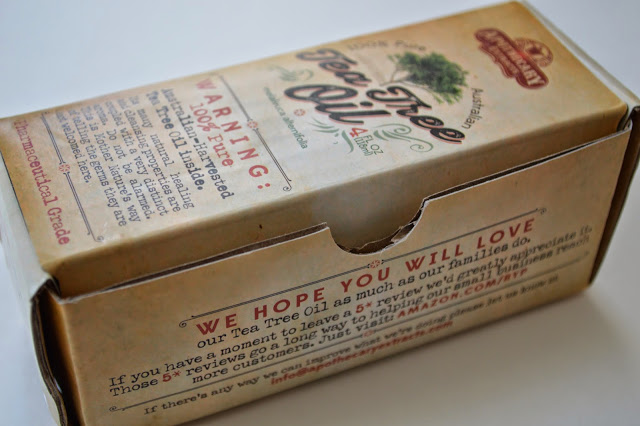 First, it came in the most adorable little box, which I loved! I like items to be pretty when I receive them, and the little box this came in was awesome. I am always concerned ordering anything liquid in the mail, there is obviously the chance that it can be broken or leaking. Neither was the case with the tea tree oil. It was delivered in a careful fashion, so there were no issues during shipment. It was also shipped out extremely fast. I placed my order on March 30th and it was delivered on April 2nd!


When purchasing this tea tree oil, the manufacturer e-mails you an entire book on the benefits of tea tree oil. It was an amazing resource. I know a lot of the benefits already, and use it often in making my own cleaning and beauty products, but to have the information all available in a nice little e-book was a definite plus. The company really wants you to have a great experience with their product, and they are amazing on customer service and anticipating what the customer may need.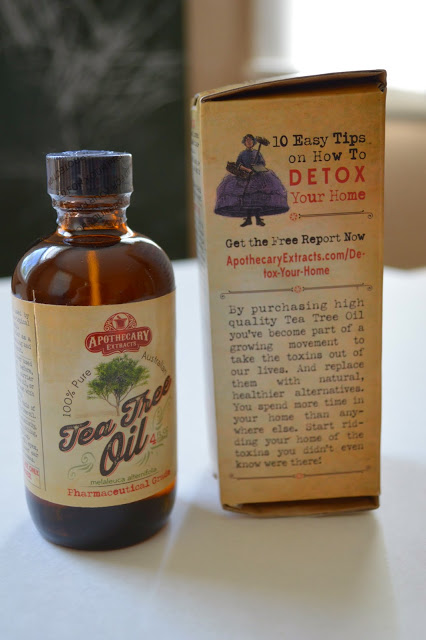 I love to use tea tree oil in homemade laundry soap, as well as in wipe solution for cloth wipes and cloth diapers. It also works great as a cleanser for skin infections.


Overall, I think this is an amazing product and I was very happy with the service that I received, and I will definitely be ordering from them again. The cost for what you receive is great, as essential oils are typically quite expensive. I was expecting to receive a smaller bottle, but this will last me for quite a while.


I definitely recommend this company for future tea tree oil purchases, and can't wait to check out what other products they offer.


I received this product as well as compensation in return for my review. All opinions are my own, and I never endorse a product I don't believe in and use myself!