Thanksgiving is this week!
Can you believe it? I certainly
can't. And right after Thanksgiving, the
Christmas season takes off in full force.
We have a weekend of shopping right ahead; Black Friday, Small Business
Saturday, and Cyber Monday. How do you
plan to save during such a crazy weekend of shopping anyways?
Every year, on Thanksgiving morning, I go out to get the
paper, where there are tons of flyers and sale coupons and everything you could
think of as far as getting a deal on Black Friday. But, this year I will be using my iPhone to
do a little more organizing, and hopefully getting a little help where I need
it! Luckily we have great coverage with 4G LTE from US Cellular.
Top Five Apps for your Holiday Shopping
There is something about Amazon that I absolutely love. I think it might be that I can find just
about everything that I could ever want or need on that website. It is especially needed right now, since I
just had a baby a few short weeks ago. I
will be doing a lot of my shopping from my couch this year. Amazon mobile makes it incredibly easy to
make purchases right on your phone. In
fact just last night I was checking my e-mail, saw a great deal for a present
for my husband and purchased it right on my phone. Talk about easy!
If you are going out to the stores on Black Friday, Google
Maps is a must have app.
Did you know
that it has store specific maps to help you find the best deals at great stores
like Macy's, Best Buy, and Toys R Us?
Especially if you are driving to a larger area where you don't typically
shop, and therefore don't know exactly which aisle to go to, this app is
perfect!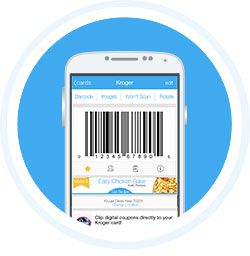 It seems like every store offers a loyalty or rewards card
now, which is awesome! But, it certainly
makes for a lot of cards to carry around.
Key Ring lets you load all of these cards into one app, and then you can
have your phone scanned at checkout. This
is certainly a lot easier than carrying around a bunch of cards!

This is a great app for Black Friday. Millions of users submit, vote, and comment
on deals across the country! Slickdeals
puts the best 30 deals on the front page every day. It will also help you comparison shop on the
fly. If you are in a store and see a
deal, you can check this app to make sure that there isn't a better deal next
door.
For those of us who don't quite prepare for Black Friday
shopping (even though I look at the flyers every year, I don't typically go
with a strategy!), Shopkick can help you as soon as you enter the store. It helps discover all the best items at the
stores close to you. Several stores,
like Target, Macy's, Best Buy, and Old Navy, as well as several others, have
partnered with Shopkick to give you instant deals as soon as you walk in the
store. The more you visit the stores,
the more kicks or points you get. The
more you use the Shopkick app, the more rewards you gain, and the better deals
you get throughout the Christmas shopping season.
Do you have specific
apps that you use while out shopping?
What is your strategy for the weekend shopping extravaganza? Do you like to be out in the craziness, or
prefer to have a more relaxing time at home?
I am a member of the US Cellular Blogger Brigade. I have been compensated for this post, however, as always, all opinions are my own.