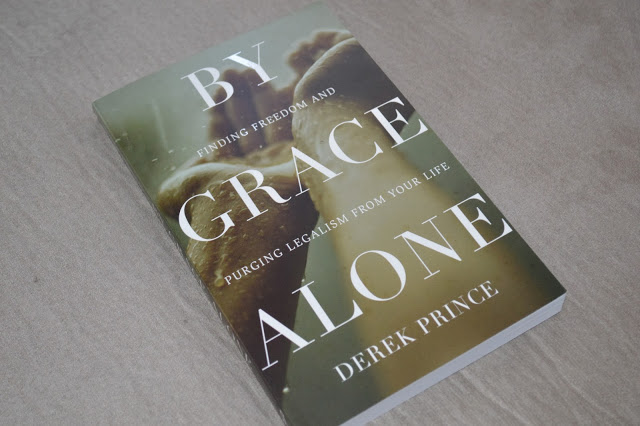 "Do you long to lay hold of God's grace and mercy?"
I think one of the hardest aspects for people in whether or
not they go to church is legalism. There
are certain rules that need to be followed, traditions that you must not break
from. And from someone outside of the
church it can look incredibly dull and stifling. Even for some people in the church, I think
it is incredibly difficult to realize that the reason we are saved is by God's
grace, not because we eat a certain way, or dress a certain way, it is all
about what is in our hearts.
By Grace Alone is
a book by Derek Prince about finding
freedom and purging legalism from your life.
He explains that legalism is not adhering to Moses' law of the Old
Testament. Instead, it is the laws that
man has created to get the righteousness that God promises to the faithful.
As Christians, we are not held under the Law of the Old
Testament. We are saved by grace. Yet, for some reason, many churches today
feel the need to incorporate laws that they have made in order to bring you
closer to God, but all it ends up doing is putting a barrier between you that
doesn't need to be there.
Derek goes through the Bible and points to scripture to show
us that we do not need to be concerned about these laws. Of course there are societal laws that must
be followed, but religious laws are not necessarily the same thing. I think that it would help a lot of people
that are in the church to read this book, to know that if someone decides to
eat meat on Friday, or if they want to wear jeans instead of a skirt to church,
they are still going to be OK with God.
Instead of these outward laws, we should be concentrating on the inward
state of our hearts.
This is a great book that I think would give a lot of people
in the church something to think about, and it may help to bring others into
the church if we let go of some of the religious laws and traditions that scare
people away.


I received a copy of this book from Chosen in return for an honest review. The opinions are my own.