These past several days have been spent celebrating Jack's birthday. I honestly cannot believe that my little guy is five years old now! Where does the time go? No, seriously, where is the time going?


He is officially in Kindergarten, such a grown up little boy, serious in his love of creating stories and pictures, loving life.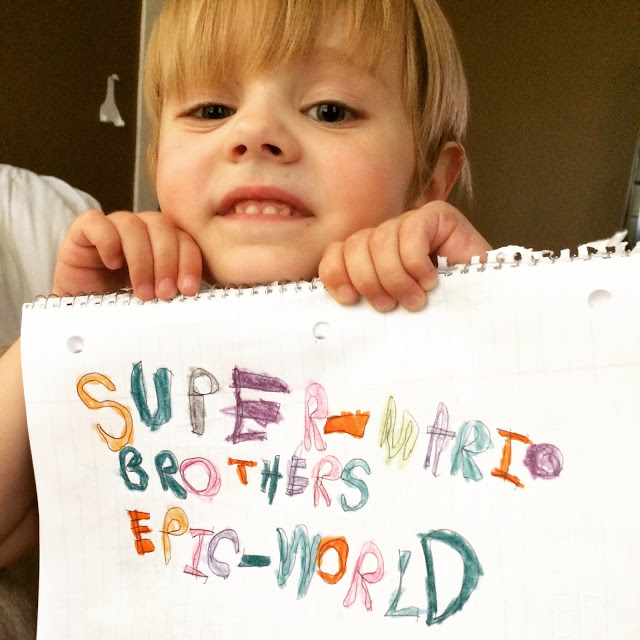 It was a wonderful birthday celebration for him!


We started on his birthday with breakfast out, spent the day swimming at the pool, and ended with his requested Finding Nemo cake that I decorated. It was a wonderful time. He enjoyed having his dad home from work to spend time with him. It really was a perfect day!


Then Saturday we had the big 5 birthday party – a Super Mario Brothers theme – the kid is obsessed with Mario.
Our friends let us borrow their bounce house and a little roller coaster cart and track which was enjoyed by all the children. There were a lot of people, tons of food, and lots of fun, and one tuckered out mama at the end of it all!


Tucking him in at night last night was the first time it felt different since he turned five. He seemed a little older, turning into a young man instead of my little boy.


Yes, I know he is only five! But, it seems like such a big year.


This mama has trouble every year that her babies grow older. I am so thankful that I am on this journey of being a mama with my three little ones. They all bless me beyond what I could have ever imagined.


Every struggle and hard time is rewarded by the cutest little sayings and more snuggles than I could possibly ever wish for.


Here is to another year watching Jack grow, and learn, and love. Happy Birthday!