We had our first frost this past weekend. It was a little jarring to me, especially
considering it had been so warm just a couple weeks ago. I am always looking forward to the change in
seasons, but it always seems to catch me off guard – except summer, summer
never seems to show up when I want it to!
I absolutely love the fall.
I think it might be my favorite season; although I think that every season
is my favorite at the beginning.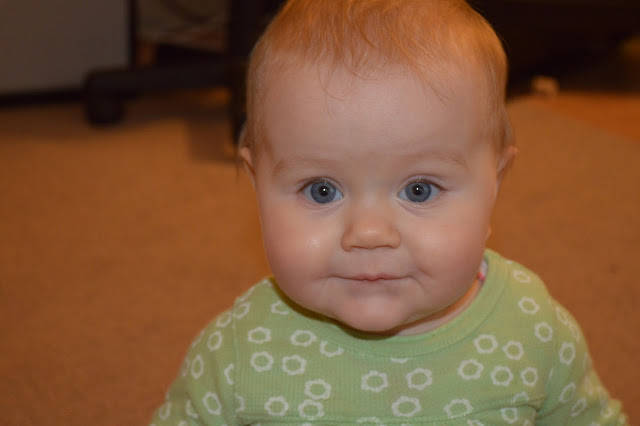 This time last year I was in the final stretch before Miss
Lucy would arrive, and it was a bit of a blur really. And now, here we are again, almost to her 1st
birthday, and it seems crazy how fast the past year has gone!
I have been in the mood for baking and cooking again,
something I don't really want to do in the summer. I love to have a pot of soup on the stove
simmering away all day. It truly is
amazing to watch water and veggies turn into something delicious by the end of
the day!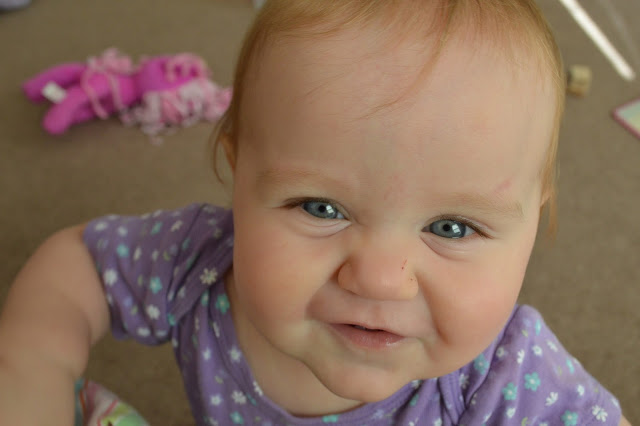 I realized that with the change in seasons, I was thinking
more about hunkering down for winter.
The things that we need to do around the house to be ready for when the
cold arrives.
It reminded me that I should be revisiting some of my goals
from earlier in the year.
I know that January is the typical time to set goals, to
figure out where you want your year to go, what you plan to accomplish, but I
feel like by the time the end of the year gets here, all the goals are
essentially either lost or they have become habits.
Goal setting in fall seems like an odd thing, not quite the
same as the newness of a new year, but it has been something on my mind.
Not the typical goal setting – "I will go to the gym every
day!" but all of the seasonal shift goals.

Perhaps I am just ready to change the sheets, put on the
heavy blankets and buckle down for our longest season.
Getting out the warm blankets, making sure the pantry is
stocked with plenty of dry beans and lentils, and putting vegetable stock and
chicken stock in the freezer. Planting
my garlic.
I am feeling incredibly introspective this morning. Maybe because we are coming up on Lucy's
first birthday, maybe because of the change in seasons, maybe because of how
busy we have been and will continue to be right through the end of the year.
It does make me want to sit back a bit and figure out what I
need to work on in the next few months, even though they are going to be busy. Is it possible to feel like nesting when you
aren't pregnant? Maybe this is making up
for the fact that I didn't feel at all like nesting when I was pregnant with
Lucy.
What
are you working on right now? Have you
changed your bedding over to winter yet?