This post is sponsored by SheSpeaks/P&G. As always the opinions are all my own. I was compensated and provided product for this post.
As a mom, I feel like I am constantly doing laundry. And to add insult to injury we are a paper
free home – which means a lot of rags/washcloths/towels being washed
constantly. It seems like as soon as I
have all the laundry washed, there is another load ready to go.
I love the advice of doing one load of laundry at a time,
really I do, but for some reason, I can never seem to get that to work. Instead, I do three loads of laundry pretty
much every other day – crazy, right?!
We recently got a new front loading washing machine, and
immediately my laundry routine was thrown off.
I wasn't entirely pleased with the smell and feel of my clothes after
washing.
So, I did what every mom out there would do. I switched up my laundry routine.
I have always been a bit of purest when it comes to my
laundry. I like to make my own laundry
soap, we didn't use fabric softener or even dryer sheets; but I needed a
change. I started using DownyFabric Conditioner.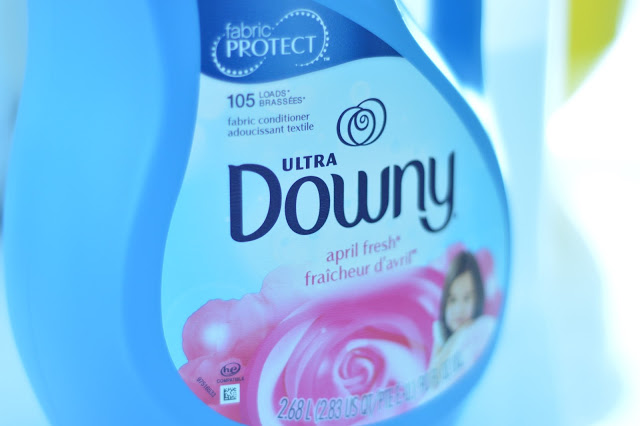 Now, I want you to know that it has absolutely changed my
laundry routine! I no longer have to
worry about a weird musty smell when I wash my laundry, it smells so fresh and
clean as soon as it comes out of the washing machine. I am also amazed at how it has breathed new
life into the myriad assortment of rags, washcloths and towels that we seem to
use and wash constantly.
They are old. They
probably should have been replaced long ago, but I don't like to get rid of
useful items. Even though these rags and
washcloths felt like they had been hung out to dry on the line (you know the
feeling – rough, scratchy, anything but soft), two washes with the Downy Fabric
Conditioner, and they were soft as the day I purchased them.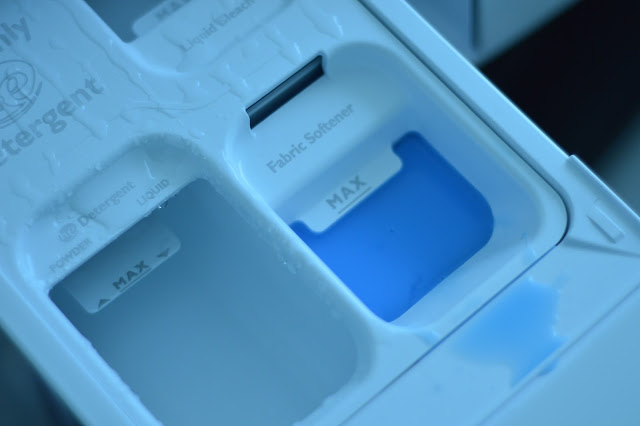 Because we are constantly washing our clothes and towels,
they can get agitated and wear out easily.
Downy conditions, strengthens and lubricates each fiber to protect the
fabric from the agitation that normally happens in the wash cycle.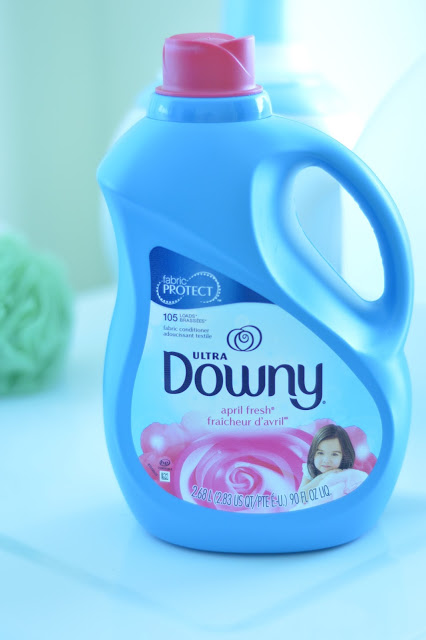 My clothes come out feeling soft, smelling fresh, and will end
up lasting longer. The colors stay
bright, and that is good for everyone!
Downy Fabric Conditioner can easily be picked up when you do
the rest of your shopping at Walmart and also on their website.
Do you use Downy
Fabric Conditioner? Can you tell the
difference when you don't use it?