We are coming into the final stretch for Christmas. Yay! And also, how the heck did time escape me again? Oh yeah, baby!


I came to the realization that a little infant needs very little in the way of Christmas toys. But, I also want to put something fun under the tree.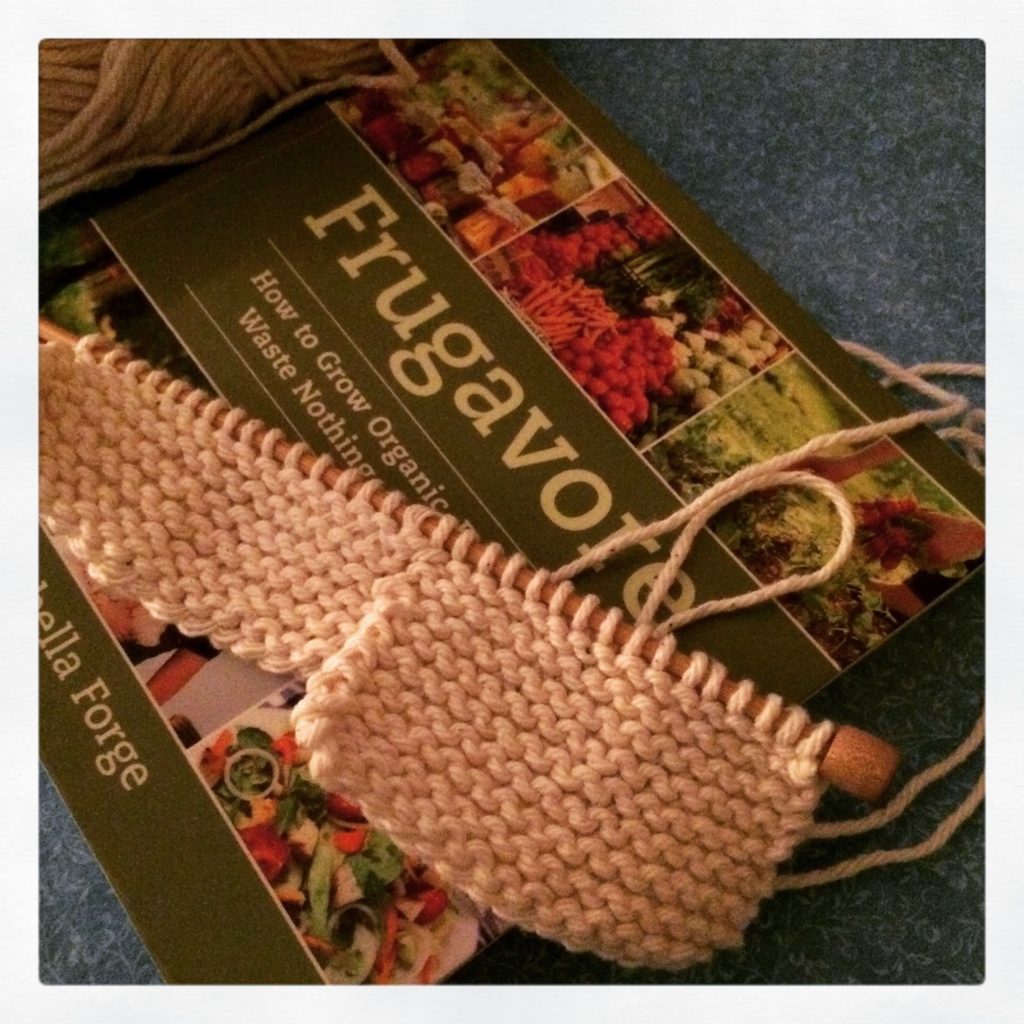 I started knitting a little gnome doll for her. I have knit both of my older kids the same gnome doll, and they are affectionately named Ellie and Eli.


Luckily it is a quick knit. I was able to almost finish the legs while Emma was at Daisies last night, so that was encouraging. I typically am working on things right through Christmas Eve, apparently I work well under pressure!


I just finished up Frugavore. I really enjoyed it. It stresses the "peasant diet" which may sound bad, but in all actuality mainly consists of using up as much as you can. If your root veggies go soft in the fridge, make some stock. Use up all parts of the chicken. Grow something, whether it is herbs in a window, or a huge kitchen garden. There were quite a few decent recipes as well that I have ear-marked for future use. Definitely a good read if you are looking for ways to save on food!


Do you have any last minute Christmas gifts on the needles? Do you craft right up until the very last minute?