Create Margin to Live your Best Life – 31 Days
You want to create margin. How do you create margin? You have so many things going on all the time! The first step is your time inventory. Did you start your time inventory yet? When it is finished it will be eye opening for you. The one thing that is missing in your time inventory is margin. Creating margin can be incredibly difficult. Why is that? When you look at your schedule, and you see white space, you immediately want to fill it.
Why do you want to fill up all the white space? When you create margin in your day, you tend to think that you are being selfish. However, white space isn't just for you, it is also for your family. For you to recover from busy days and seasons, and for your family to do the same. Creating margin is not selfish, it is a necessity for life.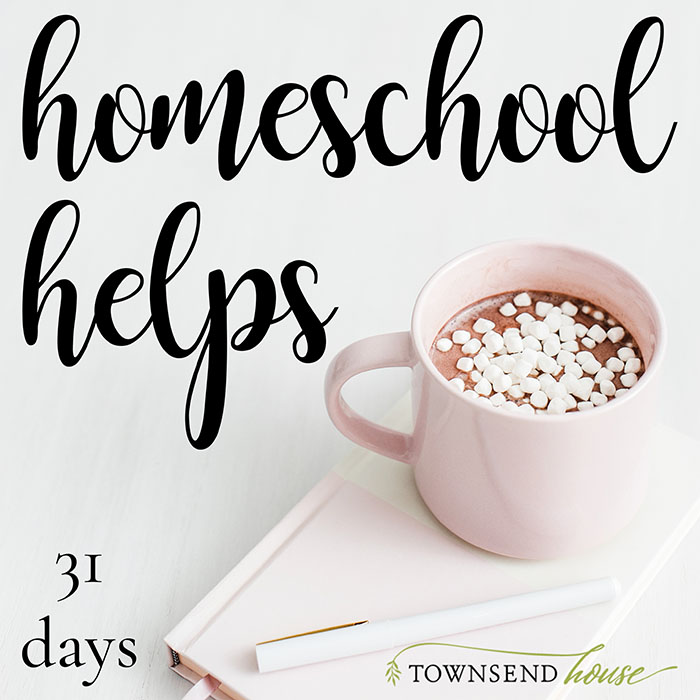 Why do you want to Create Margin?
For a very long time I tried to keep up with everything going on around me. I wanted to make sure the kids were involved in all the things, I wanted to be social (even though I am an introvert – I felt like I needed to be social constantly or I would be putting out the wrong persona).
What ends up happening is that you hit a wall, and it is hard to bounce back after hitting a wall. You can get so wrapped up in all the things that you should be doing, that you forget about how important it is to actively make those choices.
Creating margin is something that needs to be done for your family. You cannot go go go, and not have a break to recharge. It doesn't matter if you are incredibly outgoing and thrive on activity – you still need time to reconnect as a family, and that is why you create margin.
You will most likely need to come back to this post after you have finished your time inventory. The time inventory shows you how you are living your days – and it is good to do a time inventory seasonally, or at least a couple times each year because seasons change, and what we do in each season changes.
How do you Create Margin?
This is very simple. You say no.
You don't believe me, do you? I said it was simple not easy.
When you look at your time inventory, you will see everything you do in a week laid out for you. Once you have those tasks and events and important things and time sucks all laid out in front of you, you will see where you can start to create margin.
It will begin with saying no.
If you look at your time inventory, it is completely full, with absolutely no white space; if you look at your time inventory and believe that every single thing on it is essential, you will have to re-evaluate. Or perhaps you are happy with the way your days and weeks are going, and the time inventory confirmed that. If that is the case, you may not need to read this post on how to create margin.
However, if you look at your time inventory and think "how can I possibly cut out any of this?" you are in the right place.
The patterns that we talked about when looking through the time inventory are going to come into play here.
What are the essential items on your list?
There are a few very important and essential items on our lists every day. One is homeschool – we are homeschoolers, and so that has to be on the list. You can't really cut it out a couple days each week above and beyond the weekend because you want to create margin. No, it has to stay on the list.
Some other essential items on your list are meals, laundry, general house cleanup. Those are all important and essential. Now, the level to which these items are done is up to you – if we could hire a maid, I would definitely do that. Perhaps you subscribe to a meal planning service, or one of those boxes that delivers food to your door each week – great!
There are things that you love doing, that you want to continue doing. It may be church activities, or sports, or a weekly date night with your spouse. You don't have to remove the important things to create margin in your days and weeks.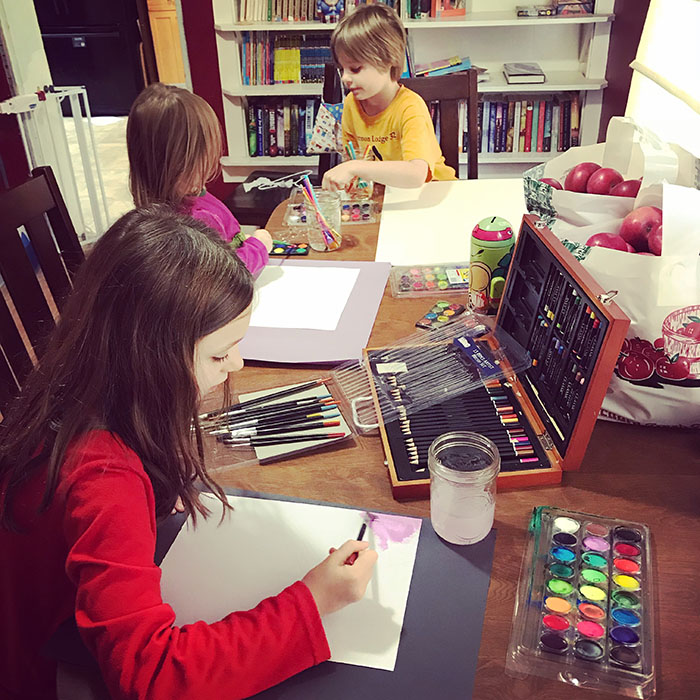 What are the non-essentials?
This is where it is going to hurt folks! You need to be honest with yourself here, and that is hard. It is so much easier to pretend that we are just so busy because of the activities that we are doing on a daily basis, and not accepting that the down time between those activities can end up being squandered on frivolous things.
What are some of those frivolous activities that make it difficult to create margin? Social media. Now, I know, social media is a great way to stay connected with people. I am pretty sure that we would hear about nothing sports or extracurricular related if I cancelled my Facebook account (sadly). But, if every time you have 15 minutes, 30 minutes, an hour, and you spend it mindlessly scrolling through Instagram, that is time that is wasted.
I am not saying that social media should be banned from your home, what I am saying is that you need to be intentional with social media.
This can also be said for TV shows, and even books (which hurts me to my core!). Anything can be an escape when your days and weeks feel so full that you don't have space to breathe. If you are constantly moving from one thing to the next, you begin not to enjoy those times, you aren't in the moment anymore, instead you are just trying to get through to the next thing.
The non-essentials will be different for everyone.
Sign up below for more information on my Creating Margin Workshop!
Saying no.
Remember when I said it was as simple as saying no? It really is. But, each person has to decide for themselves where they can say no.
Do you volunteer someplace every week, but hate it? Do you put your kids in sports or music because you fear they would be missing out? Is holding off really that bad? Are there activities in your life that you are only doing because you think that you ought to do them? Talk about that with your spouse, pray about it. Figure out whether or not you really should be involved with that specific activity.
This does not mean that you withdraw from every single thing you are doing. Although sometimes that is the best place to start.
I know that when I hit the final wall, and could no longer continue living life the way that we were as a family – all over the place, not seeing each other, being out of the house constantly, saying yes to every church committee and extra activity – I had to say no to everything. We, as a family, needed a reset.
Perhaps you do as well. It is a surefire way to see what are the most important items to you and your family. When you create margin you are making room for the most important things in your life. That is what you should be doing, living your best life. When you create margin you are able to live that best life.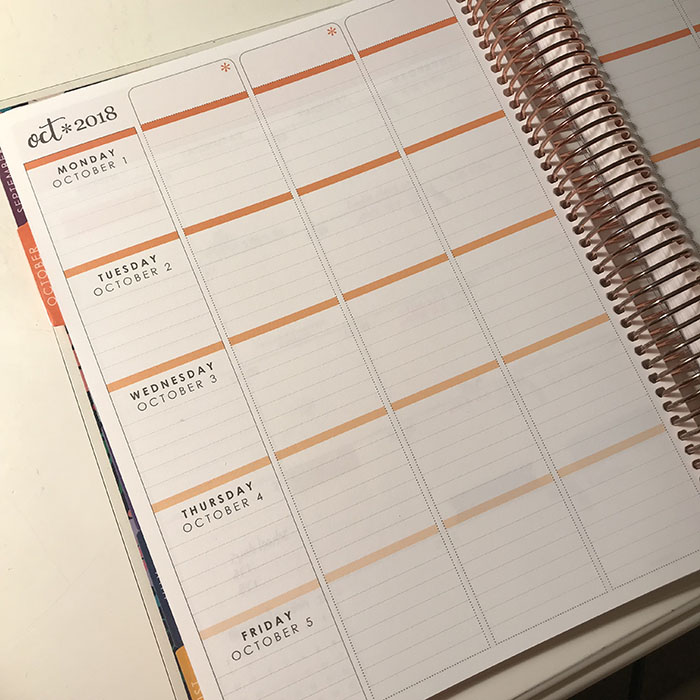 A Family Mission Statement
A long time ago I sat down and wrote out a family mission statement. What were the values that my husband and I had, and how were they going to impact our family life together? But, I had forgotten about that purpose statement. Instead, I just kept saying yes. When I finally looked back on that family purpose statement, I realized that we weren't using it as a measure to say yes anymore. Once I started using that filter, saying yes and no became so much easier.
Where does that leave us?
You have to decide what you will say yes and no to. Some families love sports, and are going all the time. Some families love travel and are going all the time. If this is a primary part of your family's purpose, by all means continue to do those things. But, if you are only doing sports because everyone around you is, and it is more of a social outing for your kids, maybe look for a different social outlet.
The Bottom Line
To create margin is difficult at first because you think that everything you do is essential. Why else would you be doing it if it wasn't? But, when you are able to take a step back and really consider each item that is filling your days, you will see things that are non-essential, and even frivolous.
At that point, you can start to say no to those things. Or you are able to create rhythms to include those items, but at intentional parts of the day, rather than whenever you think about it, or if you have downtime.
One example is errands. If you are out of the house every afternoon to run different errands, that ends up wasting time that you can use for other things. Instead, pick one afternoon that you go and do all the errands. It will be hard at first, but getting it all done in one afternoon frees up hours of time the rest of the week.
Is there something in your life that you feel is essential, but you are only really doing it because you see everyone else doing that thing?