A few years ago I decided that I was going to keep track of
my gardening. I created a gardening binder and was on my way. Unfortunately,
that didn't last long. I couldn't seem
to keep up with it.
I think that I was making it too complicated.
There is so much information that I want to keep when it
comes to my garden. I want to know what
I plant, I want to know what grows well, I want to know where I am planting
things, so when my children decide to remove the labels that I put out in the
actual garden, I can remember what is where.
I also want to keep a record of weather, so when I think we are having
an unusually long winter I can look back and see, no, it isn't longer, it just
feels like it!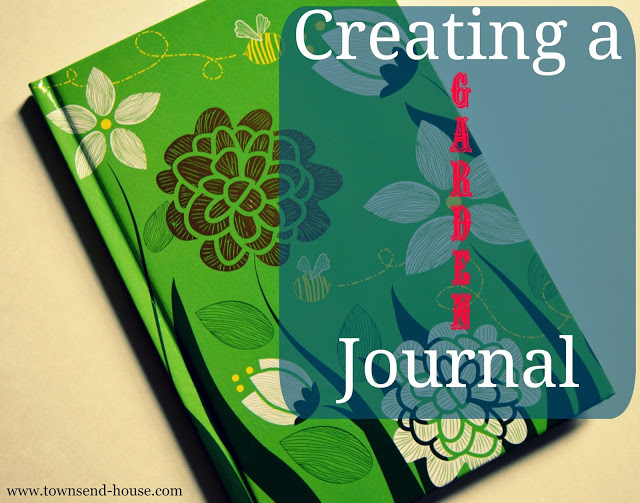 This year I decided to take another stab at it, but in a
much more simplified manner.
I chose to use a small notebook as my garden journal for this
year. In it I will write out what I
plant, as well as a diagram as to where I am planting. Then I plan to jot down how things grow, what
the progress is, if something gets eaten by bugs or woodchucks, and the
weather.
I think that having this simplified garden journal will be a
large help. I will have a record that I
can look back on next year, without so many pieces of paper to keep track of in
a binder. My main concern is to keep
track of the growth and how much of each plant I am actually picking from my
garden, as well as weather patterns.
I have read about people keeping garden journals, and logs of everything that they grow, and I want to be able to do the same thing. I figure if seasoned gardeners do it, it must be important!
I have been reviving my love of journaling all things
lately, but have realized that I don't want to keep everything in one
journal. I want to have them easily
available for me to look for any information that I need.
Having this blog is certainly a help. I have several years of gardening information
in here that I can search for, and do search for. But, having something in print form is
appealing to me. I am definitely a
memory keeper by nature, and having a gardening journal to look back on each
year will help me grow as a gardener, as well as keep the memories of each garden season available to me and eventually my kids.
Do you keep a
gardening journal? How do you plan for
your garden each year?