I am still in a bit of denial that it is March already. It seems like we just turned the calendar to
the New Year. I have been chasing time
lately, and it isn't a good thing. To
help me get on track with my yearly goals, I have decided to make some March
goals.
Typically March is a long month in Maine, but it looks like
Punxsutawney Phil got it right this year, that it will indeed be an early
spring. And with an early spring, I
immediately think about all the spring tasks that we have to complete every
year.
On the top of the list is garden planning. I talked a bit about my big garden plan for the
year – but I have yet to order seeds, and that really needs to be at the top of
my list. I do not start everything I
grow from seed, but, I do want to get to that point eventually. I like to order seeds, and I also like to go to
our local green house to buy seeds. It
is something I involve the kids with, when they help pick out the seeds and
grow the vegetables, they are more likely to eat the vegetables.
Once the seed order is placed, and once the ground is
workable, I need to start my garden cleanup.
I'm not sure if I will be able to do this in March or not, it will
depend on the weather, and how much rain we have. Some years I have been able to rake out the
gardens in the middle of March, and others it has been buried in snow until the
end of April, so while this is a goal of mine for March, it may not end up
happening until April.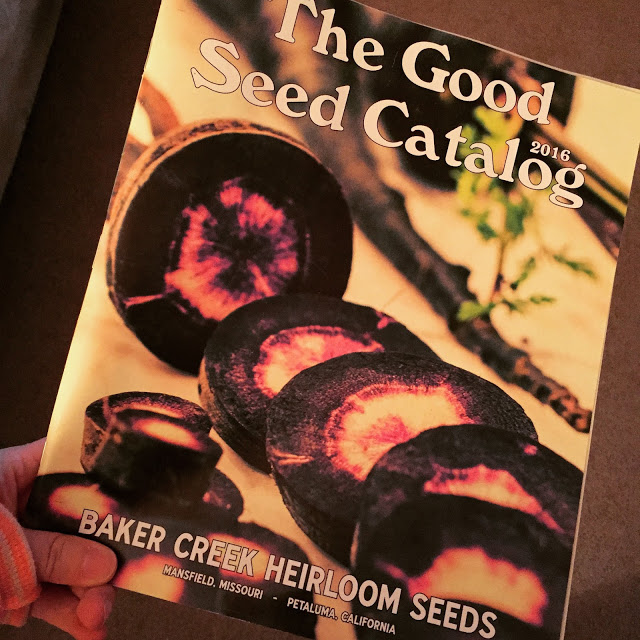 With my thoughts already moving to the outside cleanup, I
know that I need to really tackle the inside.
Once spring is here in full force, taking the time for "spring cleaning"
is very low on my priority list. It is
replaced by the need to be outside in the fresh air and sun, which is only
normal after spending the winter inside.
I need to concentrate on finishing up our big house purge. I have been pretty diligent about getting rid
of things, but there is still more that needs to be sorted and put away.
I pulled out all of our memory boxes yesterday, and trying
to go through that stuff is incredibly difficult, which is one of the reasons
that I always end up leaving it until a later date. Last year I went through most of my old
pictures, getting rid of what didn't mean anything to me, but these boxes are
things that I think I want to keep, but really have no space for. I may just stick them in our attic and deal
with it at another point in time.
Going through the kids clothes this month is important. Jack has some clothes that no longer fit him,
but I haven't weeded them out to pass on to his cousins yet, and I know that I
need to sort through Lucy's clothes as well.
This is my least favorite thing to do, but if I can get it all done this
month, then I won't have to think about it when the sun is shining and we all
want to be outdoors.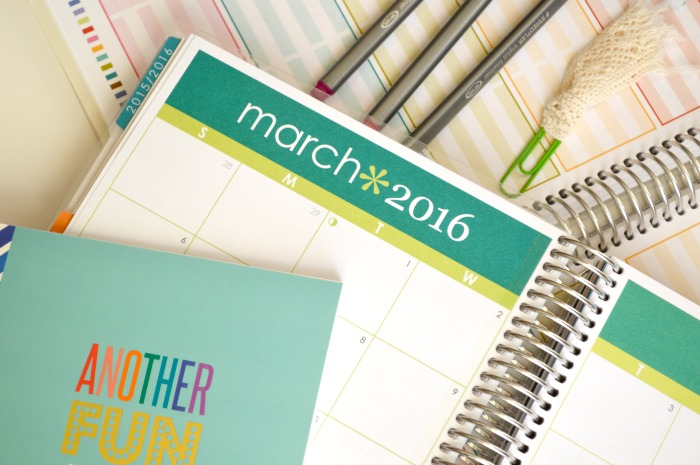 March is also the start of homeschool planning for me. This is the first year that I am reporting to
the state for homeschooling, so not only am I thinking about next year, but I
also need to think about putting together Emma's portfolio for this year. We are close to our total days requirement, and
we are finishing up all of the workbooks that she has. In fact, I think I may have miscalculated how
much time to spend on things. She has
about 10 lessons of math left, and 2 pages of her handwriting. We finished all of her required readers
before Christmas, so I have been supplementing with anything I can find. Jack finished his math books for the year and
his handwriting book as well, so all of that stuff needs to be replaced. When I planned this year, I thought that
things would take us a bit longer than they did. Not a bad thing, just a "wow, I need to order
new books now" thing.
I feel like I am constantly planning homeschool related
things, which is probably OK, but I need to flesh out what we plan to do for
the rest of the year.
With all of the planning that I do need to do, I would like
to take a "planning retreat" this month.
Don't think of this as anything fancy.
I still nurse my baby, so I can't be gone for too long. Eventually, when the kids are older, I would
love to do a weekend retreat at a nice bed and breakfast where I can think
about all the ideas I have and work on self-care. But, for now, I plan to send Matt and the
kids to the library and work at home, where I have access to all of my books
and supplies. If I can get 4 hours of
uninterrupted time (honestly if I could get 1 hour of uninterrupted time), I should
be able to get a lot accomplished.
However, being a mom who is with her children pretty much all day every
day, I may have to ease myself into a planning retreat. Typically, when I do get a few moments of
time without interruption, I spend that time waiting for the interruption and
in turn get nothing accomplished – mom life and all. But, if I can put together a plan before I have the time, then I will be
able to get everything done that I need to.
It seems so simple – put a plan in place – but it took me quite a while
to figure that out!
Books – I have read 15 books out of 100 for the year, which
puts me 1 book behind schedule right now.
That isn't too bad. I would like
to catch up and stay on track for the rest of this month. With homeschool planning comes a lot of
reading, but it isn't adult reading of course, it is pre-reading books for the
kids, making sure I have the right history books, the right readers for Emma
(challenging enough to read without inappropriate content), and homeschool
books in general (Playful Learning,
Thomas Jefferson Education, Charlotte Mason Companion). I hope that I can finish some books for me,
but am not worried if that doesn't happen.
Overall, it looks like it will be a busy month, like every
month seems to be lately. If I do get
all of these goals completed, I will feel really good going into April.
What are your plans
for March? Do you set up monthly goals
as well as yearly goals?