Thank you Monica
McGurk for reaching out to me to review the third installment of your Archangel
Prophecies book series! This is a
sponsored post, all opinions are my own.
Dark Before Dawn
is the third book in the Archangel Prophecies series by Monica McGurk. Because of that, I am giving you fair warning
that you will definitely want to read the first two installments before you
start this book.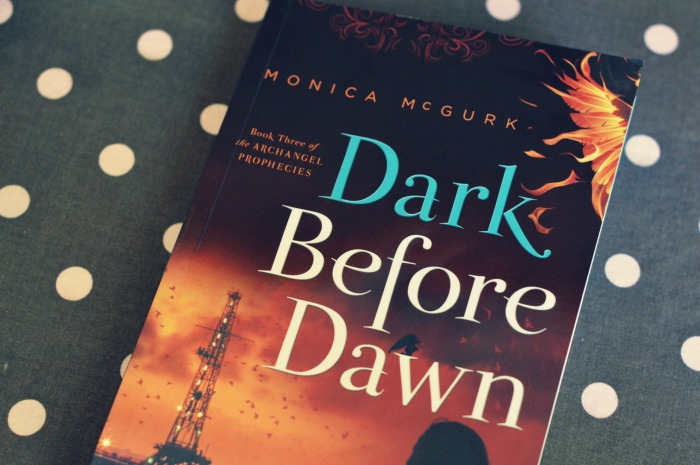 I have been anxiously awaiting this books' release. I love series, but I am not so good at
waiting for the next installment to be released (I started reading Harry Potter
before book 5 was released…that was some difficult waiting!). If you would like to read my reviews of the
first two books, you can find them here –
Dark Before Dawn starts off with a scene reminiscent of the
fairies blessing Sleeping Beauty as a baby, and the old fairy coming in
afterwards and giving her a curse.
We are met with Michael, the Archangel, as well as
Gabrielle, Arthur, and Raph; where
they all bestow blessings on a new baby, somewhat reluctantly by everyone but
Michael who ordered them to be there.
Lurking in the corner was Lucas, who ended up adding his own "special"
blessing in a curse.
Then we fast forward several years into the future.
I actually appreciated this part of the story. I wasn't sure how the entire relationship
would play out between a teenager and an Archangel, so creating a bit more
balance that way was a good move in my mind. Although, with the ending of book two, I think this could have been a good book as to what Hope went through to this point to make her into the person she is today.
Hope is now a much more confident, strong person, although
she is constantly worrying about the decision she needs to make – how will she
move forward, with or without Michael?
This book is quite a bit different than the first two books
in the series as it concentrates heavily on child trafficking. This was featured in the previous two books, but it was much more a background story than it was in this third installment. You can feel the passion that the author has
for this incredibly important cause, and bringing it to the main stream.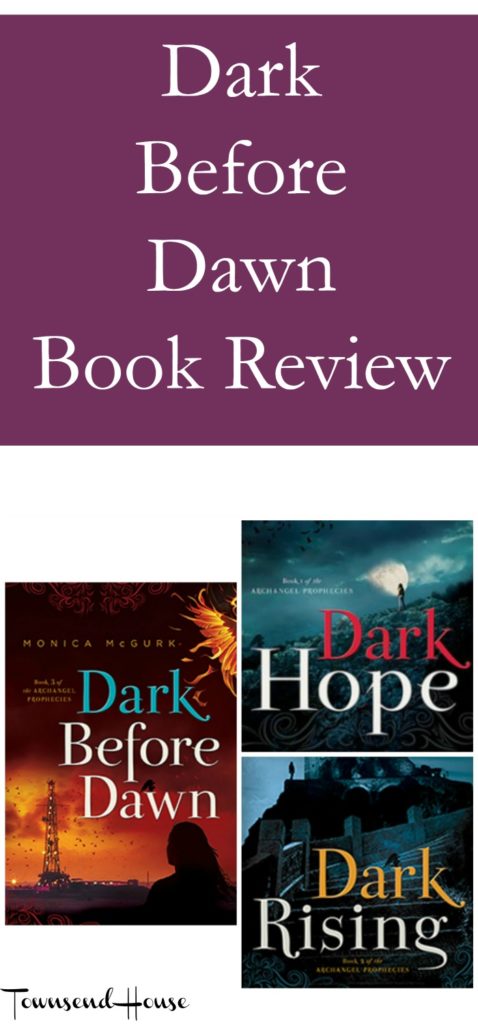 I think it was incredible to see the imagery of what is
happening in this country currently, something that I did not really consider
before.
The ending is not at all what I expected, but it was a
wonderful way to end the series.
It was a very fast paced book, which made it a quick
read. Overall, I think this is a
wonderful series for young adults, and one that I would definitely recommend to
people who enjoy fantasy novels. I would
recommend that if you would like your teen or tween to read this series that
you make sure you read with them, it will definitely bring up some amazing
questions and talking points about the real world beyond the doorstep of most
kids today.