The new 2016-2017 Erin Condren Life Planner launch is tomorrow! If you haven't ordered before, and would like to get $10 off your first order, sign up through this affiliate link
I always feel like I have a good handle on clutter.
I regularly clean up my space, and often go
through every room in our home in order to get rid of the unnecessary.
Yet, without fail, it seems like I always
have surface de-cluttering to do.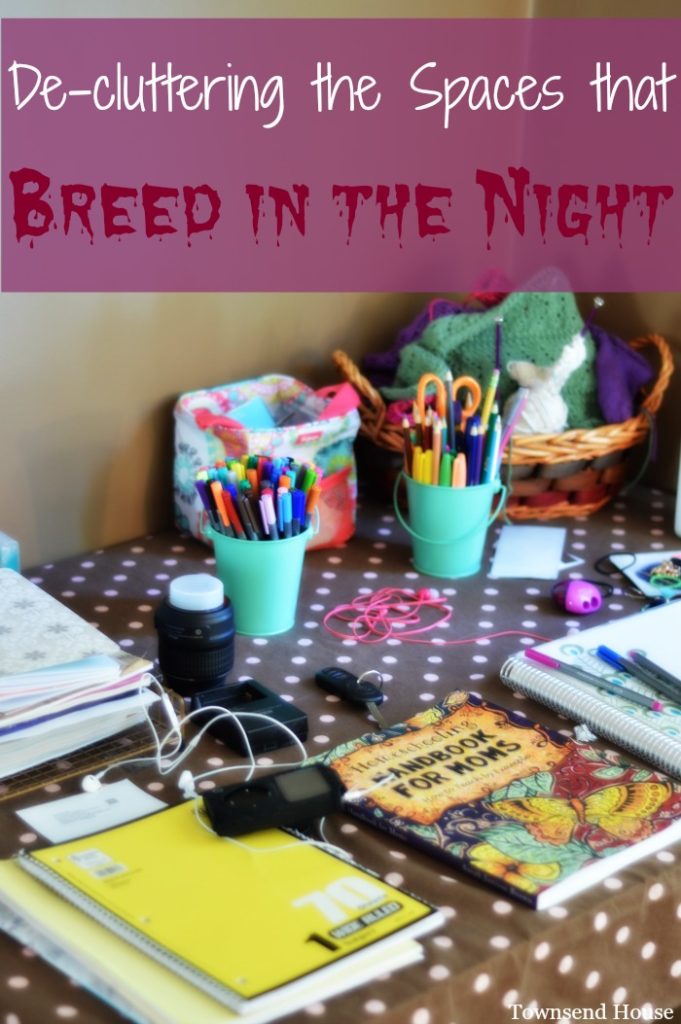 Now, I am going to be the first to admit that I have a lot
of paper. For a long time I fought
against paper.
I tried to make sure that
everything was digital.
I culled
cookbooks, and got rid of paper planners, in order to create a digital
wonderland.
The problem with that digital wonderland? I didn't use it. Now that I think about it, it is similar to
my issue with digital pictures. I have a
ton of digital pictures – consistently dump them onto an external hard drive –
but then never look at them again. I
will one day I'm sure…maybe.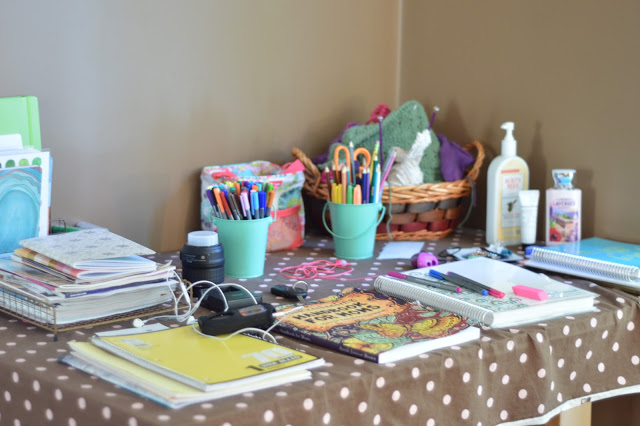 But back to the digital wonderland – I couldn't keep track
of my schedule.
I realized that I am a paper and pen kind of gal. Once I accepted that, I may have gone over
the deep end with my love of Erin Condren products, but
surprisingly, they have helped me to keep track of life, of my blog, of when
the kids have doctor, dentist, fill-in-the-blank appointments.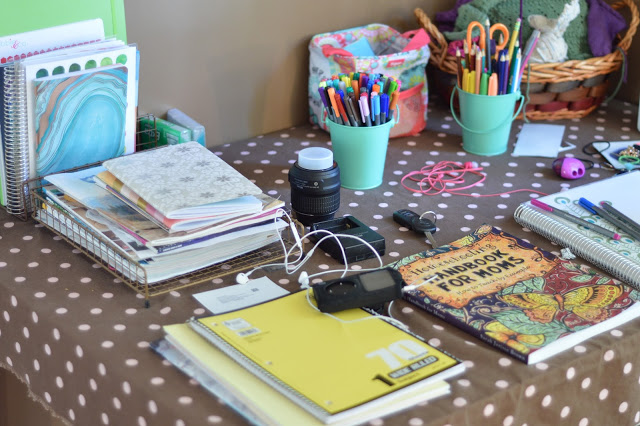 But, because of my not-so-new found love of paper, my
surface spaces tend to get mucked up, and quickly.
Here is where I will blame this on every other member of my
family but myself!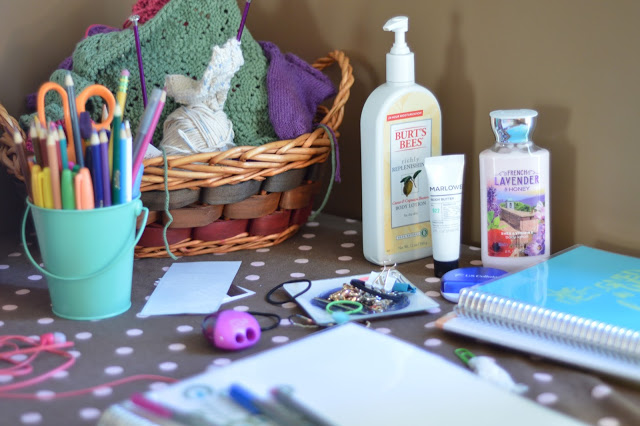 You see, whenever I take the time to clean off my work
table, or the section of counter in my kitchen where I also work (I currently
have a climbing toddler who enjoys sitting on top of my desk), it inevitably
gets covered with a few hours by "other stuff."
My kids and husband know that these are my workspaces, but it seems as
though when they see a cleared off space, that makes the perfect spot to store
a LEGO person that Lucy may eat, or an old cracker, or several books, or, or,
or. And what happens? My cleared work space becomes many different
piles of "stuff."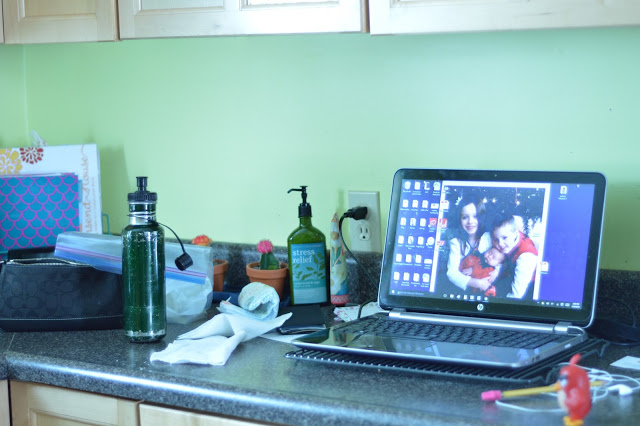 Is that true in your house?
If there is a cleared off space, does it automatically get dumped on by
every person in the family?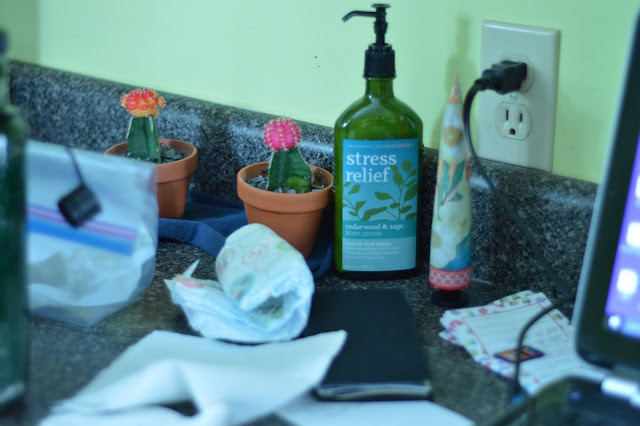 What is a mama to do?
Well, the pictures today are of what it looks like currently. Not completely cleared off, but definitely
orderly (at least so that I can find what I need – and yes I realize that is a
diaper on my counter, at least it is a clean diaper!). But, to my lovely family members it is not a
cleared off surface, and so they don't seem to set stuff there. I'm not sure how long it will last. Honestly I don't have high hopes at all, but
I am pleased with the fact that it is somewhat orderly after four days of
looking like this!
How do you keep your
surfaces clear from clutter? Does your
family like to put things down on a clear spot as soon as you have cleaned it
up, like my family?