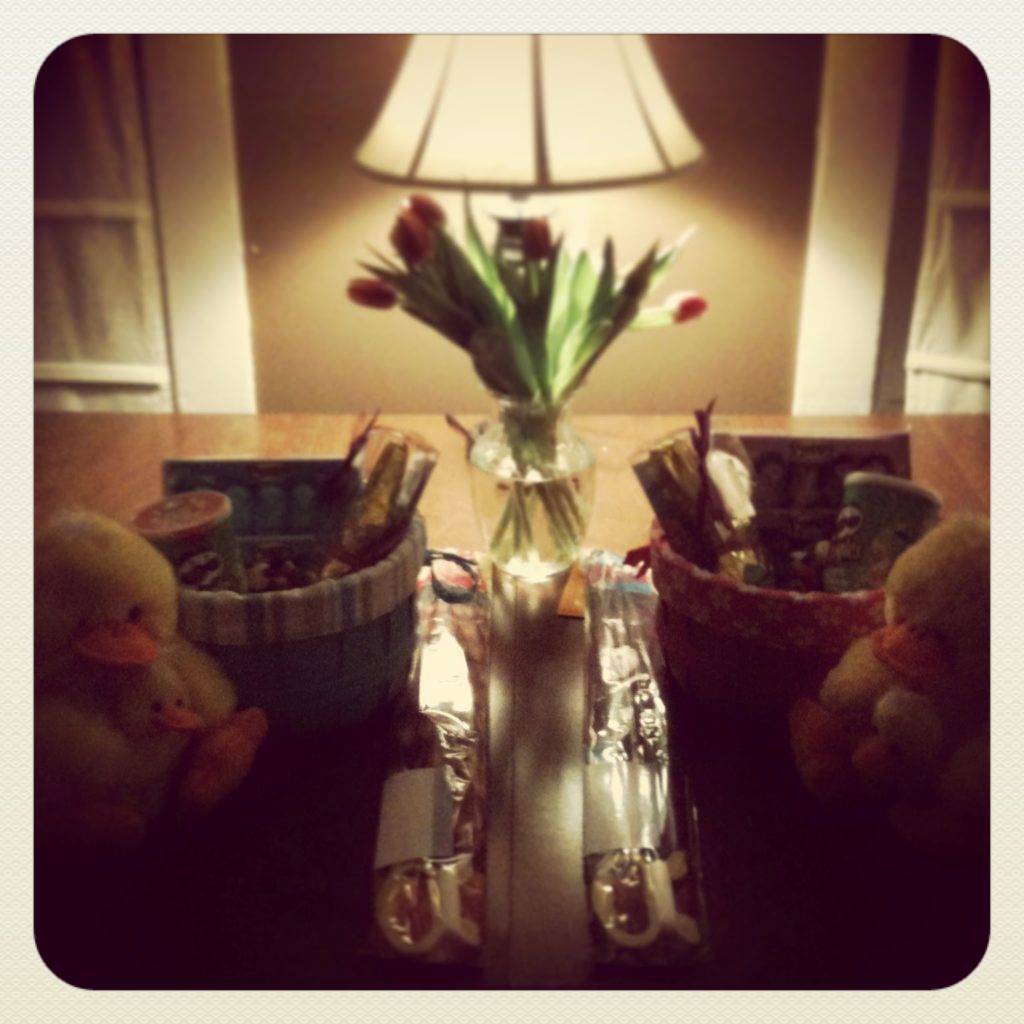 We had a wonderful Easter this year! Every year is a good year, but this year
seemed especially nice. Both of our kids
are old enough now to really understand the Easter egg hunt, as well as just
being thoroughly joyful about the holiday itself. It was a great time for everyone.
It started very early in the morning. Emma somehow was able to wake herself up at
5:45am and be ready for the day…which in turn woke up Jack. I may not have been able to open my eyes, but
I was very excited for them to see what the Easter Bunny had left them. At church I commented on how early the kiddos
were up, and they were very nice in pointing out that the men who cooked for
the sunrise service were at church at 4:30am…hmmm…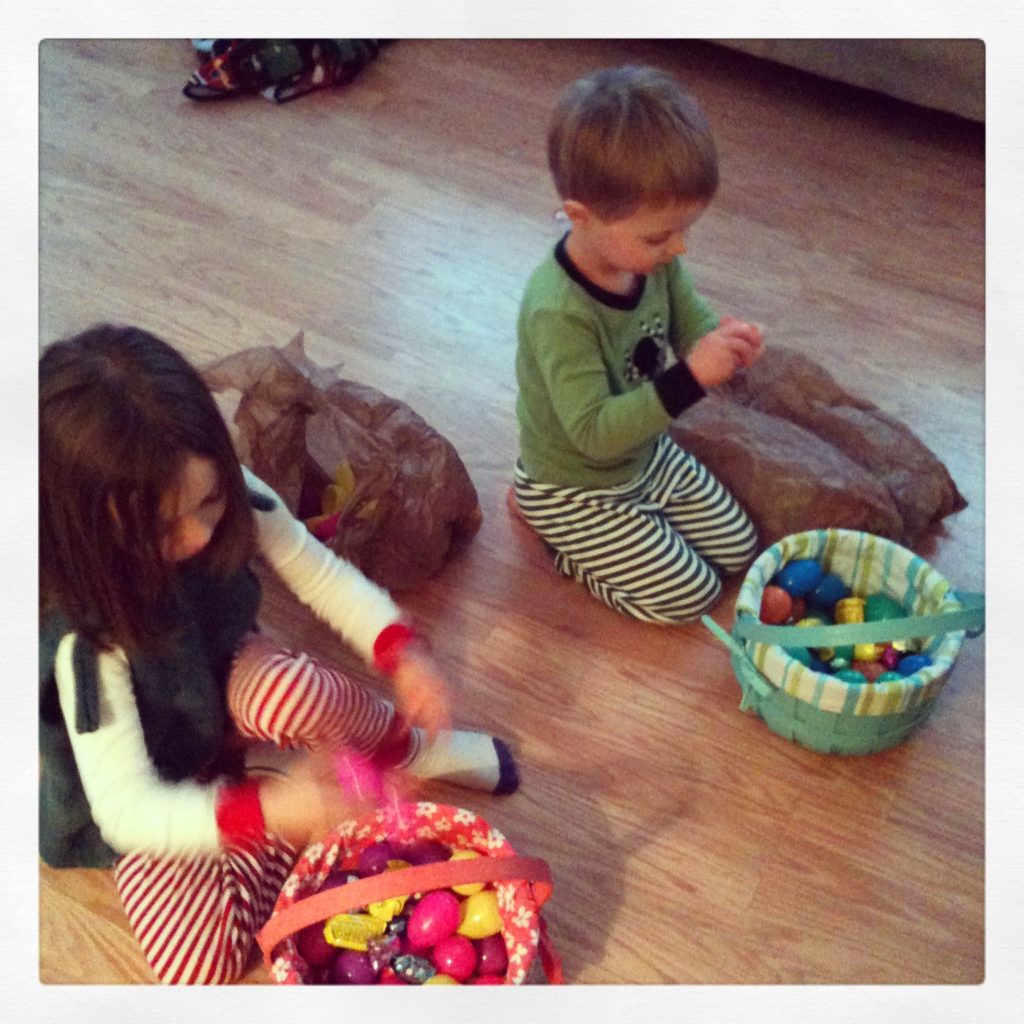 The Easter Bunny realized a couple years ago that the best
idea was to give each child certain colored eggs to look for. He realized that being even was not something
little kids would understand, so this year was no different. He left a letter telling the kids which egg
colors they should be looking for. And
they went about hunting around the house for eggs. It was actually really cute to hear them
yelling to each other because they found the other's egg color; although, the Easter
Bunny may have gone a bit overboard in the candy department this year.
After the kids snuck a few handfuls of jelly beans we had a
pretty hearty breakfast of scrambled eggs and toast with fruit. Then it was time for cleanup and getting to
church, which in a normal week is a feat in and of itself. But, with pictures to be taken it was a
little more hectic!
We topped off our afternoon with an Easter dinner of Chinese
food. OK, so that may not be the most
traditional meal, but it is something that my family did while my brother and I
were growing up, and it seemed like a good year to do it! So we all stuffed ourselves with Chinese food
that was not very healthy, and had candy for dessert. Clearly we will need to do a lot of walking
this week!
I hope you all had a
wonderful Easter! What special
traditions do you have in your family?