I'm not sure how we got here so quickly, but last week we celebrated Emma's eighth birthday. Wow! It surprised me how emotional it was for me. I mean, eight seems so much less little kid, and more young lady to me.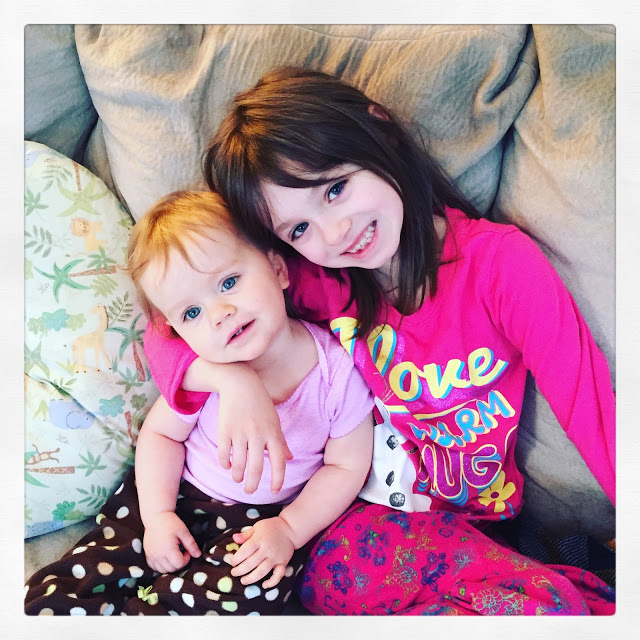 We had a lot of fun surprises planned for Emma for her birthday, the first of which was Matt taking the day off from work.


Several weeks ago we realized a big birthday party would not be in the cards this year. Instead, I thought that it would be a lot of fun if we created a little scavenger hunt for Emma to go on. We would write clues and she could follow them to each new surprise throughout the day.


Little did I know how excited the kids would be about a scavenger hunt. You can watch our video here –





The first big surprise was going out to breakfast. My mom also surprised Emma at the restaurant with balloons, and came in with all the wait staff singing happy birthday. I had a hard time not tearing up at this point – Emma was so happy!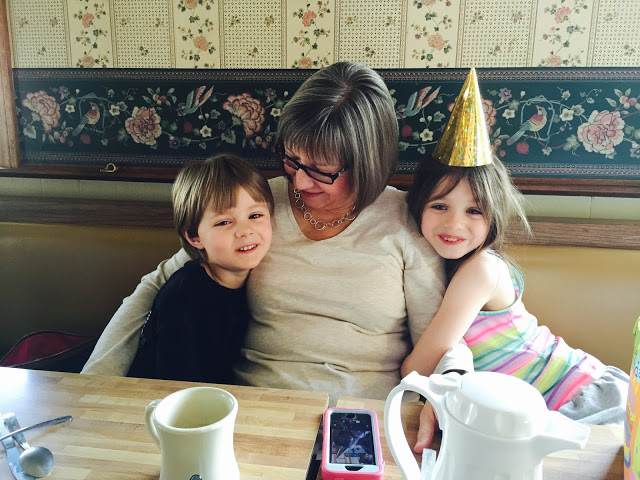 From breakfast we went to the pool at a local spa. The kids had a great time, and I was happy that no one was in the pool – benefits of going in the middle of the week while school is still in session! After the pool, I took Emma to get her first pedicure. She has been talking about it for months, and it was really special for me to be able to have some one on one time with her while she had her toes painted.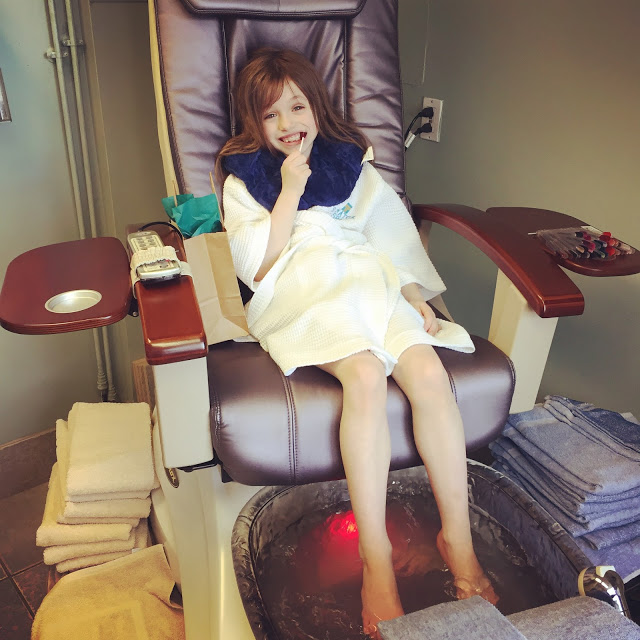 We returned home for Lucy to take a nap and to have cake and ice cream as well as open a couple presents. Her final search for a clue led her down the street to my mom's, where she found out we would be taking her to Texas Roadhouse for dinner. The main purpose was that she wanted to sit on the saddle – we had never been, but she had heard about it from her friends.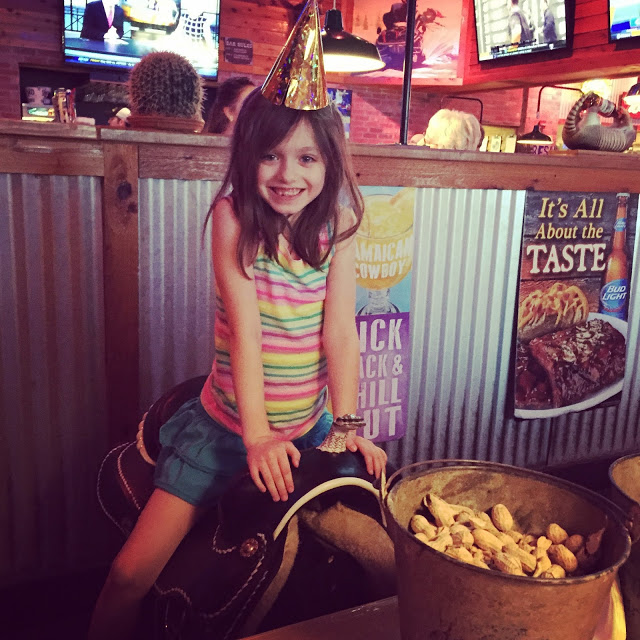 Overall, it was an amazing birthday! We all had a great time, and were exhausted by the end of the day. In fact, that continued into the next day, where Emma took a nap. She hasn't taken a nap in quite a while, so it was fun to see that I really wore her out the day before.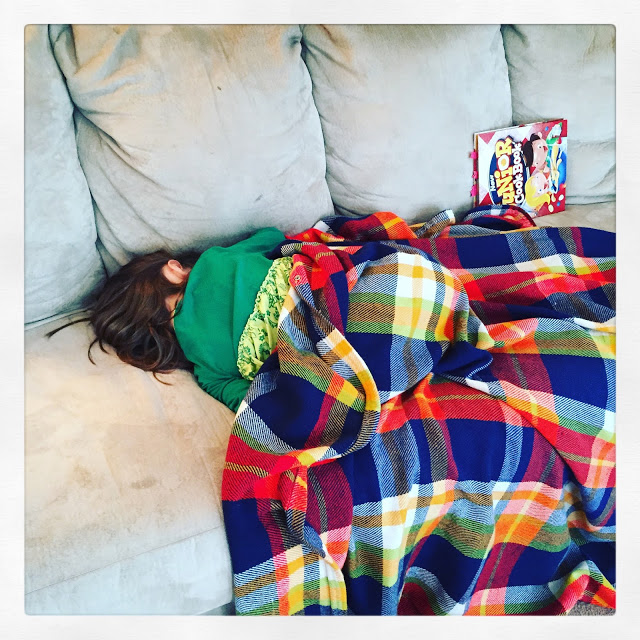 We did end up having some of Emma and Jack's friends over on Saturday, but the kids mainly played outside, we had PB&J for lunch, and then Matt took them to the park to run off their energy. It was a perfect few days!
What is your favorite childhood birthday memory? Did you always have a party?