Can we
talk for a minute about how it is almost September? How the heck did that
happen?! I was reminded of it this morning when I grabbed for a
sweatshirt after I got out of bed. A little chilly!
With the
end of summer comes all of the excitement that fall brings, apple picking,
football games, soups and more crock pot meals, sweaters; all things that I am
extremely fond of.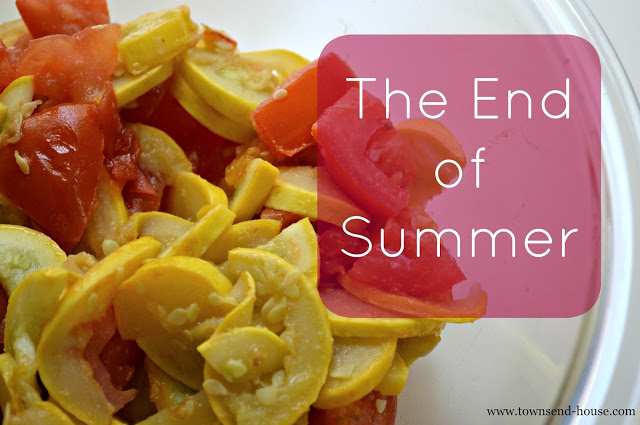 At the
beginning of every new season I am convinced it is my favorite, but the
beginning of fall, I think, might win over all the others.
Warm
days, cool nights, no humidity, and little rain – yes, perfect!
Seasonal
living is something that has become incredibly important to me. I think I always knew the importance of the
seasons, but it is definitely coming to the forefront of my mind now, with my
children growing so fast.


I am
learning to savor each season, and the different activities that come with each
part of the year.
I feel
like our activities are so tied to the seasons, and there are specific things
we do in each month. It reminds me that
I have an amazing book by Amanda Soule, The Rhythm of Family. I am going to have to dig that book out and
read it again.
One thing
that I love about the late summer and early fall is the abundance of fresh
vegetables. There are so many available – tomatoes, peppers, onions,
three of my favorites and a staple in my home weekly.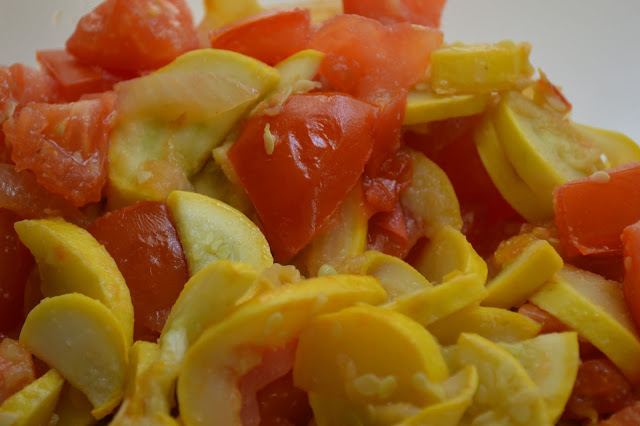 I love to
chop up these veggies with just a little sea salt, olive oil and a splash of
raw vinegar – delicious!
I'm also
eating a lot of tomatoes and summer squash with garlic. I honestly can't get enough of the fresh
summer vegetables, and I know they are so short lived, it doesn't seem fair!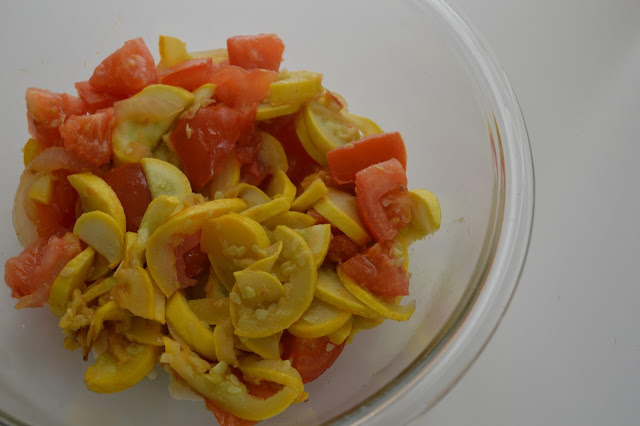 Usually
this coming weekend would mark a time of canning tomatoes, but I will let you
know, I did not buy my 100 pounds of tomatoes for canning (plus what I typically
pick from my garden – since the garden is non-existent this year). It seems a little strange to not be preparing
for a big weekend of tomato canning, but I am slowly coming to grips with this
year being different than years past.
Having
three little ones, two homeschoolers and one under one year old, I have
adjusted my expectations of the year in preserving. I'm looking forward to a garden next year,
but this year we will continue to let everything lay fallow, and start new next
year.
Are you looking forward to
fall? Which is your favorite season?