I know I have mentioned *many* times about how we did not
have a garden last year. Because of
that, I feel like I need to come up with a plan for 2016. I had wanted to start seeds indoors, but
that hasn't happened. That leaves me
with starting some seeds in the ground, and buying some seedlings from the
green house and from the farmers' market.
How do you decide what to grow?
This can be a challenging question. I would love to grow a lot of winter squash
and pumpkins, because they store so well, but they also take up an enormous
amount of space in the garden. I
remember a few years ago planting sugar pie pumpkins, and they spread
everywhere – and I only had 2 plants!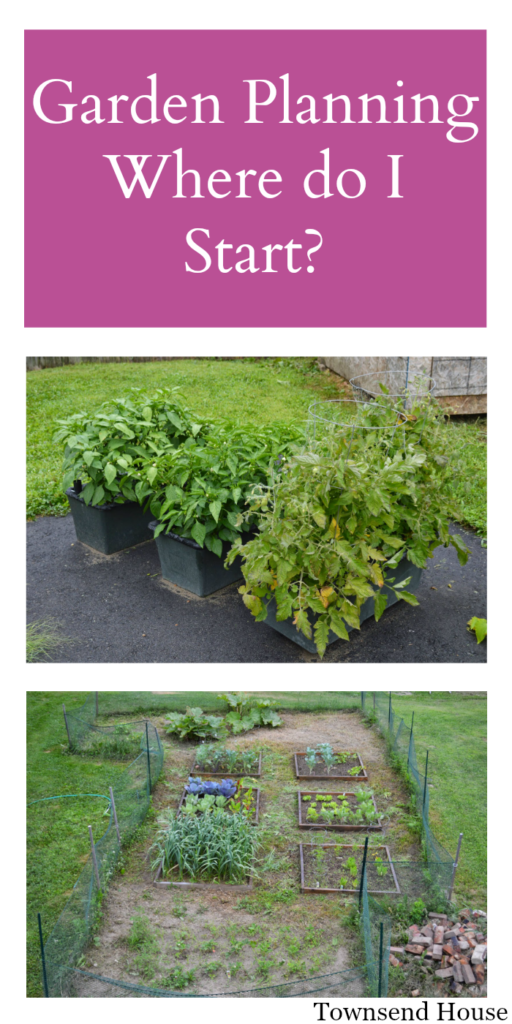 I think the first part of figuring out what to grow is what will your family eat?
It is easy to think that you can grow so many wonderful
vegetables, but if no one is eating them, it is a waste of time and money, and
more importantly space.
I don't have the smallest garden space, but I also do not
have the largest space. I need to choose
what I plant carefully to maximize the space I have, while still growing what
we like to eat.
I use a modified square foot gardening method in my garden
space. Currently I have 9 4×4 garden
beds. I love the square foot gardening
method because it seems like you get so much more food. Plus, it isn't as daunting to weed (at least
until August when I completely give up the weeding).
I also have numerous pots to grow vegetables in. My favorite pot to grow plants in is
definitely the earthbox. It is a
self-watering container, keeps out weeds, keeps the soil warm because it has a
covering, and I have always had amazing success with them. I have three right now, but would like to add
another this year.
The earthbox allows me to grow
vegetables that don't do as well in our short growing season. Mainly jalapeno peppers, sweet peppers, and
some tomato varieties.
Once I have laid out all the places where I can grow plants,
I start to make my list of what I want to grow.
I always involve the kids in our garden. I have found that if they participate in the
garden planning, and then the planting and maintenance of the garden, they end
up eating everything we grow, and that is a good thing in my book.
I usually sit down with them and ask what they would like to
grow, and they give me a list. Then I
will add to the list from my own knowledge of what we will eat. Once I have that *very long* list, it is time
to start writing out where I can put everything.
This is the hard part.
I always end up with a list of plants to grow which would be perfect for
a large farm, and since I do not have a large farm…or a farm at all…I need to
pare down the list.
I use graph paper and sketch out my 9 garden beds – one of the
big reasons I love square foot gardening, because it is easy to lay out what
goes where – and then fill in the spots with the plants. I also list out which pots I have, how big
they are, and what plants will be going in each of them.
Once I have all of this information, I can easily write out
my list for how many seedlings we need, what seeds I need to buy, and then how
much more space out of our yard I can convince my husband to dig up for me so
that we can expand our garden just a bit more.
It is a pretty simple system to work with, and I like
that. I typically still end up with more
seedlings than I have room for – which is why I do end up expanding the garden
just a bit every year, but it is worth it to me for all of the fresh vegetables
and fruit.
Now, if you don't have a large garden space, but still want
to try your hand at growing something, you could try herbs. If you have a sunny patio or deck space, try
the earthbox,
you can plant more than one variety of plant in the box, and provide quite a
bit of fruit for very minimal labor.
How do you plan for
your summer garden? Do you try something
new every year? If you don't garden,
what is your favorite vegetable?