In the midst of yet another snow storm in the North East, I
decided it was time to start planning my summer garden.
There is something about planning for the summer in the dead
of winter that makes me happy. Thinking
of the dirt between my hands and the wonderful plants that we have the
opportunity to grow is like food for my soul, especially when it is freezing outside,
and the ground is covered by over four feet of snow.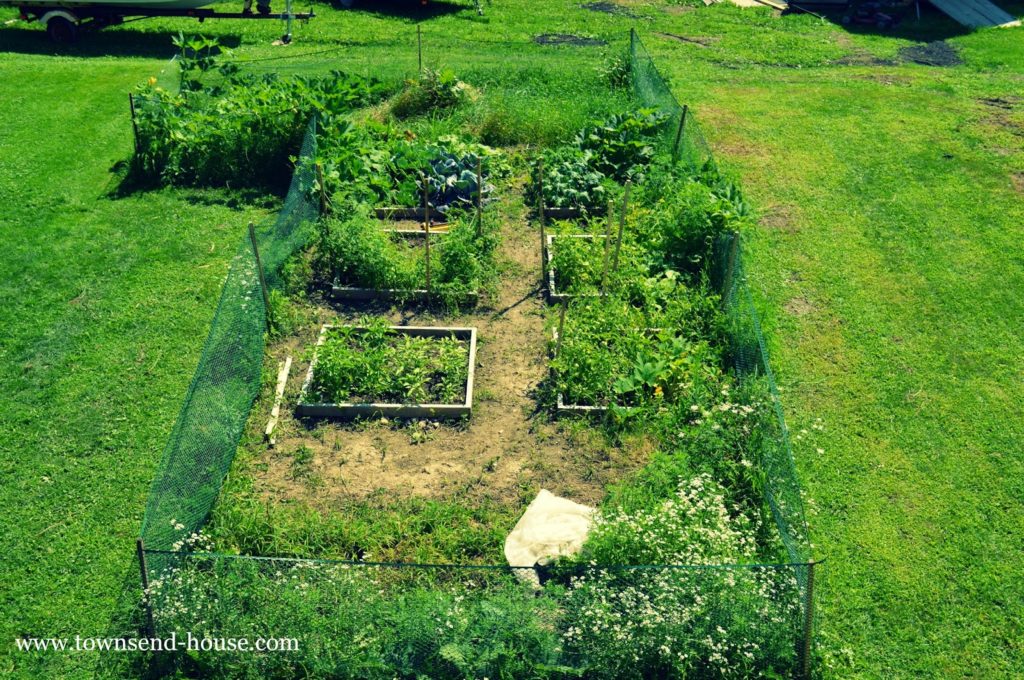 I think that everyone should grow something every year. Even
if it something as small as herbs on a windowsill, you can grow something! For
those who are new here, I live on ¼ of an acre in a small city, but we have
quite a bit of space to grow our garden, and for that I am thankful. However, when we first moved here, I started
much smaller with only pots.
I still use those pots every year, and often get better
results – especially when using my earthboxes.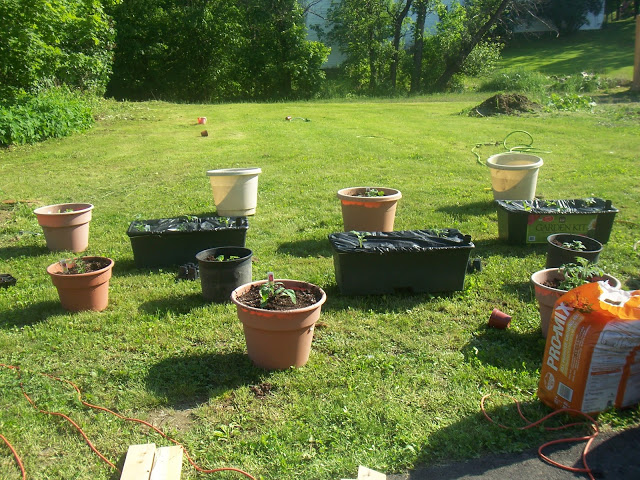 Two years ago, my wonderful husband built me several 4×4
frames for my garden. The reasoning was
two-fold. I thought it would be easier
to organize my garden planning with the square foot method, and I thought
that it would look nicer. It definitely
looks nicer, well, at least until the middle of August when it becomes a very
large jungle.
Because I don't have a huge amount of space, I continue to
use the square foot model to grow food.
The method continues to build up the soil, and seemingly grows more food
than the traditional row method, at least on the small scale that I am
gardening.
If you have been reading for any length of time, you will
know that I have had many issues with squash bugs and cucumber beetles for the
past several years. I am still able to
grow some squash and cucumbers, but it is not nearly as much as I would like,
and ends up being very labor intensive.
However, last year I read another blogger planted radishes all around
her squash, and she didn't have any of those darn stink bugs! While I don't eat a lot of radishes, I think
I will be incorporating them into my diet this spring, and hopefully it will do
the trick to get rid of those bugs.
How do you plan on what to plant? Well, the way that I like to plan is to
figure out what my family will eat.
It doesn't make sense to grow things that your family will
not eat; it wastes precious growing space on food that will most likely be
wasted. I also like to skip growing
those items that take up a lot of space, although I do try to grow pie pumpkins
every year.
One of my goals each summer is to produce the majority of
our vegetables. We do a pretty good job
of it and are able to eat from the garden every day. I also hope to preserve as much as possible
for the *very* long winter. I did not do
a lot of that last year because I was in my third trimester, and it was no
longer important to me to eat from our garden when we have a perfectly good
farmers' market downtown!
This year I hope to plant more food for preserving, I also
want to work on companion planting as well as succession planting. The last two are goals I have had for the
past couple of years, but never end up working out.
How do you plan for
your spring/summer/fall garden? Do you
start in the winter, or wait until the seedlings are at your local greenhouse
to make a decision?