I think my garlic might be dying. Is that possible? I have never planted garlic, but for some reason I thought that garlic and onions were pretty much immune to issues…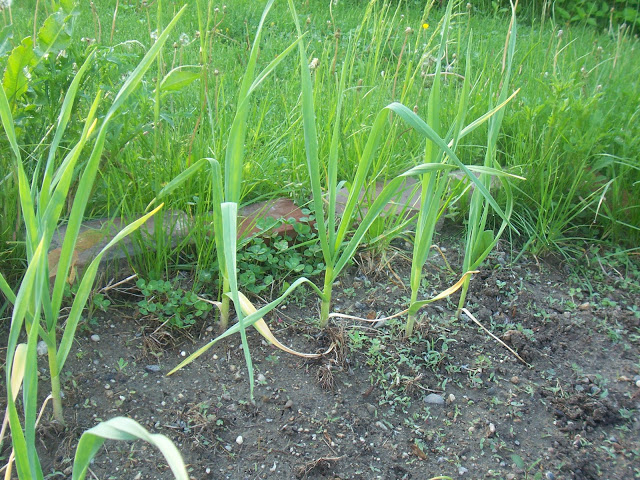 I planted my garlic late last October, I thought that I had planted it at the right time, but then we had a stretch of extremely warm weather. This was followed by a completely abnormal winter, with barely any snow, and lots of 50 degree weather – trust me, for Maine this is strange 🙂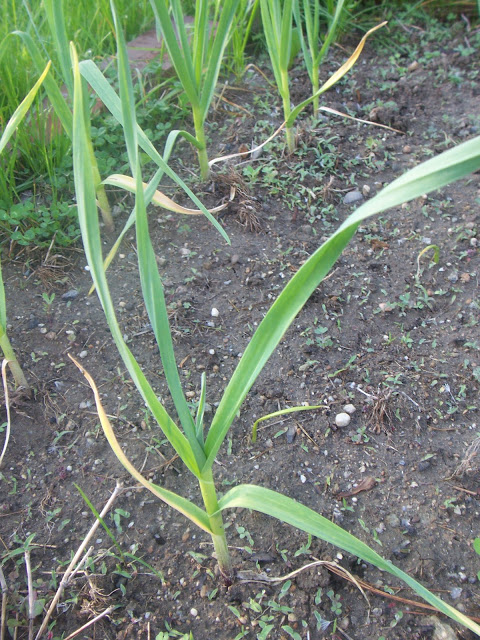 I was so excited when the garlic started to poke through the ground. I have 18 heads of garlic growing, however, now it seems that some of them have stopped growing. The outer leaves are yellowing and dying back. I don't know if it is because I need to start harvesting garlic – in May? is this possible? – or if some unknown pest is killing them.
I do have one mole hole in my garlic bed, but I filled it in, and it hasn't opened up again. Do moles eat garlic? Perhaps this is why it seems to be dying. Does anyone have any experience with this? I'm not entirely sure what to do. We have had quite a bit of rain the past couple of weeks, maybe that is the problem? Maybe the stretch of sun and warmth the next several days will help them perk up again?
In the rest of the garden, my peas/spinach/swiss chard/bok choy/lettuce/mustard greens, they are all doing really well. And my blue hubbard squash is poking out of the hills I made. Of course, now that I have said that, I am sure some woodchuck is going to come and demolish my greens!
I am linking up to the Barn Hop today, can't wait to see what is going on with everyone else!