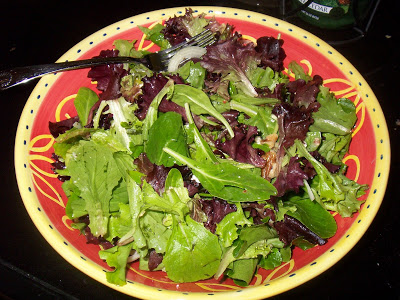 I don't know about you, but between Thanksgiving and New Years I kind of throw diet out the window. We always have so many holiday parties, people over, places to go, sweets to bake. It is impossible for me to stay good during this time. And, I don't necessarily want to deprive myself of some awesome food because it isn't local/organic/healthy 🙂 Mainly our weeks are about leftovers from the holiday parties on the weekends. And when we run out of leftovers, we eat bland to try and recover, then onto the next party
Now that the holidays are over, I am ready to get on track with our diet again. I am always tempted to do one of those 2 week detox diets after the holidays, and have actually done those before back in college. Since I am still nursing, that won't be happening anytime soon, and I'm not entirely sure it is healthy to begin with.
Instead, my plan is to eat a lot more fruit and veggies and cut back on the pasta and homemade bread (serious weakness of mine). I also would like to cut out dairy for a bit. I think that it will end up saving me money because a large portion of our budget goes towards dairy. Not all dairy of course, I still need cream in my morning cup (pot) of coffee.
I am going to go back to the green smoothies for breakfast, salad for lunch, sensible dinner plan. It will definitely be strange doing this in the winter. I haven't really been eating salads in the winter for several years. I think mainly because organic lettuce is so expensive, and it doesn't taste nearly as good as what we get from the farmers' market during the summer. And also all of those crazy lettuce/spinach recalls of 2006 and beyond. But, my body has been craving salads and greens lately, and when my body is craving a specific food, I usually go with it (unless that food is chips, which my body is always craving :-)).
What about you? Are you trying to get back on track with your diet now that the holidays are done?