This blog post contains affiliate links. If you make a purchase through one of these links I may receive a small commission. Thank you for supporting Townsend House!
One of my goals for this year is to read 100 books. This has actually been a goal of mine for the
past several years. Some years it works
out, some years it does not. I thought
that it would be a good idea to update you all on how I am doing this year.
My last update was in March, and I had
read 15 books, only 1 book behind schedule!
However, since that post, I am only up to 31 books read,
which is 12 books behind schedule…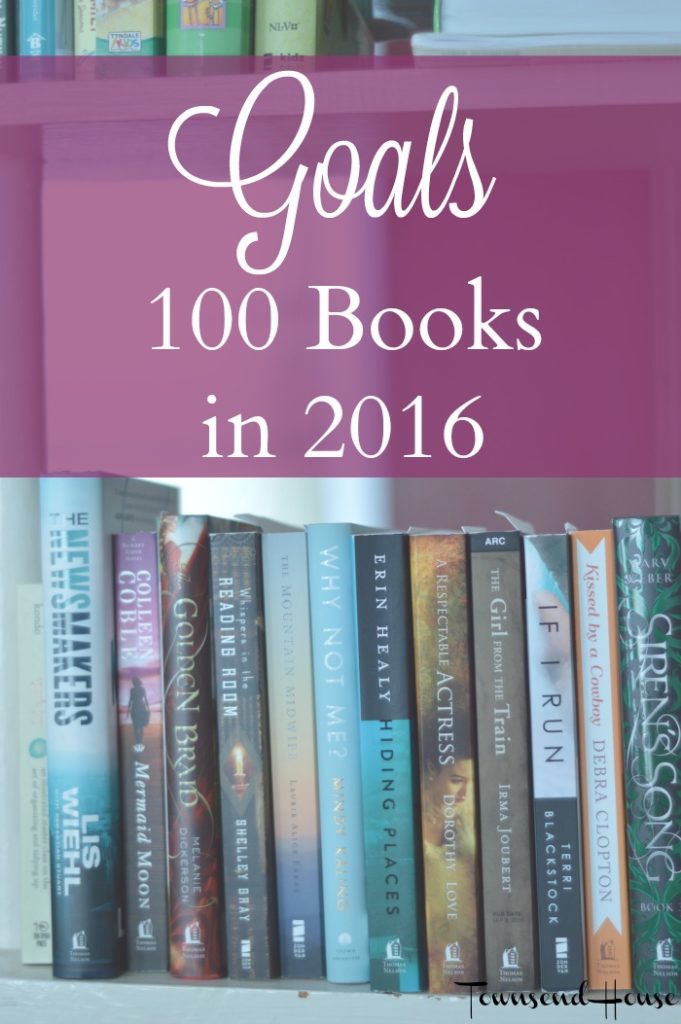 Obviously, 31 books is great, and I am incredibly pleased
with the progress that I have made, especially with all of the books I read to
the kids. Since I only count books that
have over 100 pages, a lot of the books I read with the kids do not count
(unfortunately). Even though that is
time that I am reading, it is not counted towards my 100 books total. Perhaps I should start counting every 3-5
books read with the kids as one book for me!
I do seem to have a lot of books in my "currently reading"
file – which is in my head actually. I
am typically a one book at a time person because what happens is I typically
love all the books I am reading, and can never decide on just one to read. So, instead of finishing them, they each are
read intermittently, and only a chapter here and there – which essentially
means they are part of my "currently reading" file for entirely too long.
For your understanding, the books I am currently reading are
All excellent books and not one of them is close to being
done. Well, the Mandie book is, and that
is because I read it every day with the kids – plus super short.
I also have a running list of books that I want to start,
but in order to start those other books I realized that I needed to finish all
of my "in progress" books. I have
decided to take them one book at a time and try to power through them all. I feel like if I can just finish one on the list,
I will be able to move on to new books – which I want to do!
Do you ever get stuck
reading all kinds of books, but not finishing any? Or do you only read one book at a time? Or,
third option, do you read many books at once, but actually finish them easily?