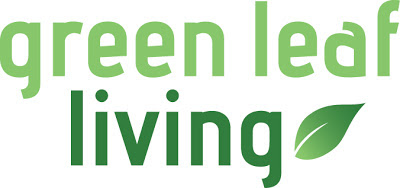 I am constantly looking for "green" alternatives when it comes to the home. Whether it is cleaning or body care products, I want it to be natural and healthy for me and my children. I was so excited to find out about
Green Leaf Living
specifically for those reasons! Green Leaf Living offers handmade bath and body products as well as green laundry alternatives – and a few more things you should check out in
her shop here.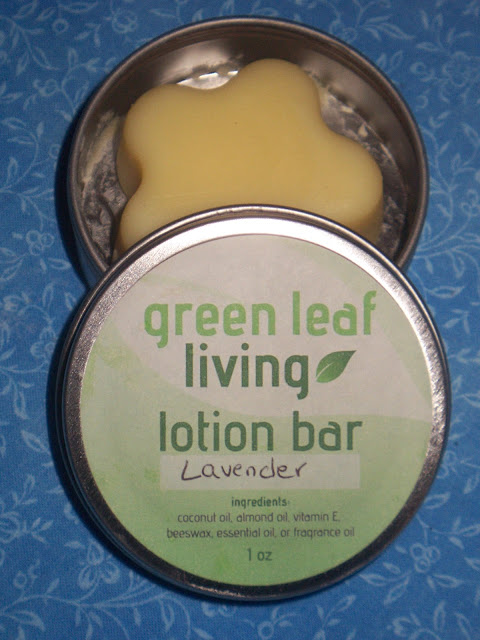 I was very excited to get to try out some of her products for myself! First up is the most amazing lotion bar. I had heard of lotion bars before, but never tried one. This one definitely did not disappoint. The lavender scent is amazing, and the lotion bar itself makes my hands feel so soft and smooth, which is especially important for me considering the dry air of winter is fast approaching! I am a convert to the lotion bar, it wasn't greasy, and I felt better about using it with the ingredients listed right on the package. I also tried the lip balm in the frozen margarita flavor. Oh goodness, in my husband's words "whatever was put in this is amazing." It went on very easily, and tasted good to boot!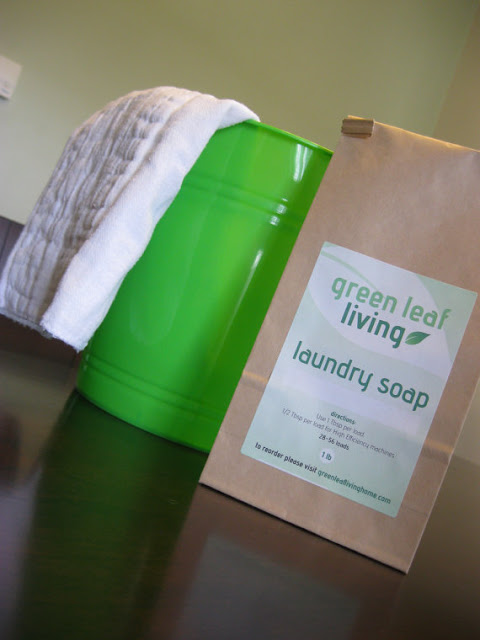 I was also sent the laundry soap in the lavender scent. I am big on homemade laundry soap, and I was so excited to see how this would work. It was amazing. The scent was pleasant and the soap was so fine that it easily worked in my cold water wash. I thought that it brightened the clothes really well, which sometimes doesn't happen with homemade laundry soap. I definitely recommend it!
There are many other products available at
Green Leaf Living
that you should definitely check out. I was very impressed with the packaging and the overall quality of the products.
Now for the fun part for you, my readers! Green Leaf Living has generously offered to award one of my readers their choice of either a lotion bar and lip balm, or one pound of the laundry soap. I think both prizes are amazing! Just enter using the rafflecopter below!
I was sent this product in exchange for my review, the views are my own.


I am linking up at Giveaway Day