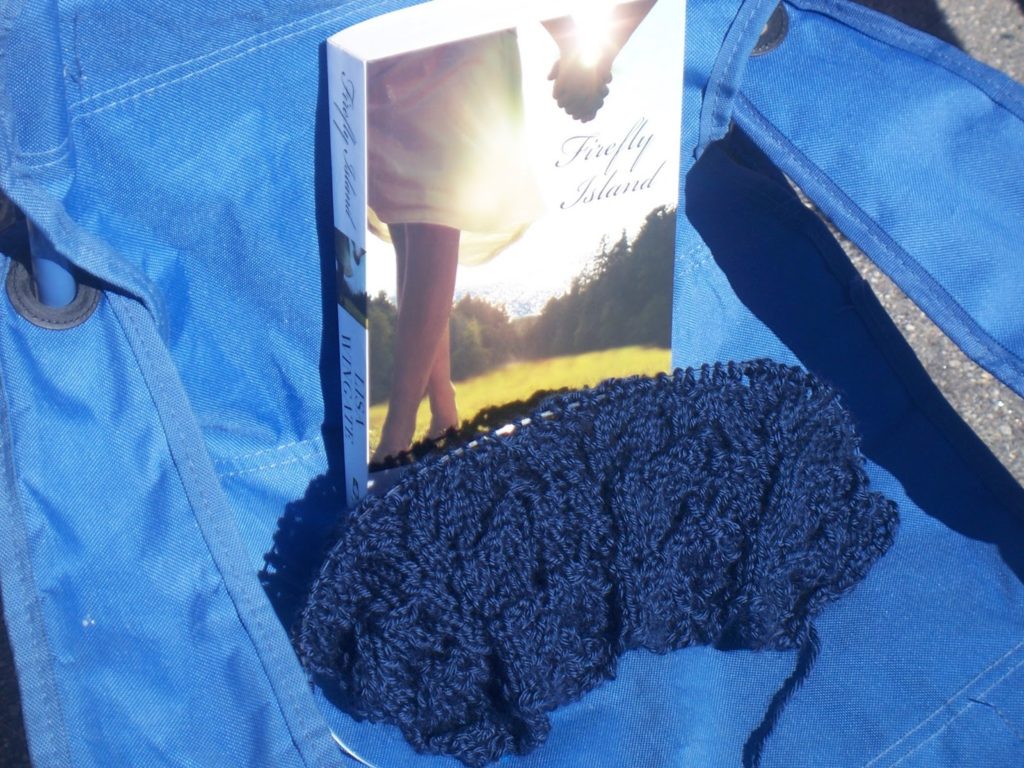 This week is Green Week at Townsend House, where I am spending some time talking about attempting to live a green lifestyle – which is different for every person.
What I really like about knitting (and sewing) is that they are useful skills. I love that I can take a ball of yarn and make a beautiful hat (or a not so beautiful hat), and that it is something that my kids will use, or something I will have for myself or a friend. I think the slowness of knitting (and my knitting is incredibly slow!) is such an important reminder to take a step back and slow down.
This week I have been doing just that, slowing down.
I started a new book, Firefly Island, which seems really good so far. A mystery and a romance all wrapped up into one. Definitely my cup of tea! And I am still in the very beginning stages of a lovely shawl for my mom. I think she will like it when it is done – if it gets done 🙂 While I enjoy the slowness of knitting, sometimes I wish I was a bit faster at it! Perhaps if I could knit more than a couple rows at a time, that would help?