I love handcrafts. There is just something about making by hand that is incredibly fulfilling to me.


When I was younger I learned how to knit, cross stitch, embroider and sew and I felt so accomplished!


Unfortunately, sometime in high school I stopped doing all of those things. After I became pregnant with my oldest, I decided I wanted to knit again, and that led to sewing and other handcrafts.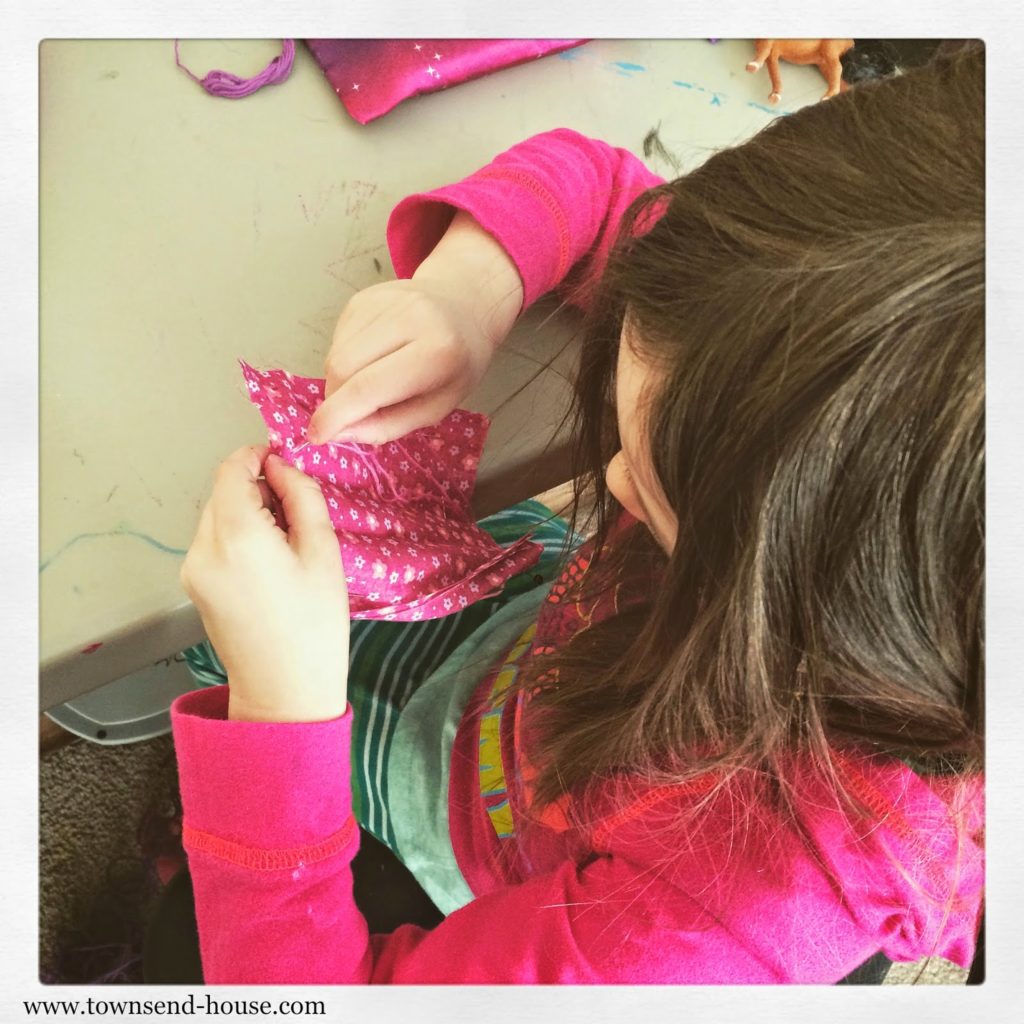 Now, my oldest is interested in learning all of these skills. I have been putting her off for a while. I have no idea how to teach a six year old how to do any of this stuff! We started small a couple years ago with embroidery. I gave her a purple plastic hoop, a needle, and some embroidery floss and let her do whatever she wanted. She eventually got quite good at embroidering little pictures and her name on any fabric I would give her. We moved onto finger knitting, which she loves as well.


A couple of weeks ago she decided that she wanted to make Sleeping Beauty dress for herself. She has some amazing ideas and sketches to go with those ideas, but I am not quite ready to let her loose with my sewing machine! Instead, I let her start much smaller, and with hand-sewing.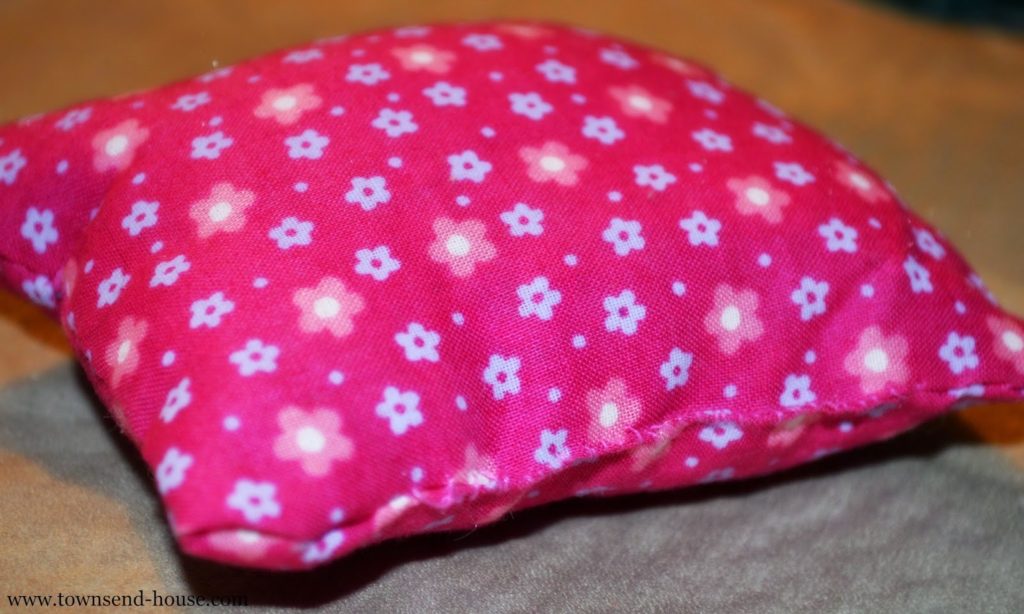 She did a wonderful job sewing this cute little pillow. I thought that it would be the perfect size for the little bed that goes with her doll house. However, she thought that it was the perfect size for Jack's teddy, and gave him the pillow that she worked so hard to stitch together. It melted my heart!


How do you teach your kids handcrafts? How do you encourage their creativity?