Happy 4th of July everyone! I hope that you are all enjoying the holiday (unless you are not in the US, and then I hope you enjoy your weekend!).


I picked my first pepper yesterday from the garden. It is always exciting to pick the first fruits of the garden. It means all of my craziness is starting to pay off! I harvested our garlic scapes this past week as well. After I picked that pepper, I knew I would need to whip up a fresh tomato sauce to have over pasta for lunch.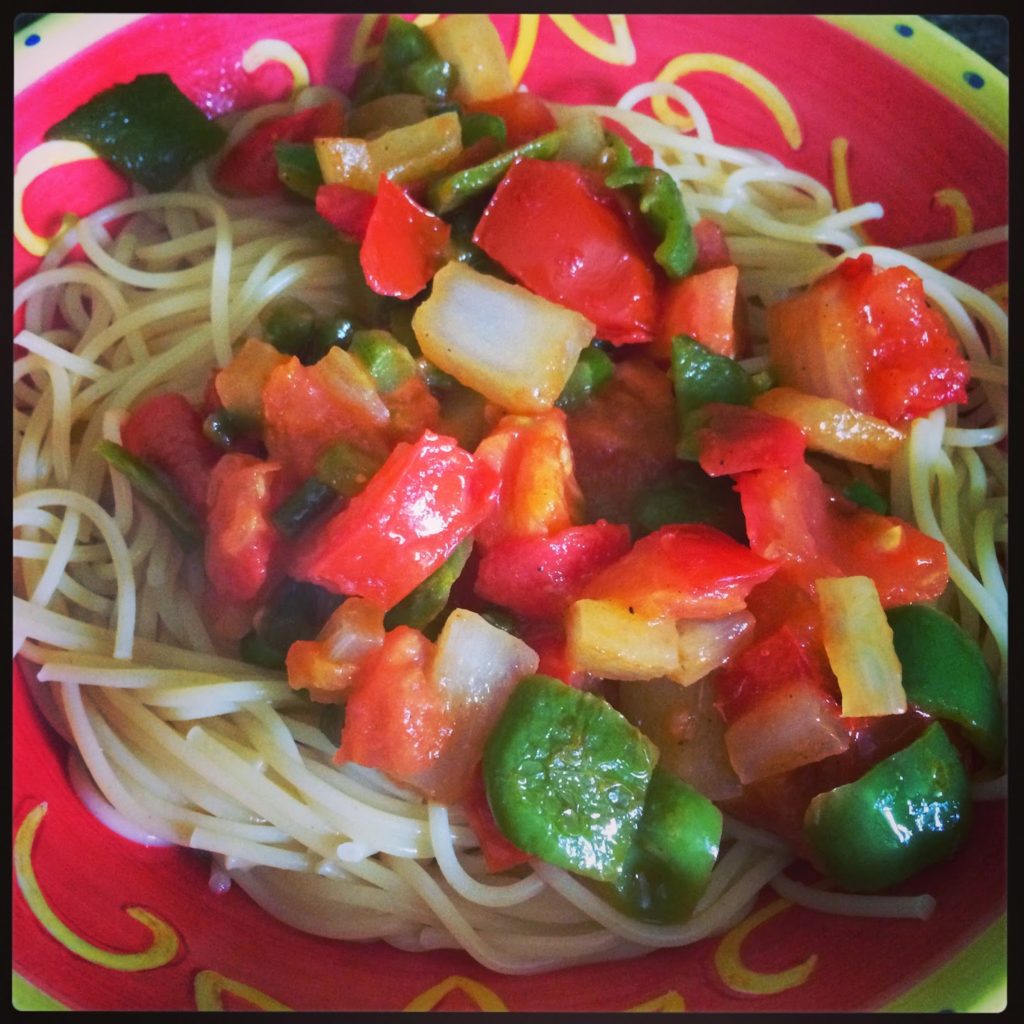 I love summer for how easy the food is. Everything is so fresh, and often I can make a meal out of whatever is in the garden – the reason for the garden to begin with, by the way! This is a dish that I make all the time, it is quick and easy and the kids enjoy it. Since I was low on fresh veggies, this is really just for one person, but you can easily double/triple/quadruple the recipe for however many people you may have sitting at your dining room table.


Fresh Tomato Sauce over pasta


1 tomato
1 green pepper
1/4 of a sweet onion
1-2 garlic scapes
salt and pepper to taste
olive oil for the pan


Chop up all ingredients. Add green pepper, onion, and garlic scapes to a pan drizzled with extra virgin olive oil or coconut oil. Saute over medium high until softened, ~4 minutes. Add in tomato, with juices and seeds. Turn heat down to medium and saute until tomatoes are softened. Serve over pasta or zucchini noodles with a little parmesan cheese.


This is a fresh and easy summer meal. And I was happy that the pepper and garlic scapes came from my garden, the tomato was local. The onion and olive oil was not.


During the summer I try to incorporate at least one local ingredient in every meal that I make. Sometimes that is easy, sometimes that isn't so easy, but it is a good goal to have.


How is your garden growing? Do you try to incorporate local foods in your diet every day?