It is time for a homeschool day in the life! This year my kids are 10, 8, and 4. Every year that the kids get older I find that I need to figure out a new rhythm! I love to document a homeschool day in the life because it is fun to see what others are doing each day. But, more importantly, I get to look back on how our days have evolved as the kids get a little older. Find my previous homeschool day in the life posts and videos below:
Homeschool Day in the Life of a Mama with Three Littles
Spring Homeschool Day in the Life of a Mama with 3 Littles
Homeschool Day in the Life ages 7, 5, 1
Homeschool Day in the Life ages 8, 6, 2
Homeschool Day in the Life ages 9, 7, 3
Homeschool Day in the Life ages 10, 8, 4
My days begin early. I was not always a morning person, but over the years realized that I needed to be up before my kids in order to have a great day. This hasn't always been easy. In fact, my kids are all naturally early risers. When your kids wake up as early as you do, getting up even earlier is a struggle. Something miraculous has happened in the past year though. My kids started to sleep in. I'm not entirely sure when this happened, but it feels normal now, and I can't even explain how exciting this is. Sleeping in for my kids means that most of the time they wake up between 7 and 8am. Although, Jack and Emma sometimes do sleep in until 9am. It has been a huge game changer in my days.
So what time do I wake up? I wake up anytime between 4am and 5:30am. I don't set an alarm. Alarms are too jarring for me, and most of the time I wake up before an alarm goes off anyways. Don't ask me how it happens. For some reason, my body knows when I want to wake up, and usually wakes me up within 15 minutes of that time. It is entirely bizarre, and I know most people need an alarm. My one tip is that if you do set an alarm, immediately get out of bed. Do not hit the snooze!
This post includes affiliate links. If you click on one of these links and make a subsequent purchase I may receive a commission. Read Disclosure.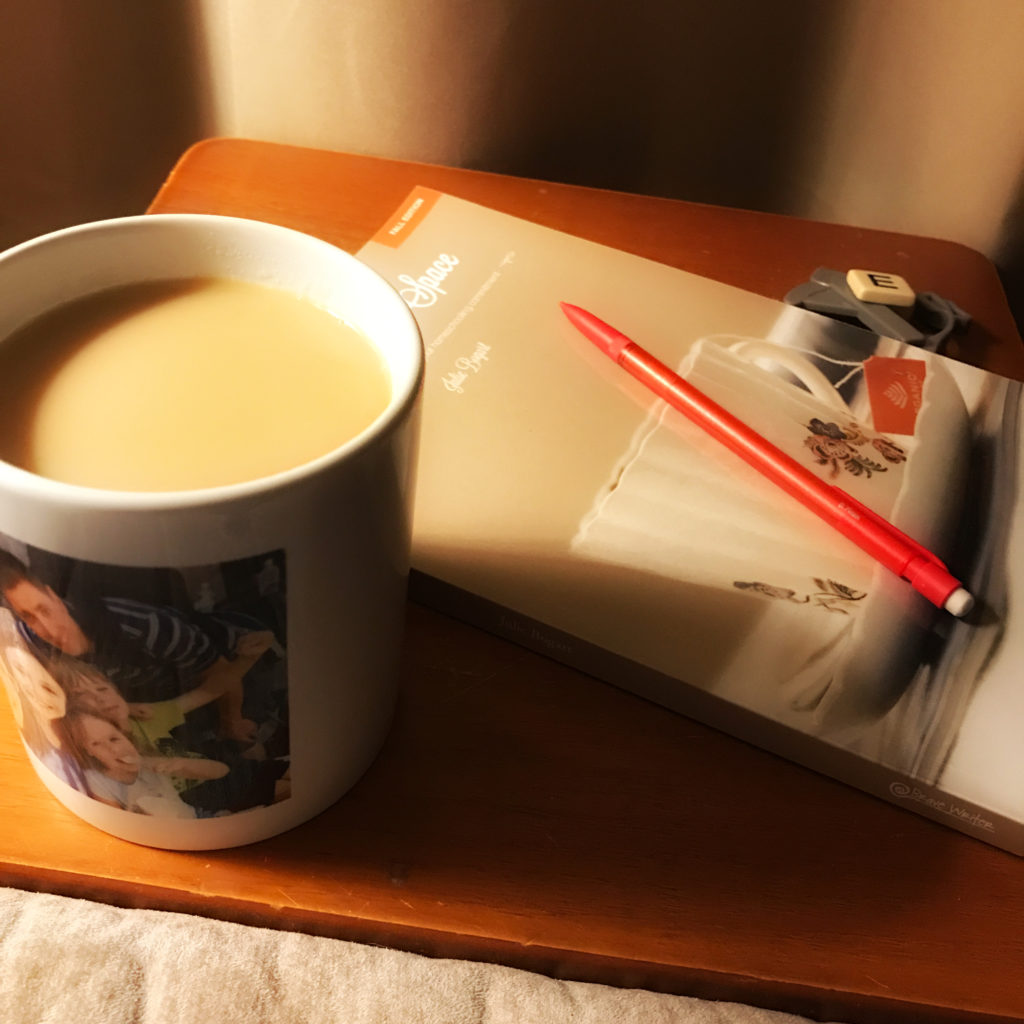 Morning Quiet Time
The reason I get up so early is because I have an entire morning ritual that is important to me, so important that I sacrifice extra sleep. Every morning I get up, brush my teeth, get my Bible and my Write the Word Journal. I love that the Write the Word Journal offers space to write out scripture as well as journal. I process everything by writing, and so having space to journal each morning is important to me. This is the journal I am currently using.
During this quiet time, depending on how much homeschool planning and work I have to do, I will also read, go through my PowerSheets, and also spend some time in my prayer journal. This particular morning, however, I need to get my homeschool planning done. The reason? Because I didn't do my weekly planning on Sunday night.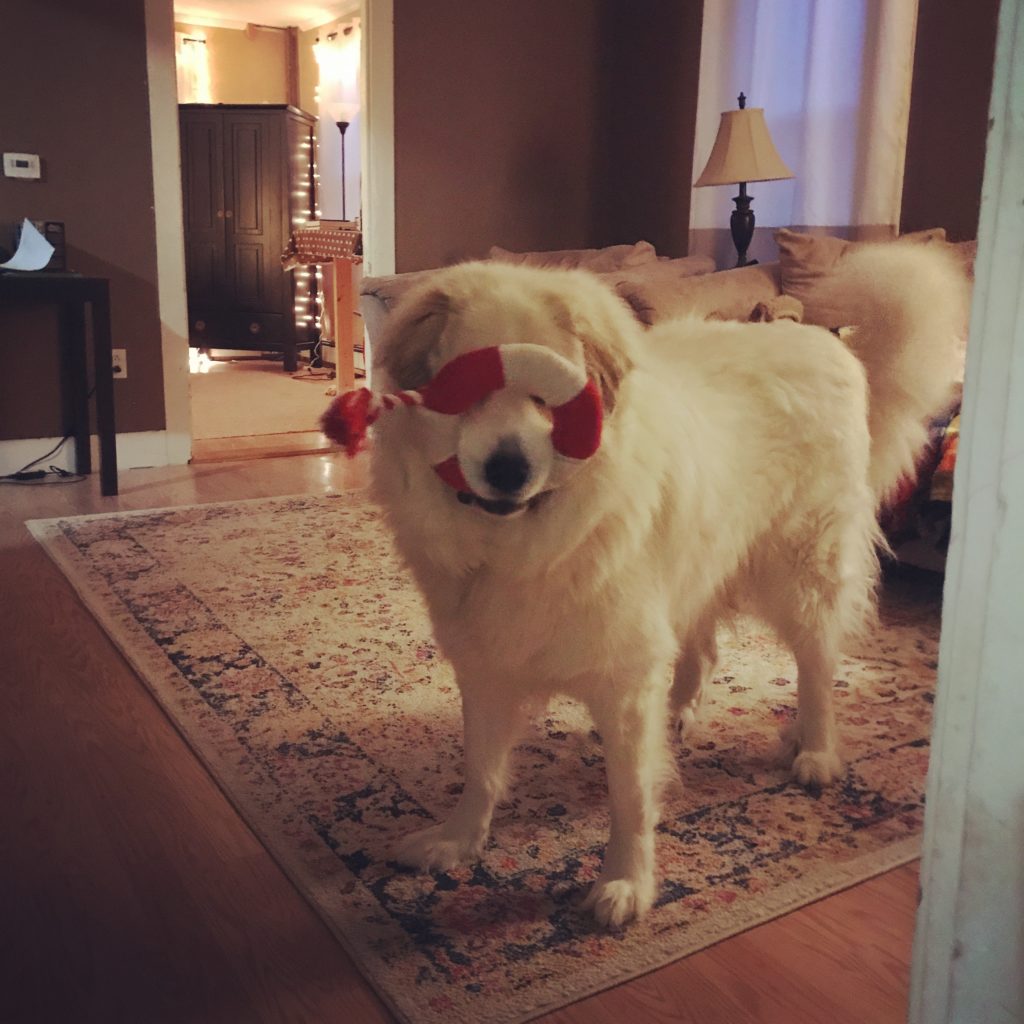 Homeschool Daily Planning
Each morning I write down a list for the kids for what they need to do each day. At this point in the year (late February) we are all in a good rhythm and I know that we just need to move onto the next lesson. It may seem a little strange, but I know that we only have seven weeks left of school, so we are finishing up math, spelling, history etc. We are year round homeschoolers, so when we finish with our 175 days, we will start counting again for the next year. Technically our school year runs from July-June, so I keep two counts. One count from July-June to see when we can take a break in the spring, and one count from when we finish one school year to when we start the next.
I use this at-a-glance weekly pad for the kids rather than a spiral notebook. The reason is that I will make a list that is way too long unless I have clearly defined boundaries of space to write. I am a list maker, and even though I know we can't possibly accomplish EVERYTHING UNDER THE SUN in one day, I still become optimistic in the morning. Perhaps I should take my own advice and make these lists the night before! If I didn't have these clearly defined spaces, our homeschool day in the life would not be at all the way it is right now. Right now we easily accomplish what we need to without much fuss, and that is important to me!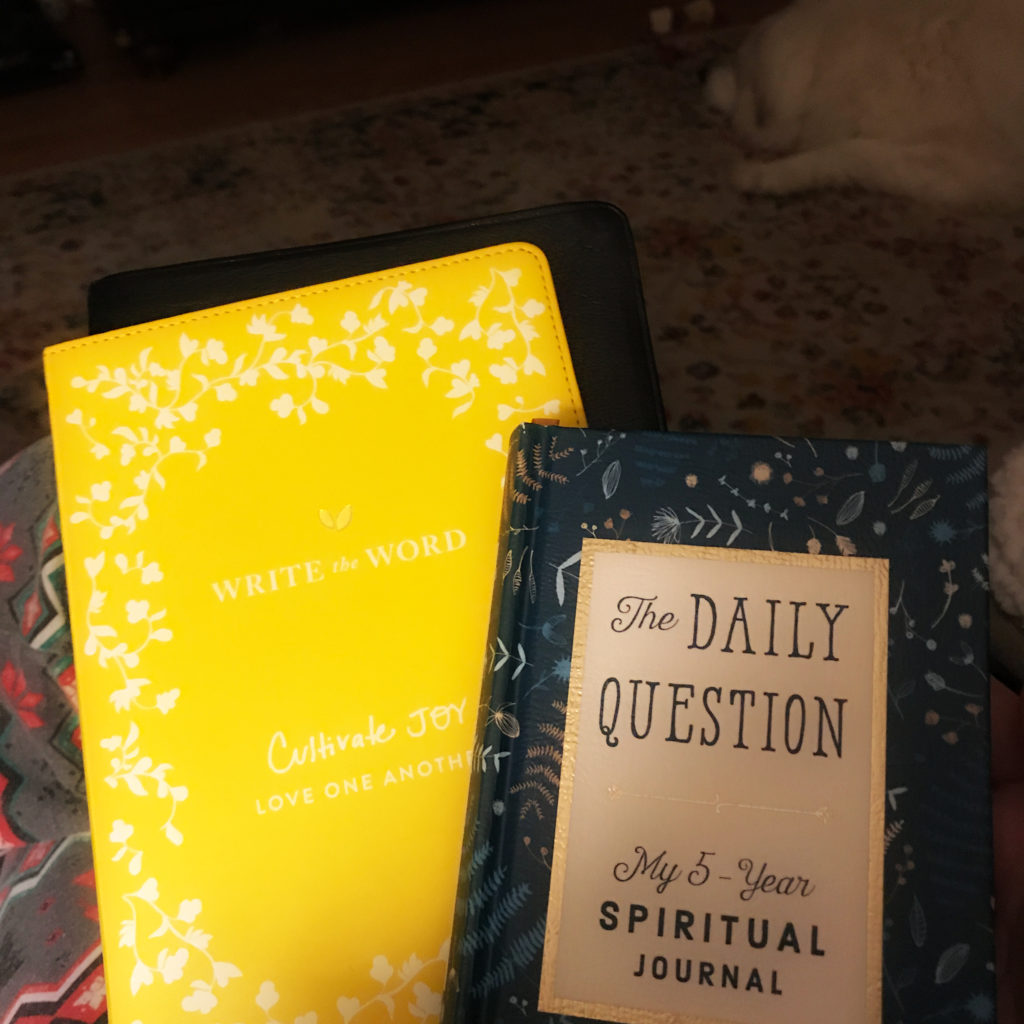 Work Time
After I get the kids' lists put together my morning can go one of two ways. If the kids are still asleep I will either work on writing and do some morning chores (get laundry in, put dishes away). Or I will start to get ready for the day and start getting the kids breakfast if they are awake. This morning I actually had some time to work which was great! I worked on an e-mail to the Townsend House Community about a new guide I put together. The Ultimate Guide to Teacher Discounts for Homeschoolers. I was really pleased with how it turned out and excited to get it out to my community. If you are interested in this free resource, you can sign up below!
It's 7am now and my kids are starting to wake up. Lucy is up first the majority of the time. I'm thankful that she has started sleeping later. I may have mentioned my early risers…but when I say early, I mean like 5:30am early. That is too early! I was never successful at getting the kids back to sleep when they were younger, but now they sleep later, and I am thankful for it. I don't wake up my kids at a specific time unless Emma has an early band practice. Today we are at home, so they sleep.
Every morning I make some variation of oatmeal for breakfast. Emma likes blueberries, strawberries, walnuts and craisins in hers. Lucy just likes a little maple syrup. And Jack recently told me that he no longer likes oatmeal, and has asked for peanut butter and jelly with my homemade apple jelly for breakfast every day for three weeks.
While the kids finish eating breakfast I go upstairs to exercise and take a quick shower before we start school.
We Start School Late!
It is almost 10am and we haven't started school yet. In the summer and fall it is easier to start by 9am. Recently, however, I have been letting the kids continue with their play and projects in the morning. They all get along so well in the morning, and that is something that I want to encourage. So, if I have to start school a bit later, that is OK in my book!
They have their lists, and they are still responsible for getting the work done, but I like to give them the freedom to start when they want. It may sound like I am not strict about school, letting them pick and choose when to work, but I find that the more freedom I give with when they do school, the easier it is to actually have them do the school that I want them to. When I make them stop their game, or if I am trying to get them to start asap, they tend to drag. Then the school drags, and then their attitudes go downhill as well. When they start on their own, they move quickly through the work.
Now, this isn't always the case. There are days where everyone complains about math, or a book that I have assigned for reading, or any number of complaints really. When those days happen, I learn to relax the requirements and move onto something different. Those are days that we love to watch documentaries or do more read alouds. Thankfully my kids are always up for a good book and some cuddle time on the couch.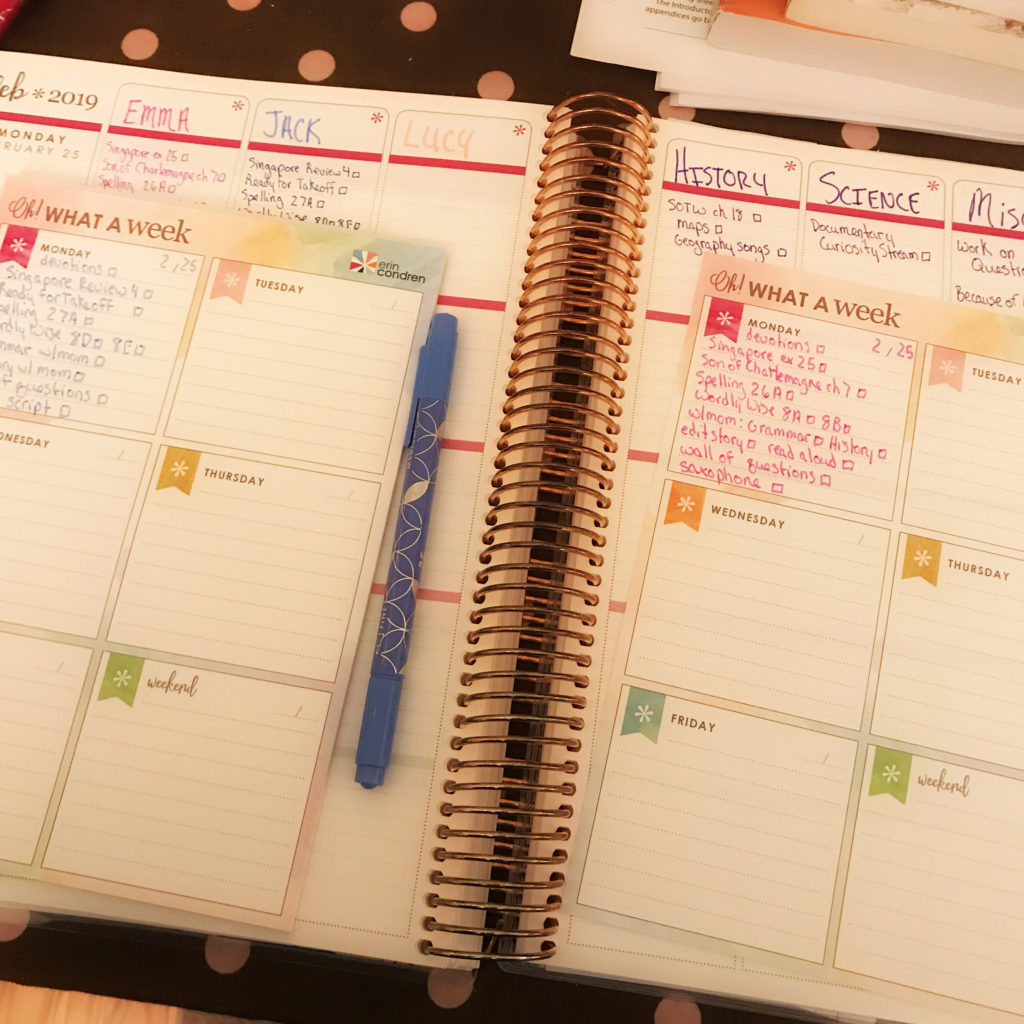 Literature-Based Curriculum
We primarily follow Sonlight for our History and Literature curricula. This means that we read an awful lot, but my kids enjoy that, so it works for us. I love how Sonlight offers the instructor's guides with their programs. There is so much information in them as far as comprehension questions, vocabulary, interesting bits about the different books and periods in history. But, I learned that I could not follow it to a T. Why? Because I am a box checker, but also realistic. I know that when I use the instructor's guide as a schedule, we all get behind quickly and start to have bad attitudes.
Instead, I truly use the instructor's guide as a guide. We move at our own pace. This means sometimes we only read one read-aloud for several days because it is so good and we want to finish it. This also looks like dropping a book (I'm looking at you Trojan War!). Sometimes we add in a bunch of books or projects that have nothing to do with what we were studying. That is OK! We have the freedom to create the education we want for our kids. All of the learning tools that are available to us can be used.
Meals in our Home
A long time ago I gave up trying to force my kids to eat a certain way. Over the years we have compromised. It isn't perfect, but it is working for us right now. My kids choose their breakfast, lunch, and snacks. Then I choose dinner (unless Emma is cooking – and then she gets to choose). For the most part my kids choose the same foods day after day. Oatmeal and/or eggs for breakfast, some type of "snack" lunch or leftovers from the night before. Emma is my most adventurous eater and usually wants salads, green smoothies, and all manner of healthy things that take me a long time to prep. Jack and Lucy are anti-vegetable unless it comes from our garden, or from green smoothies/green juice. Living in Maine, well, our garden doesn't grow so well in the winter.
I like to read during lunch. Right now we are doing the Arrow from Brave Writer on the book Because of Winn-Dixie. One of reasons I love Brave Writer so much is because we often already have a lot of the books that she lists for her Arrows. Sonlight chooses a lot of the same books.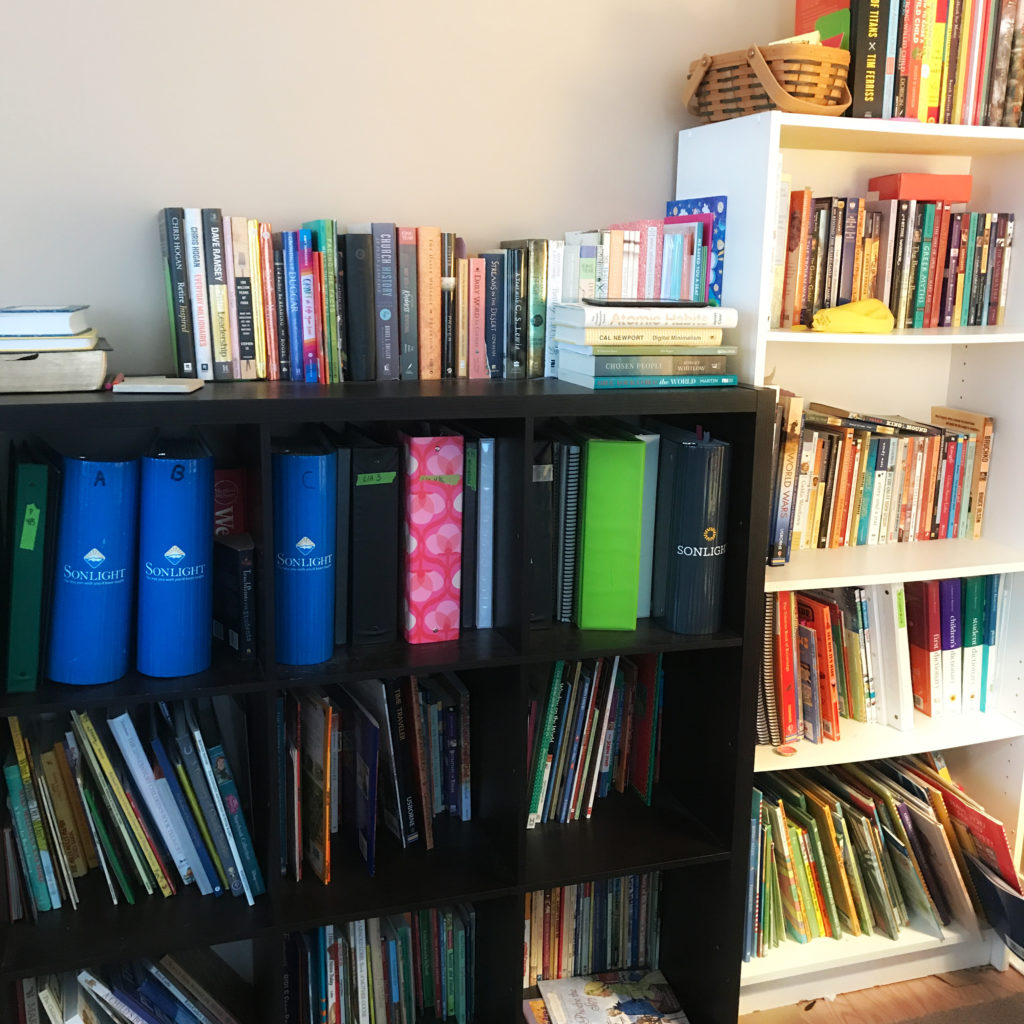 After Lunch Play Time
It is about 1pm now, and because we started school late, we ended school late. We have finished everything that we "need" to accomplish today. The subjects that I am pretty strict about getting in almost every day are math, spelling, reading, some history or geography, read alouds, and Bible. Usually I eat my lunch closer to 10:30 – a symptom of getting up so early in the morning, also probably has something to do with me never eating breakfast – I'm not a fan. Today, we were busy all morning and I didn't get to make my salad until closer to 1pm. All three kids have gone upstairs to play for a little while with Lucy in our new toy/craft area.
For some reason Matt and I thought we should move our Master Bedroom out of the room it was in, and switch with the kids' toy room. Part of the reason is because it is bigger, has hard floors, and a little kitchen attached to it (we used to rent that space as a studio apartment). The other part is that the art supplies are taking over our office/school room. We don't have any place to do any seat work without moving all of their projects out of the way. Moving the art stuff into this larger room will hopefully give the kids the opportunity to work on projects for longer without worrying about cleaning them up to do something else.
We do have Screen Time
Our kids usually get screen time around 2 or 3pm if their school work is done. They all go to their own room, and this is what we call quiet time. My kids have always had some sort of a nap or quiet time since they were born, and I don't foresee that changing. Each one of them needs to have some alone time after a busy morning of being together and doing school. They each have a kindle that they can watch shows on. Jack lately has been choosing to play some form of Zelda on the Wii. Emma is very into all the variations of A Cinderella Story that are available. Lucy usually will play a bit by herself, maybe 30 minutes, and then come downstairs and sit with me.
I take this time to read, or work on my blog or edit videos. All things that I really enjoy doing. I used to use this time to run around and try to pick up everything and get more chores done, but to be honest, that is not how I want to spend every minute of my day. So we let a lot of things slide during the week. I tend to do a big tidy on Sunday afternoons and get everything ready for the week, and that works for us right now. I had to let go of the idea of a completely put together home all the time because we are here an awful lot of the day. That's OK in my book!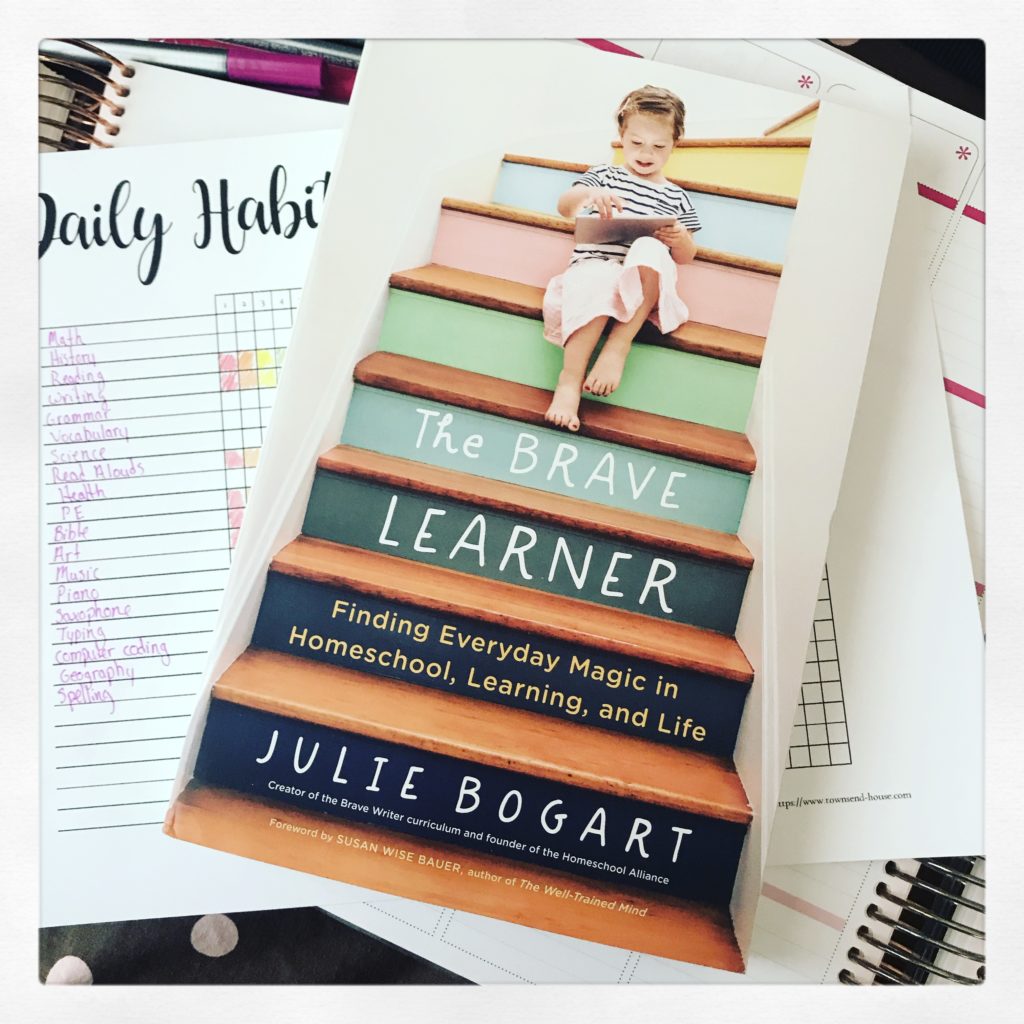 Our Late Afternoon Rhythm
Around 3 or 4 is when the kids stop with the screens, and then it is time for more play and a quick tidy of the house. This means I will finish up any dishes before I start making dinner. It also means I will sometimes throw more laundry into the washer. Mondays are usually for food prep around here, so I try to get an idea of meals for the week and what I can do now to prepare for the week ahead.
The kids will go outside if it is nice, but we are having crazy winds on this particular day (which ended up being wind warnings overnight) and they choose to stay upstairs and play. Since we moved their toys into the new playroom, they are playing better in there. Maybe because it is bigger and there is more floor space, maybe because they like change the same way that I do. I love to move furniture and freshen up a space that way, it always makes me happy!
The kids really enjoy playing the piano and figuring out songs on their own. Emma can read music, Jack has no interest in learning to read music and does all of his playing by ear. He is most interested in learning all the music from the Zelda game Ocarina of Time.
Leftovers for Dinner
Usually our homeschool day in the life ends around 3:30 and my mom hat comes back on. Tonight, however, we will be having leftovers for dinner, so I don't need to start dinner early. This gives me a little more time to write and tidy and move art supplies upstairs. I usually will start dinner around 3:30 or 4 because I have a lot of little helpers and interruptions. We don't own an instant pot, so my meals do take a little bit longer to put together. And I also like to take the difficult road of preparing most of our meals from scratch. So, essentially, I give myself the headache of long meal prep times.
Emma is preparing for her Honors Band Festival in a couple weeks – she plays the saxophone with the local middle school band. She has been working on her music around 4:30 of 5pm right before we have dinner.
The kids eat dinner and I do some more reading with them. I find that if they are eating, reading is very easy. Their mouths are occupied and they listen intently (for the most part).
The Bedtime Rhythm
This week is a little abnormal because Matt is working late with the audit at his work. Typically I will start getting Lucy ready for bed around 7pm, but Matt just got home, so the kids are upstairs playing. I am exhausted from the day, which is typical. Because I get up so early in the morning, by the time I start getting Lucy ready for bed, I am ready for bed myself. She is usually asleep by 8pm. My older two will stay up reading. I try to let them read for as long as they want, but often have to tell Jack to go to sleep. I usually read at night as well, either on my phone or my Kindle Paperwhite (if the kids aren't using it for their own reading).
We love reading in this house, and so we do a lot of it. I find that having books available when you want to learn something, or if you just need a really good story, is important. I want my kids to learn to seek out the information that they need in order to grow as people.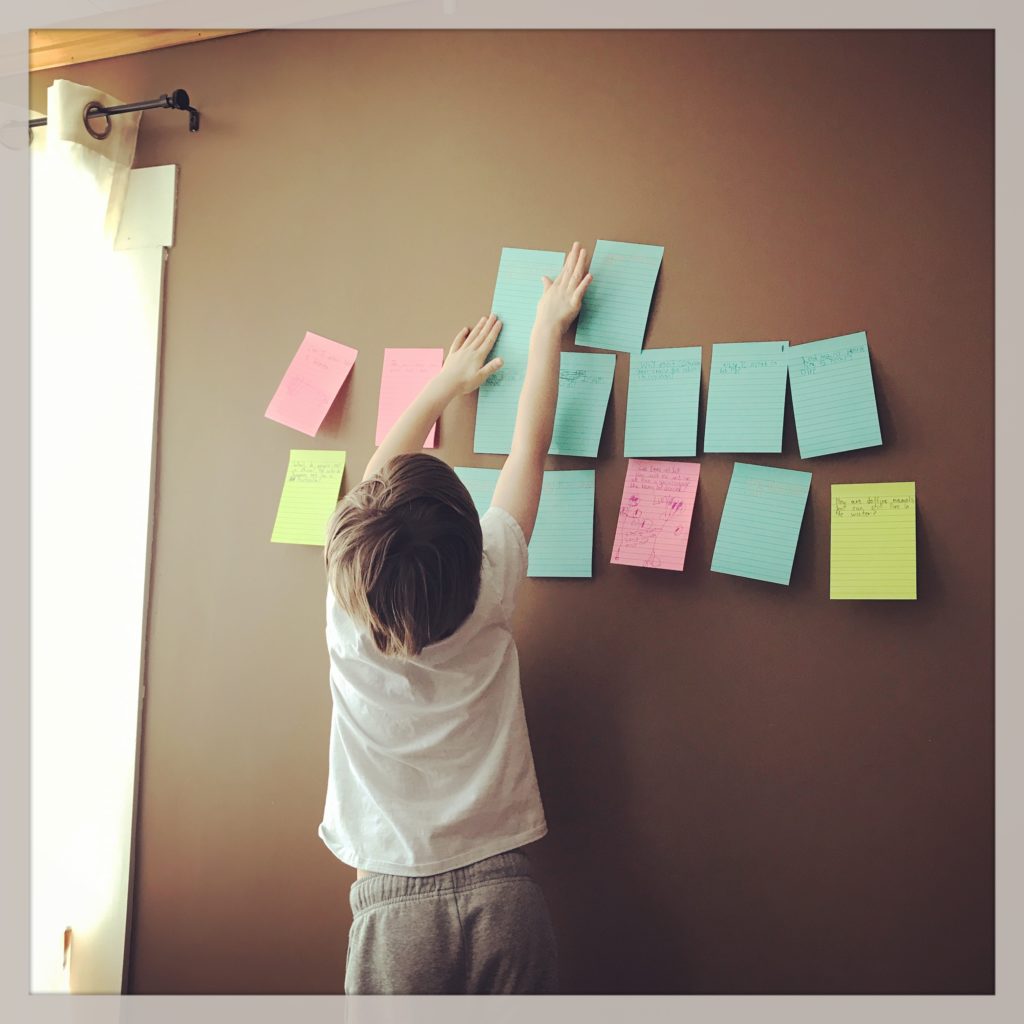 How does this day compare to the rest?
This is a pretty typical day for us. Especially at the end of February. We are year round homeschoolers, and so that means we are doing school in the summer as well. By this time in the year we have a good understanding of what needs to be done each day and how long it will take. We have certain markers throughout the year that help us continue to push on, even when no one wants to do school. In the fall we go strong right until Thanksgiving, and then take off until the New Year. Then when we come back in January, we are able to go straight through until our "day count" is finished. Usually when our 175 days are counted, we have finished our math, spelling, and history for the year.
We continue to do read alouds and the kids read and write most days, although not assigned during our "breaks." We have been working on spelling a lot for this year, so that will continue as well. Our winter homeschool day in the life always features a lot of reading. The weather isn't great for the kids to play outside, so books and projects take over the home. In the summer and fall we are outside a lot, and so our days look completely different. Science continues throughout the year with documentaries, and nature studies. We tend to do more science in the spring/summer/fall, and less during the winter.
The Bottom Line
Overall, I think this is a pretty good representation of our homeschool day in the life. If we are going out for the day, it is almost always in the morning. My kids are fresher then, and library trips and other field trips work best at that time. Our afternoons are spent recharging. My kids really crave alone time in the afternoon. I don't know if this is because they are introverts, or if they just want a break from their siblings, so we tend to stay in at that point in the day.
If you made it to the end of this very long post, congratulations! I tried to give a good amount of detail to the different parts of our day, but if you have questions about anything, please leave a comment or e-mail me directly. If you are visiting from Simple Homeschool and have your own Day in the Life to share, please leave a comment! I love to see what others are doing!