How to Make the Best Iced Coffee
I love coffee. I know I have mentioned it before, but there it is. I love it. I love to hear the coffee pot going in the morning, I love the smell, and I love a nice hot cup of coffee as soon as I get up (but after I brush my teeth!).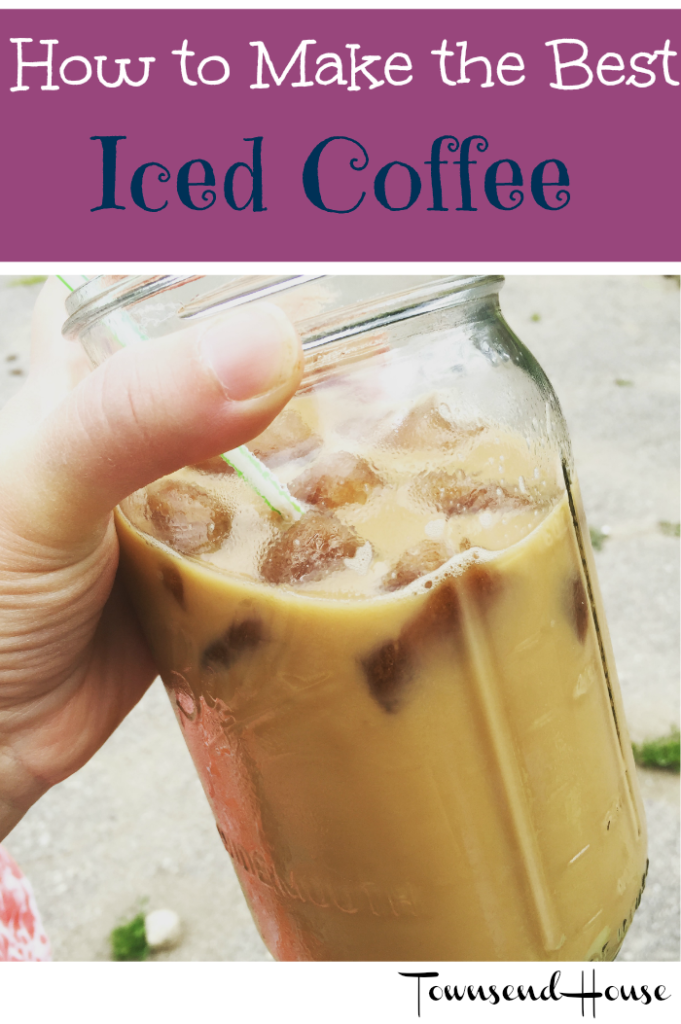 Something happens in the summer though, I still love my hot coffee first thing in the morning (Maine mornings are cold!), but once that first cup is gone, I tend to want iced coffee.


Now, while I love to go to my local coffee shop and get iced coffee once in a while, it is definitely not a daily (or even weekly) occurrence. We are still in our debt payoff strategy, and unfortunately coffee out is not a need.


A couple of years ago I had finished my morning coffee, and realized I still had a bit left in the pot. I didn't want to throw it away, but wasn't sure what to do with it. I decided I would put it in the freezer in an ice cube tray, figuring that I could use it with the other ice for my iced coffee later on in the day.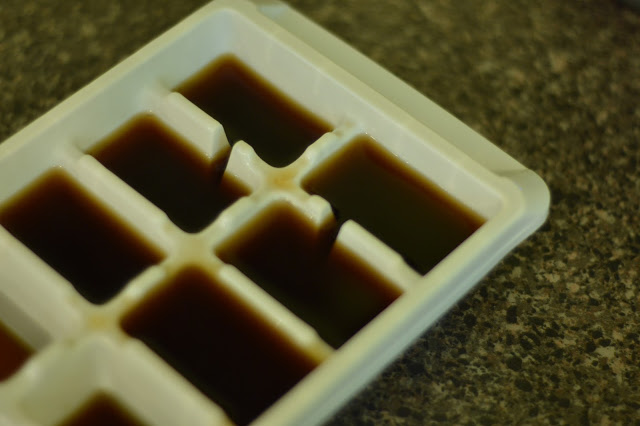 However, I ended up with an entire tray full of coffee ice cubes.


When I went to make my afternoon iced coffee, I decided to use only the coffee ice cubes, and it kind of changed my life.


No longer did I have a layer of water on top of my coffee as the ice melted, instead, I had a layer of coffee, which I then just mixed into the rest of the iced coffee.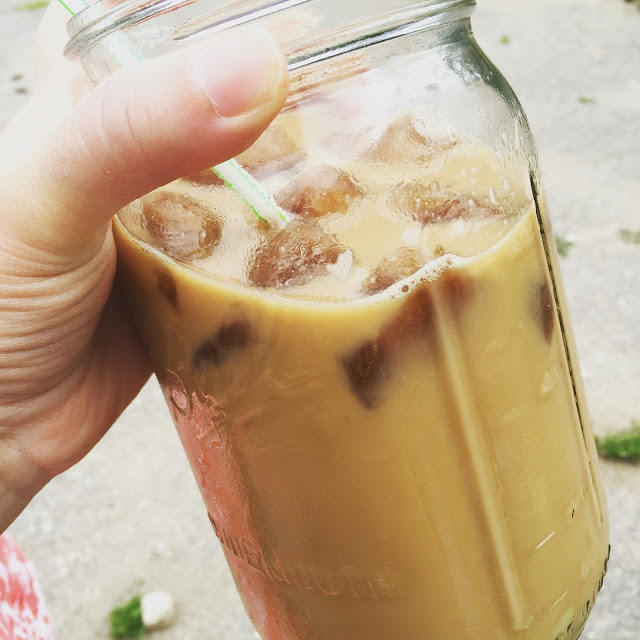 An incredibly simple way to make iced coffee! Freeze coffee in ice cube trays, put in a jar, top with more coffee and add a bit of cream or milk. Delicious!


Do you make your own coffee creations at home? How do you like your coffee in the summer?