This post contains affiliate links. If you make a purchase through one of my links, I will receive a small commission at no extra cost to you. Thank you for supporting this blog!

It is the first Yarn Along of the New Year! Pretty exciting stuff, well at least to me. I have been thinking a lot about how little knitting and crafting I did last year, and how I definitely want to change that for 2016.
I think that I was surprised at how difficult it was to sit down and work on anything for myself last year. I wanted to make more, I wanted to knit and read and work on my hobbies. Unfortunately, I think that I was overwhelmed at having a baby, then a toddler, while also homeschooling and doing all the other "mom" duties. I also didn't have a plan for making last year.
It's not about having time, it's about making time.
I'm not saying this for sympathy, I am just realizing that in order for me to sit down and knit more, I need to make the time, and I need to have a plan for it!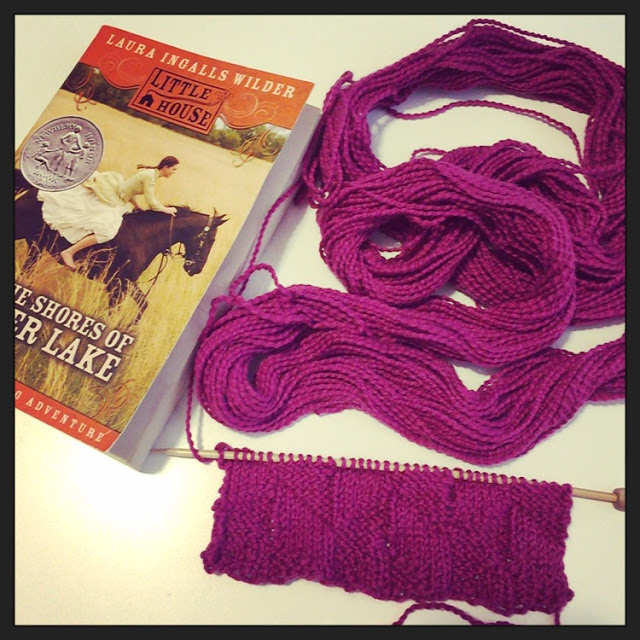 This year, I decided that I was going to enact more "crafting" goals for 2016. Several years ago I set out and made goals for all the different important areas in my life. I loved doing that, and it worked well. For some reason I haven't done that the past couple of years, instead making a list of general goals, and not splitting them into categories. I think I just like lists and categories! Yesterday I talked a bit about goals for my home.
My one goal for 2016 is to create and finish two projects each month. One will be a knit item, and one will be another handmade item, whether it is sewing something, soap making, needlework, something that is a craft, something that I love to do.
My next step is to sit down and figure out the 12 knitting projects I want to work on for 2016.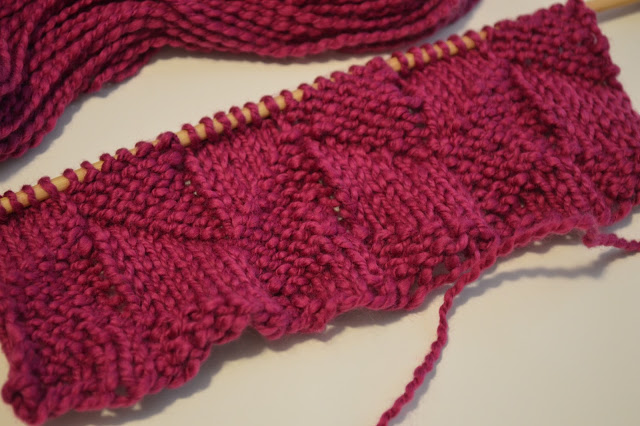 The first project is a scarf for me with the yarn I received from my brother and sister-in-law for Christmas this year. I was originally going to make a cowl, but then I found this interesting pattern on pinterest and decided to give it a try!
I haven't quite finished my book list for 2016, coming up with 100 books is a little challenging in and of itself. One of the books I am reading with the kids right now is By the Shores of Silver Lake.
My plan is to get through this book pretty fast so that we can move on to the next book in the series – The Long Winter. Partly because I love that book, and partly because I want to read it during our long winter, and realize it is not nearly as bad as I sometimes make it out to be!
Do you make knitting and crafting goals for the year? Or do you prefer to visit it one project at a time?