well then you are wrong! It is not done yet, but I am so so close! I only have 3 rows left to do! Granted, those 3 rows each have a whole heck of a lot of stitches, but, I am close! I think that by next week I will have it finished and blocked and ready to go for a certain niece who has a birthday coming!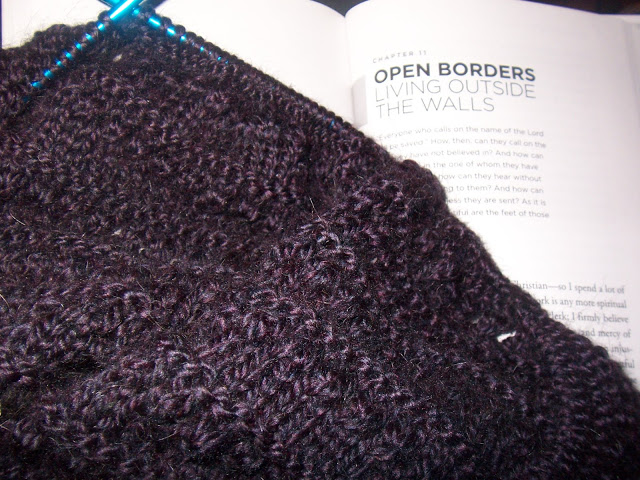 I have really enjoyed knitting this shawl, even though it seems to have taken me ages to *almost* complete it. Emma has been asking for one since this one started to take shape, so I guess it will be back to the yarn store for me (darn!).
I am also almost finished with The Briarpatch Gospel: Fearlessly Following Jesus into the Thorny Places. It hasn't been at all what I thought it would be, but I have enjoyed it so far, as long as I can get past some parts (which I easily can!). I plan to have a full review on Saturday of it, as well as any other books I happen to finish this week!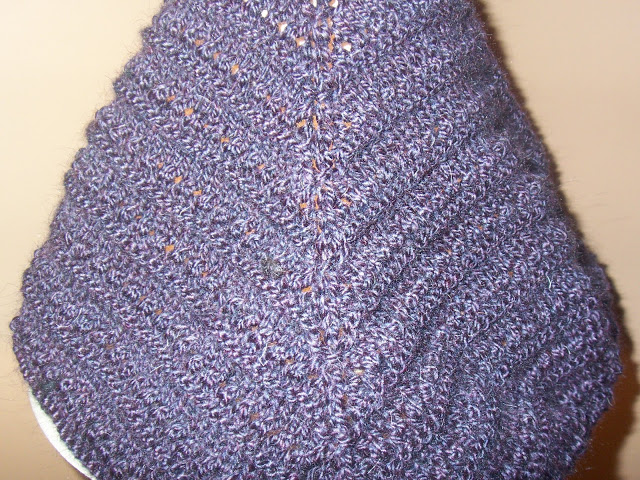 I hope that next week I have something a bit more exciting than the same shawl I have been knitting for so long! Perhaps a finished product, and maybe something new and fun. Easter is coming, and I am sure my kids would love to have something fun for that – granted I am running out of time at this point! I need to look into whether or not you can knit all of these cute little animals I always see online! I think all of the ones I have ever seen have been crochet, and for some reason I just can't seem to catch on to crochet!
Joining in with Tami and Ginny and Keep Calm Craft On