For the past couple of years I have been throwing away everything it seems. I have been evaluating each item I own to find out if it makes me happy, or if it just takes up precious real estate in my home. That isn't to say that I don't love having something encouraging to look at.
When in high school and college I always had a little flip desk calendar which would give me wonderful quotes to ponder through the day, or a little comic relief to the craziness that seemed to be going on in my life. I was really excited to see that DaySpring offers a Peanuts flip calendar! I have always loved the Peanuts. I love all the Charlie Brown holiday specials, and this desktop calendar offers me some definite nostalgia.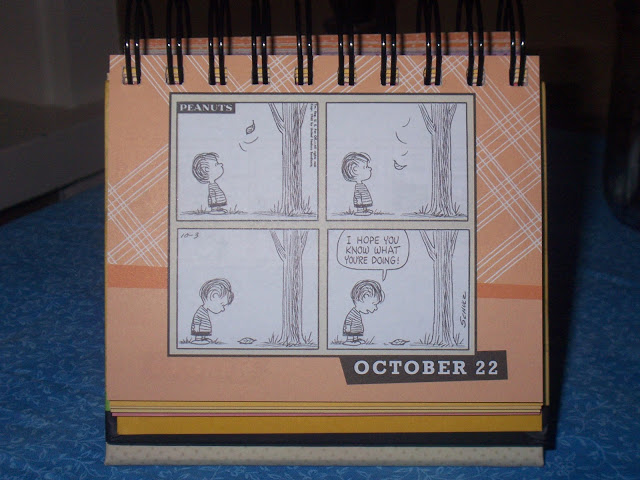 Having something that you can look at and make you smile is so important. It doesn't need to be something large, but if it puts a smile on your face and in your heart it is worth it!
DaySpring has been very generous to offer one of my readers a Peanuts Day Brightener and a 16 month Family Planner! Just enter using the rafflecopter below!
DaySpring sent me these items in return for my post.


I'm linking up at Giveaway Day